| | |
| --- | --- |
| Genre | Painting |
| Materials | Oil on canvas |
| Size | 63 x 55 cm |
| Signature | unsigned |
Restored with the support of the Ernst von Siemens Kunststiftung
Research status
Provenance is unclear and research continues.

A Prussian-blue saddlecloth
Only the golden initials on the horse blanket can still help to trace the name of the self-assured rider and to clarify the provenance of the painting. It is attributed to Carl Welz. The artist's signature was cut off when the painting was reduced in size. How and why this unusual measure was taken is not recorded. Did it also remove a dedication to the sitter? Is the painting perhaps also – or even primarily – a homage to a horse that won a race?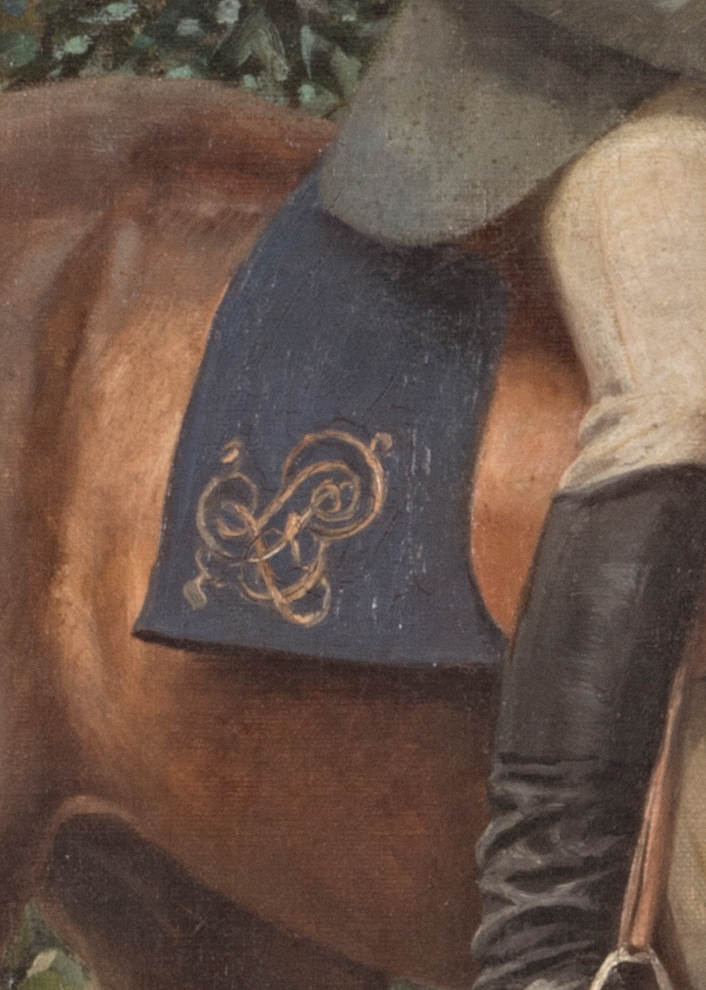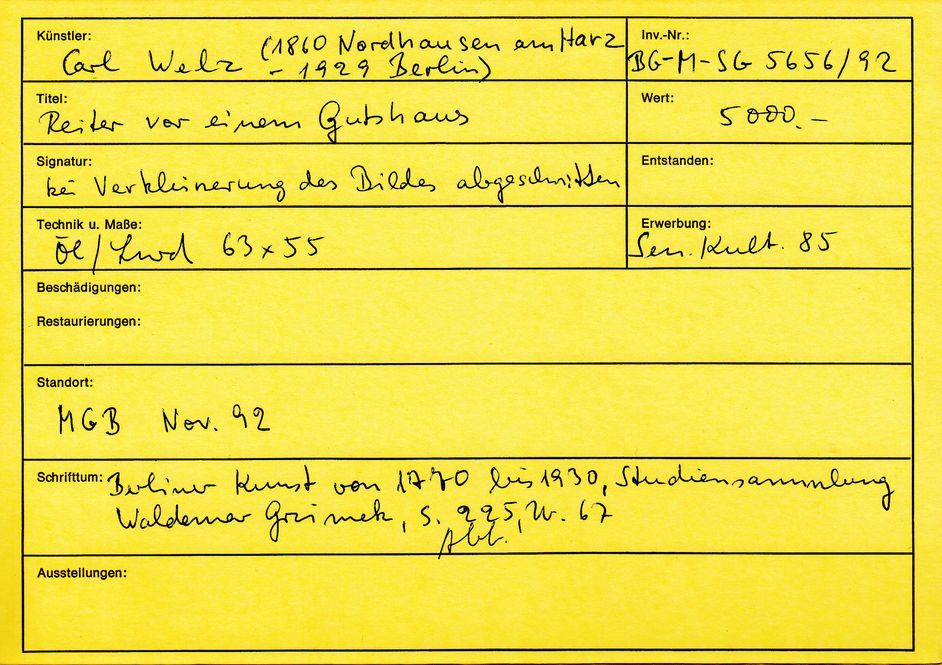 Carl Welz lived and worked at Kleiststrasse 42 in Charlottenburg from 1897. He probably painted the work there, basing it on a sketch or a photograph. The artist took time to elaborate the details. He made sure the initials on the Prussian-blue saddlecloth stood out proudly. Attributing these is one of the next tasks for research. The Berlinische Galerie received this work in 1985 from the estate of the Berlin-based sculptor Waldemar Grzimek (1918–1984).