Genre
Painting
Materials
Oil on canvas
Size
100 x 171 cm
Signature
signed bottom left:
C. Saltzmann
Research status
Provenance is unclear and research continues.
Riddles on the back
Ink writing on an old sticker on the back of this painting reveals that it was once called "In the Zuidersee, Holland". The addend "Carl Saltzmann, Neubabelsberg" refers to a district in Potsdam with villas and country houses, built from 1871 for well-to-do residents of Potsdam and Berlin. The artist had owned a house and studio there since 1890, which he sold in 1912.
Did Saltzmann write that note himself? Did he choose the title "In the Zuidersee"? There are several works by the artist in the Berlinische Galerie's collection, and titles with location data have been written on the back of each. Comparison shows that the writing is from the same hand, and that hand probably belonged to Saltzmann. So the work was in Neubabelsberg when the artist lived there between 1890 and 1912. That does not necessarily mean that it was painted there. The current dating, 1906, suggests that it was, but we have no evidence.
Two recent printed labels provide an auction and catalogue number. They refer to an auction at Ketterer Kunst in Hamburg in 2009. Ketterer dated the painting to around 1900 – although there is no indication of that on the painting itself. It was auctioned as lot number 1729 under the title "Choppy Embarkation 'In the Zuidersee, Holland'" and fetched 4,320 euros. The bidder was Jörg Thiede, who gave the work to the Berlinische Galerie in 2014.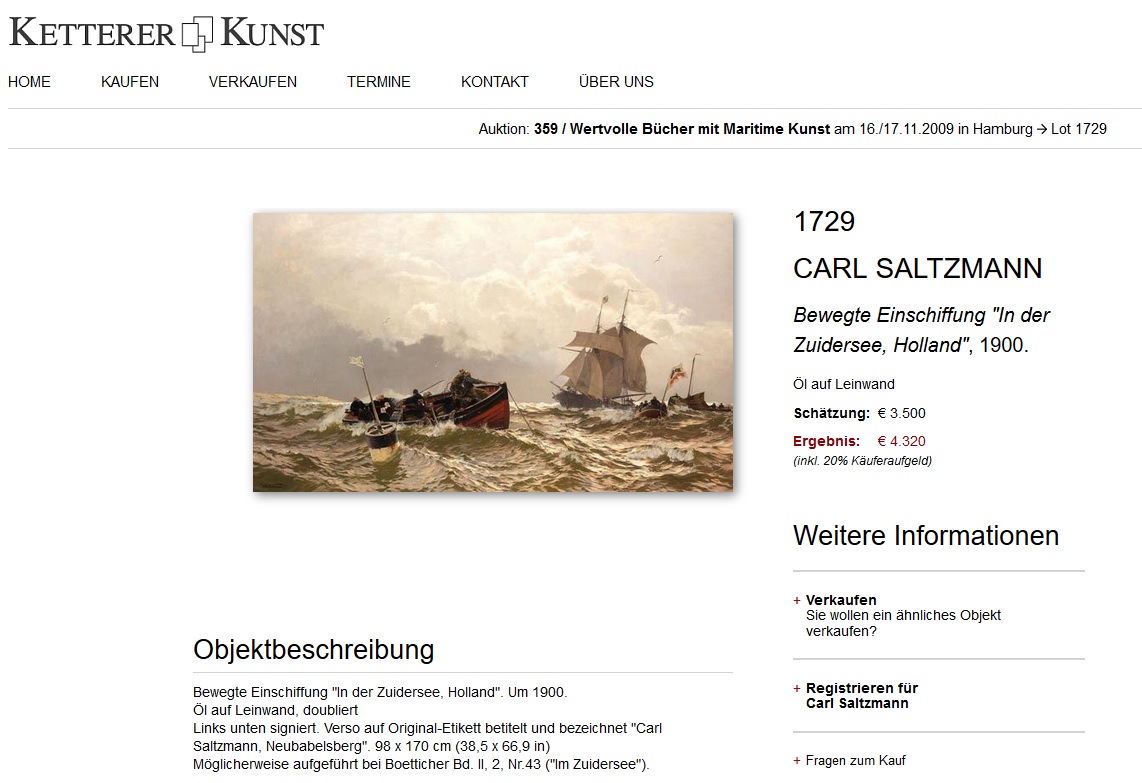 The catalogue for the 3rd International Art Exhibition in Munich in 1888 provides another clue. It lists Saltzmann with a painting called "In the Zuidersee", but no photograph and no provenance data. Was this an earlier version of the motif? Or did Saltzmann attach his handwritten label to an earlier work after he moved to Neubabelsberg?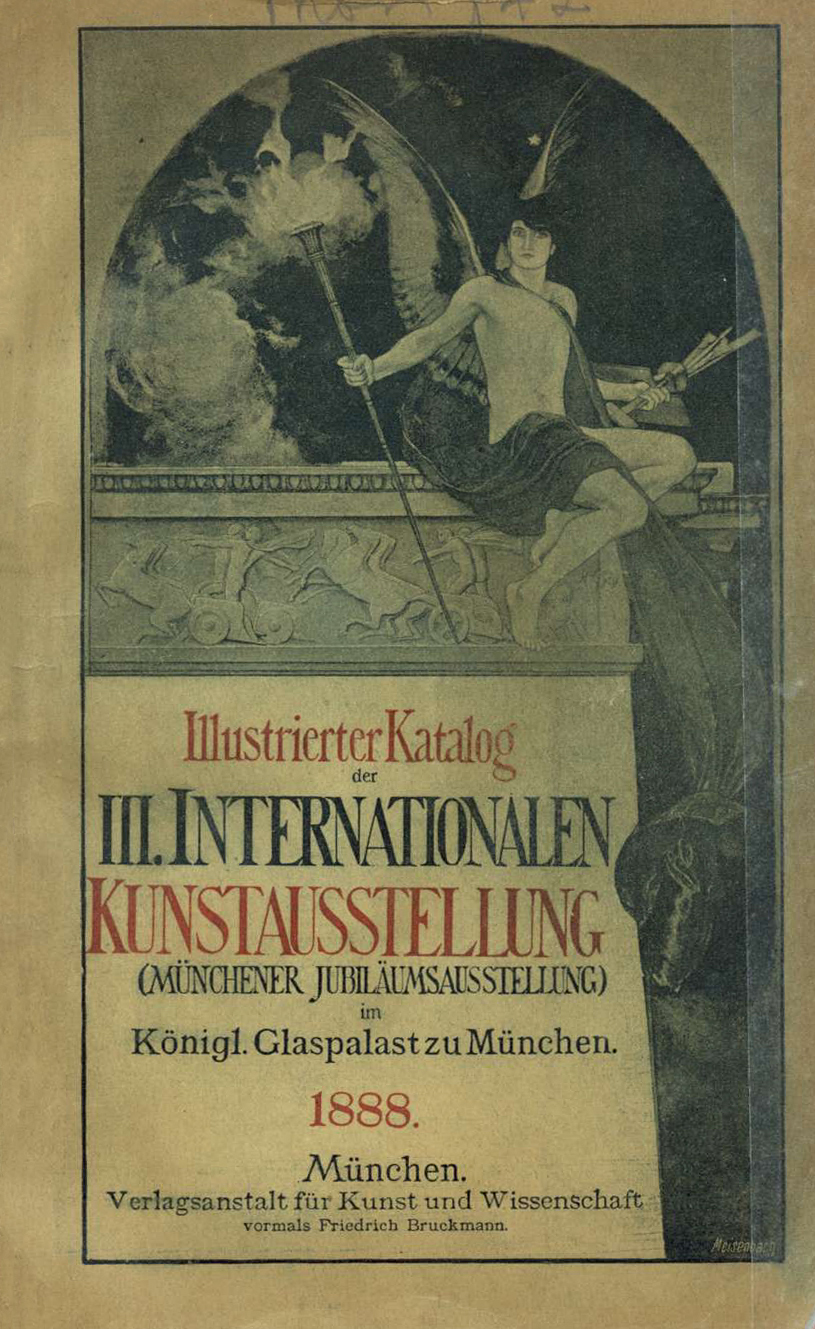 But who did the artist give the painting to after that? Do the names and numbers "Hoff. A." and "Fa. Hoffmann 1017/1722" pencilled on the ornamental frame lead us anywhere? Were those the names of previous owners or jottings by a frame maker? Was that frame actually made for that painting? Probably not, because the canvas does not fit perfectly. We do not know whether we will ever manage to answer those questions.