| | |
| --- | --- |
| Genre | Painting |
| Materials | Oil on canvas |
| Size | 100 x 75 cm |
| Signature | unsigned |
Research status
Provenance is established. The work does not qualify as a cultural asset extorted due to Nazi persecution.
From the estate of a forgotten diva
Little is known about the singer Nessa Kraeft-Bengson in this portrait by Hermann Moest. We do not even know when exactly she lived. A biographical trail is laid by a theatre programme for the 1926/27 season at the Städtische Bühnen in Rostock: Nessa Bengson is to sing Larina in Pyotr Tchaikovsky's opera "Eugene Onegin"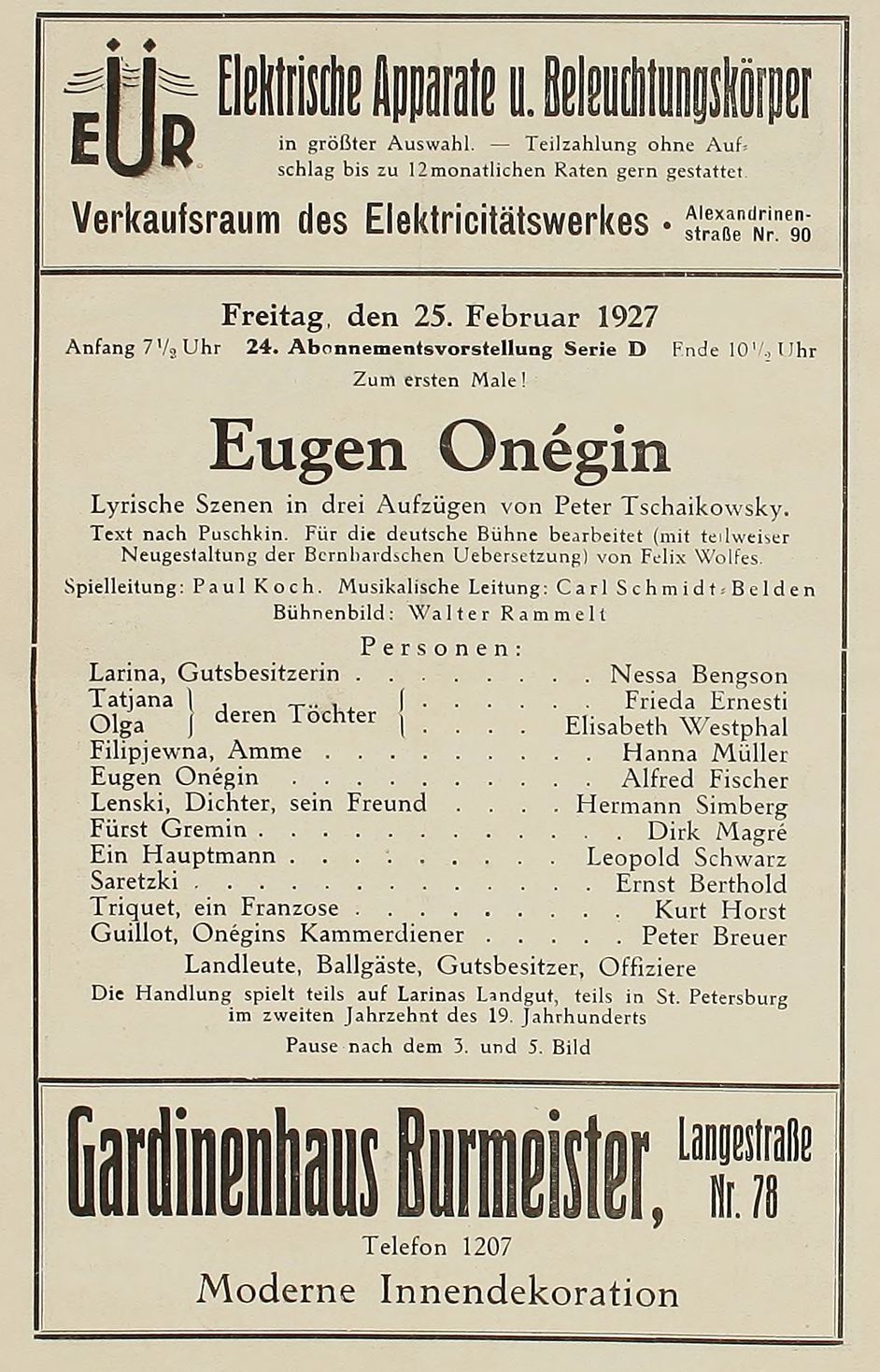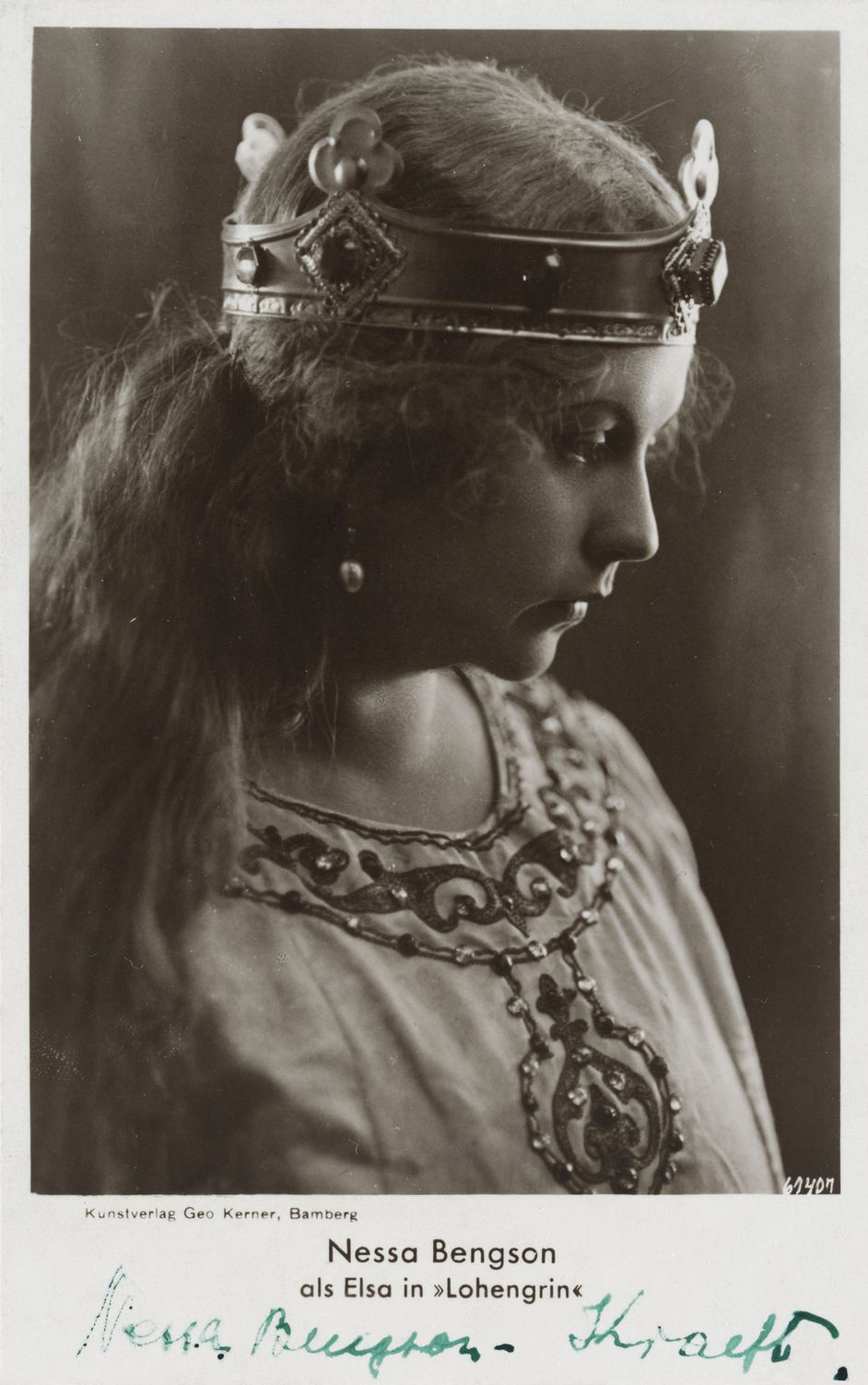 In the early 1930s, when Herrmann Moest (1868–1945) portrayed her in fashionable dress, the opera singer Nessa Kraeft-Bengson was living in Charlottenburg at Mommsenstrasse 13. It cannot be ascertained whether she commissioned the painting herself or received it as a gift. We only know that she kept it for the rest of her life. When her daughter was winding up Kraeft-Bengson's last home on Leibnizstrasse, not far from her previous address, the painting was part of the estate.
The portrait was badly damaged for reasons unknown. The cracks and grazes might have been inflicted in the final days of the Second World War or during a tricky removal.
There was a letter about the provenance in the stretcher frame. This cut out the usual need for research. On 9 October 1980 Tamara Krühner, the singer's daughter, wrote to the Berlinische Galerie:
"Dear Professor Roters,

I gather from my telephone conversation with the Berlinische Galerie that you might be interested in a portrait of my departed mother.

My mother, Ms Nessina Kraeft-Bengson, was a singer in Berlin and her portrait was painted in early 1930 by Prof. Moest.

I would be grateful if you could let me know by telephone on Tuesday between 8 and 12 as I am in the process of emptying the flat and must travel back to Hamburg on Thursday."
Despite its condition, the Berlinische Galerie took the painting in 1980. It has been restored and is now being shown for the first time.