| | |
| --- | --- |
| Genre | Painting |
| Materials | Oil on canvas |
| Size | 88 x 73 cm |
| Signature | signed and dated bottom left: Felix Nussbaum 1931 |
Research status
Provenance is established. The work does not qualify as a cultural asset extorted due to Nazi persecution.
One of many

"A fine, serene artistic talent is revealed here, a little playful and droll at times with a tendency for child-like grotesques (especially in his humorous pictures of sporting life and the everyday business of the street). Yet of an unfeigned simplicity and likeable directness."

Will Pless: Felix Nussbaum, in: Menorah. Jüdisches Familienblatt für Wissenschaft/Kunst und Literatur, vol. 8, no. 5/6, May 1930, p. 279
"Organ Grinder" is one of the few surviving works from the artist's Berlin period. It is widely believed that, under the title "Melancholy", this was one of five paintings submitted by Nussbaum when he applied successfully in spring 1932 for a residence at the Villa Massimo in Rome.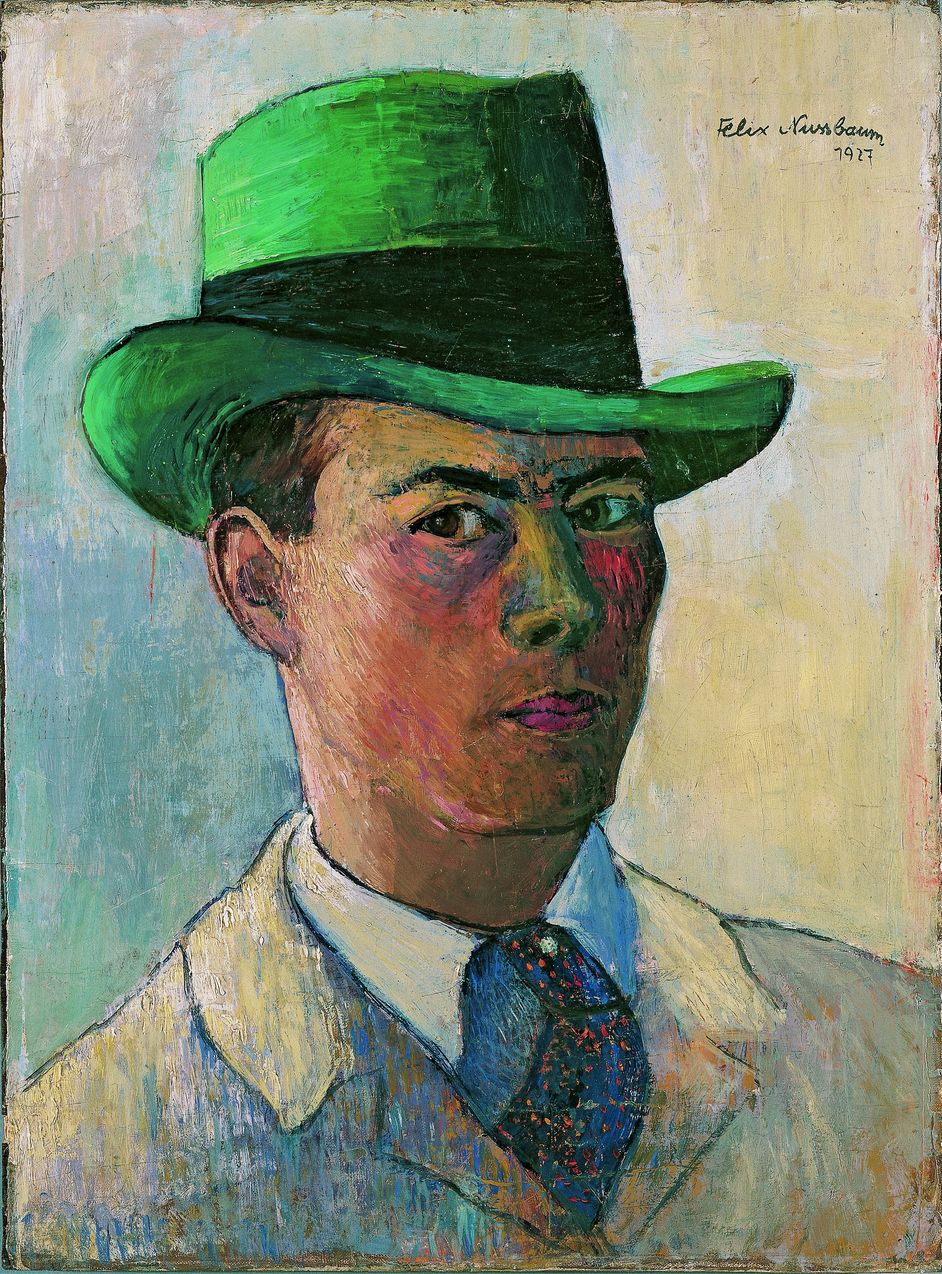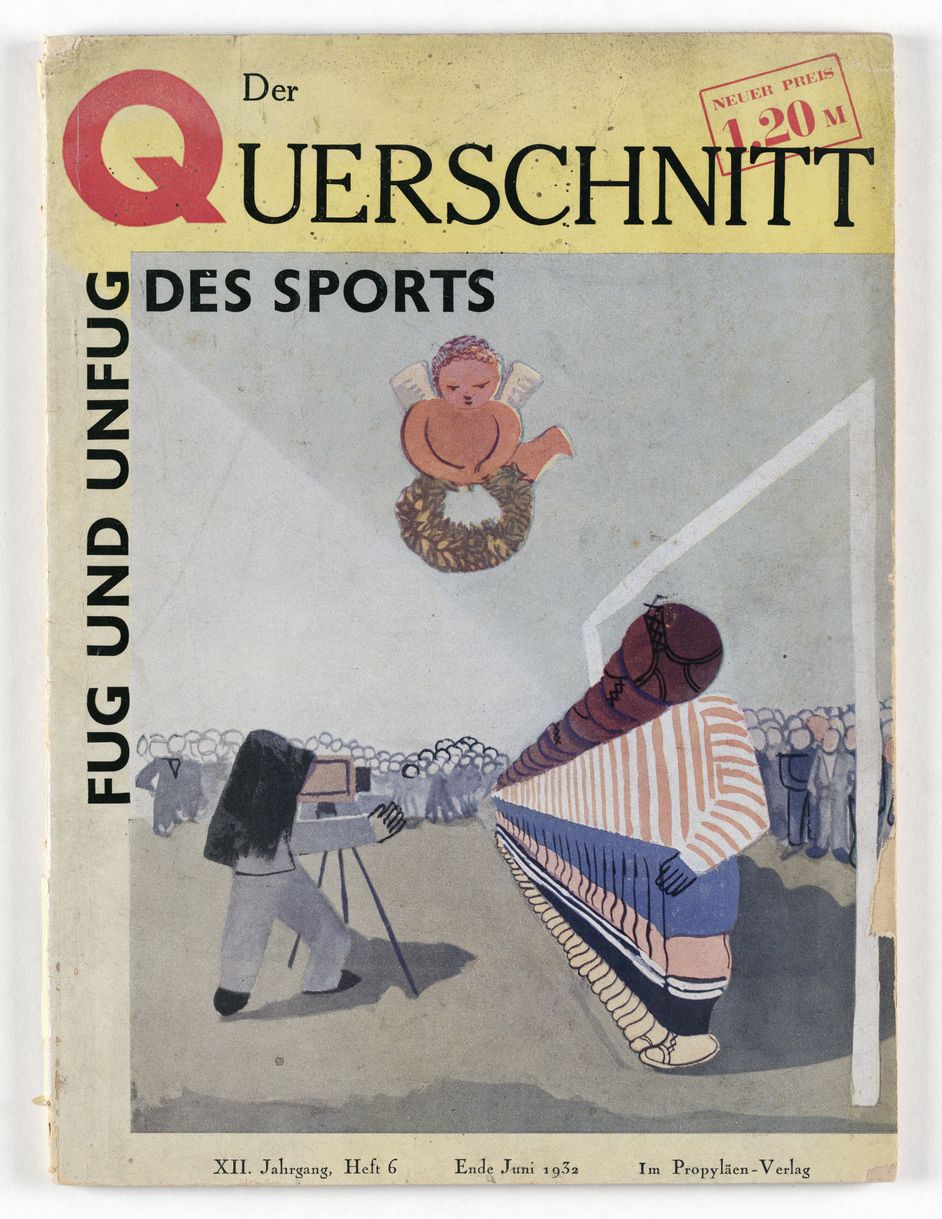 In October 1932 Felix Nussbaum set off to Italy, leaving the bulk of his works behind in Berlin. A fire, possibly the result of arson, destroyed most of them after his departure. "Organ Grinder" and his well-known painting "The Folly Square" survived.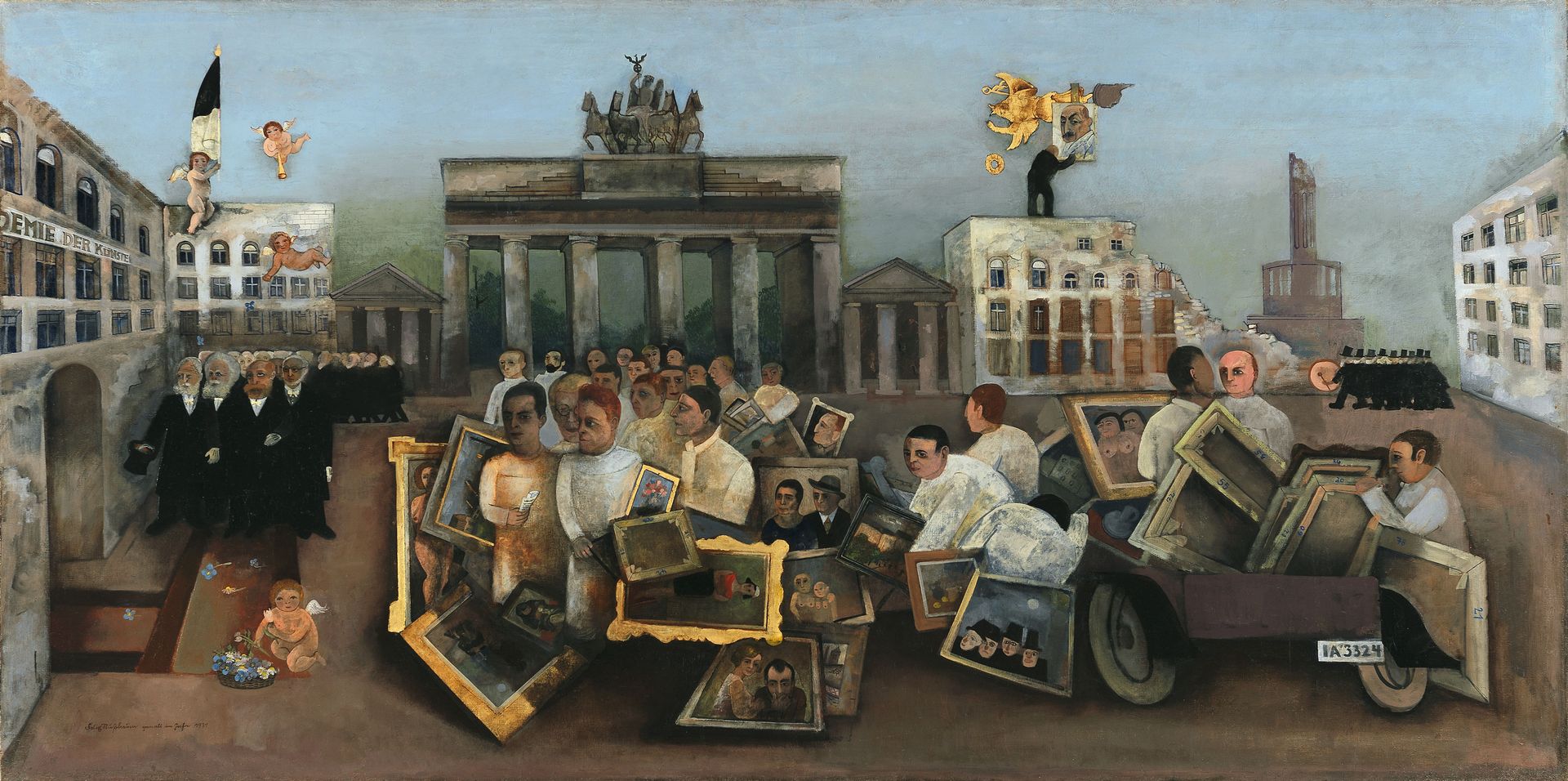 Because of his Jewish origins, Nussbaum did not return to Germany after the Nazis took power. He was expelled from the Villa Massimo, left for Oostende and lived in Brussels from 1937. His remaining works in Germany were sent on to him by his parents before they went into exile themselves. With this shipment, if not before, "Organ Grinder" returned to Nussbaum.
When German troops invaded Belgium in 1940, Nussbaum was detained as an enemy alien. He managed to escape, returned to the Brussels region and went into hiding. In June 1942 he entrusted "Organ Grinder" and a number of other works to his dentist Joseph Grosfils, Avenue Brugman 255, in the municipality of Uccle. Belgian friends again found a clandestine studio for him, and here he produced his last paintings, which speak to his persecution and fear of discovery. In June 1944 he was arrested after someone denounced him, deported to the extermination camp at Auschwitz and murdered there.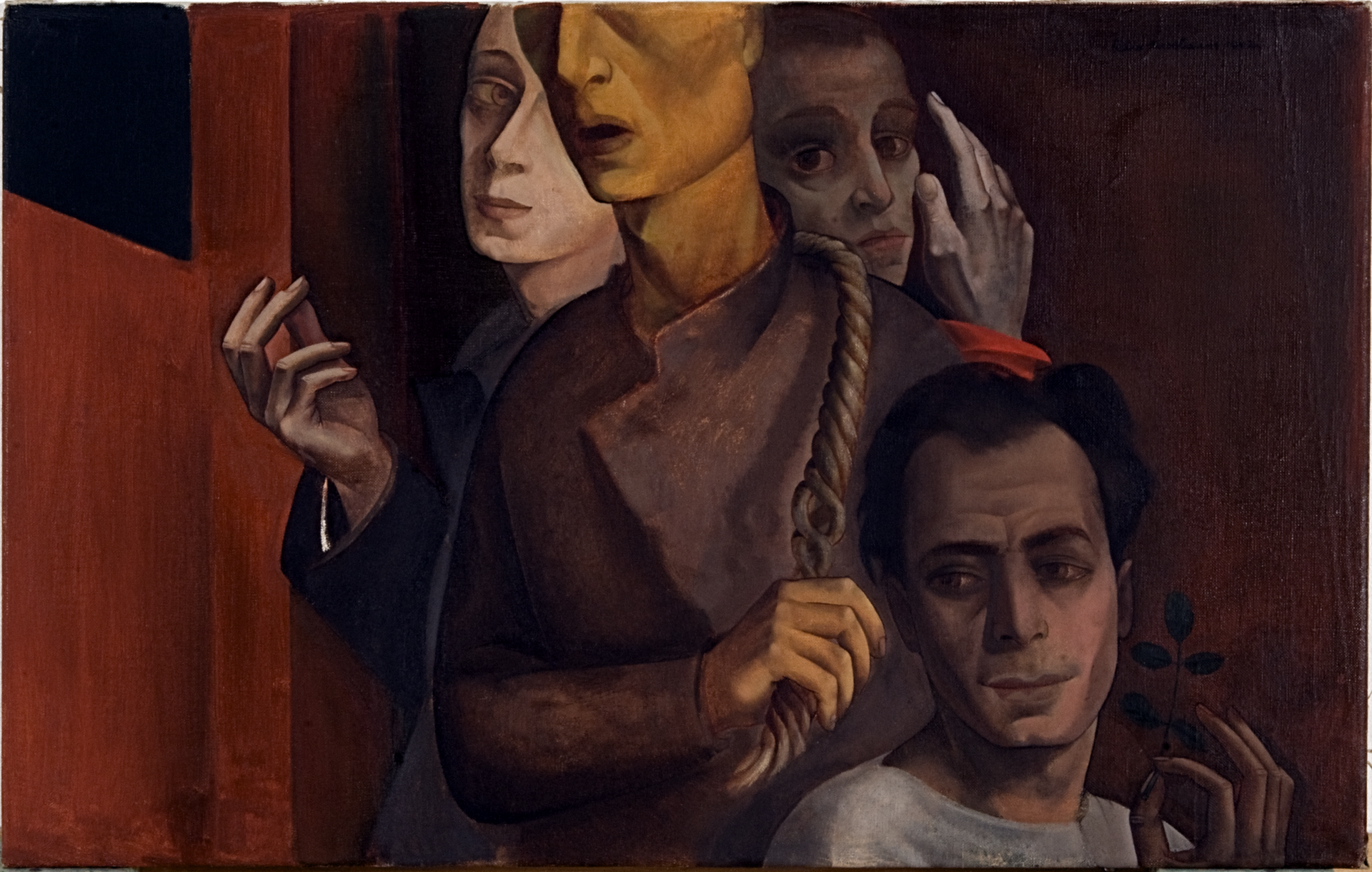 Family members who survived the Holocaust did not learn of the works deposited with Joseph Grosfils until 1959. After long-drawn-out litigation over ownership, these paintings were returned to the heirs in 1969, among them "Organ Grinder". In 1972 the work was loaned by Auguste Moses, a cousin of the artist, for an exhibition in Berlin organised by the borough art department in Neukölln. It was subsequently purchased for the Berlinische Galerie.