| | |
| --- | --- |
| Genre | Painting |
| Materials | Oil on canvas |
| Size | 66 x 82 cm |
| Signature | signed bottom right: Joh. Scholz-Jahn |
Restored with the support of the Ernst von Siemens Kunststiftung
Research status
Provenance is established. The work does not qualify as a cultural asset extorted due to Nazi persecution.
Belated tribute
In 1979, when the artist was 87, an exhibition of paintings and drawings by Johanna Scholz-Jahn (1892–1990) was held from 22 February until 30 March at the music school in Zehlendorf. The works were produced between 1912 and 1978; among them were "Café Garden" from 1930 and a later version of the motif from 1935.
Before the exhibition began, Eberhard Roters – then director of the Berlinische Galerie – visited the artist, who showed him some of her pictures. He noted down the works he found most interesting. Scholz-Jahn decided to donate three of her paintings to the young Berlinische Galerie: "Café Garden", "Stralauer Fischzug" and "Borkum".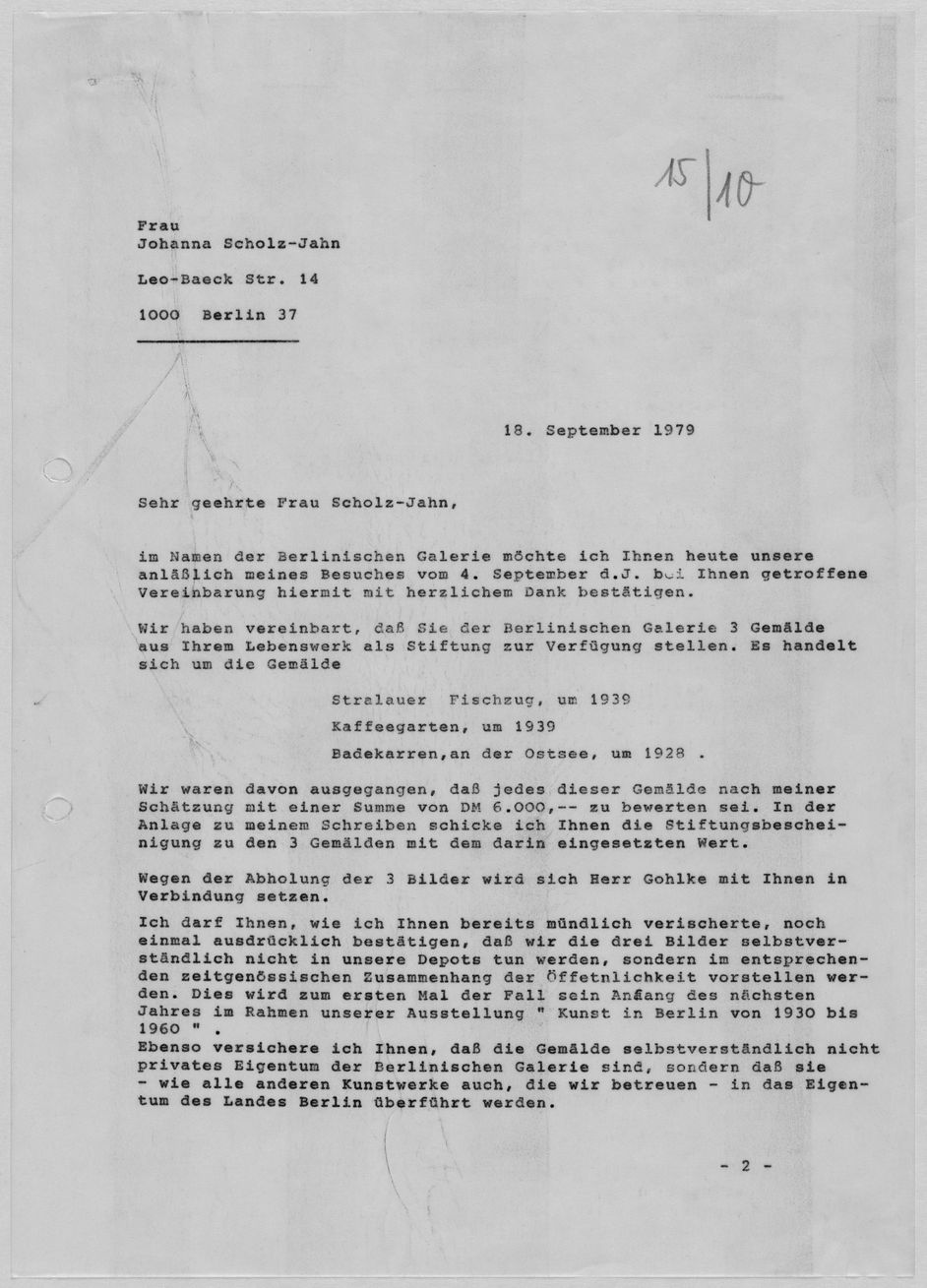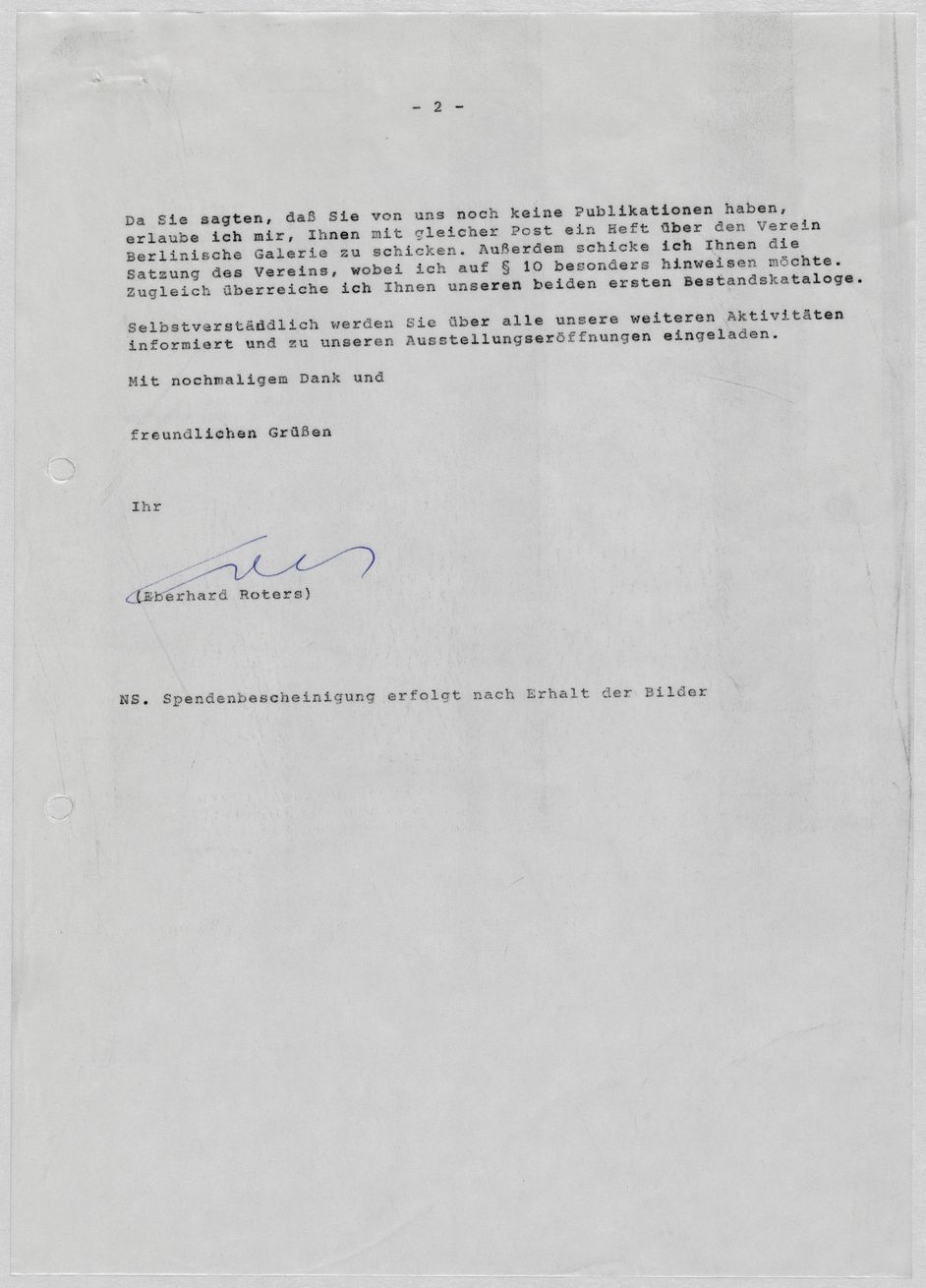 Thanks to her father August Scholz (1857–1923), a writer and well-known translator of Russian literature, Johanna Scholz-Jahn grew up in artistic and literary circles. She began taking art classes early at various private studios in Berlin and later studied with Philipp Franck (1860–1944), who belonged to the Berlin Secession, and with Willi Maillard (1879–1945). Apart from painting she worked as an art teacher.
Scholz-Jahn lost her job in 1933 when the Nazis introduced tougher rules to ban married women from the civil service and the education sector. This was one of many measures designed to curtail women's employment. During the war years she only painted a few portraits. After 1945 Johanna Scholz-Jahn continued to produce art, but it was a long time before she had another exhibition.
In 1980, a year after the generous donation by Scholz-Jahn, two of her works – "Stralauer Fischzug" and "Café Garden" were included in the show "Art in Berlin from 1930 to 1960" at the Berlinische Galerie. Now, some 40 years later, "Café Garden" can be seen again.