| | |
| --- | --- |
| Genre | Painting |
| Materials | Oil on canvas |
| Size | 196 x 97 cm |
| Signature | bottom right: Schwichtenberg |
Research status
Provenance is unclear and research continues.
Painted for one night only?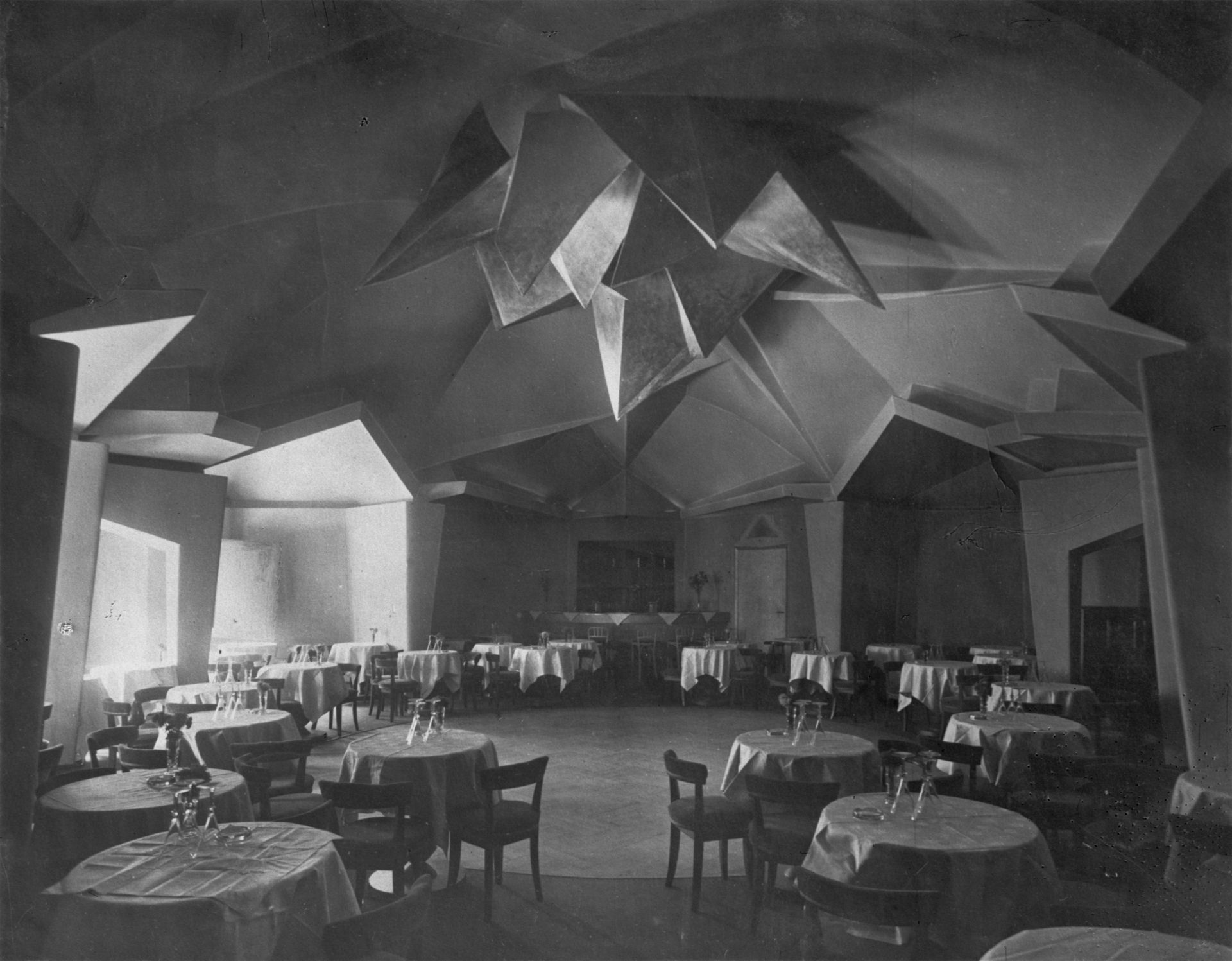 "From midnight till dawn the visitors crowded through the Expressionist halls of the Scala-Casino. Awnings, garlands and fifteen poster-like paintings by big names in the association hang from the walls, variations on the circus motif. Quite amusing to see how Karl Hofer or Max Pechstein, Emil Orlik and Heinrich Heuser or Martel Schwichtenberg and W.R. Huth or others go about it."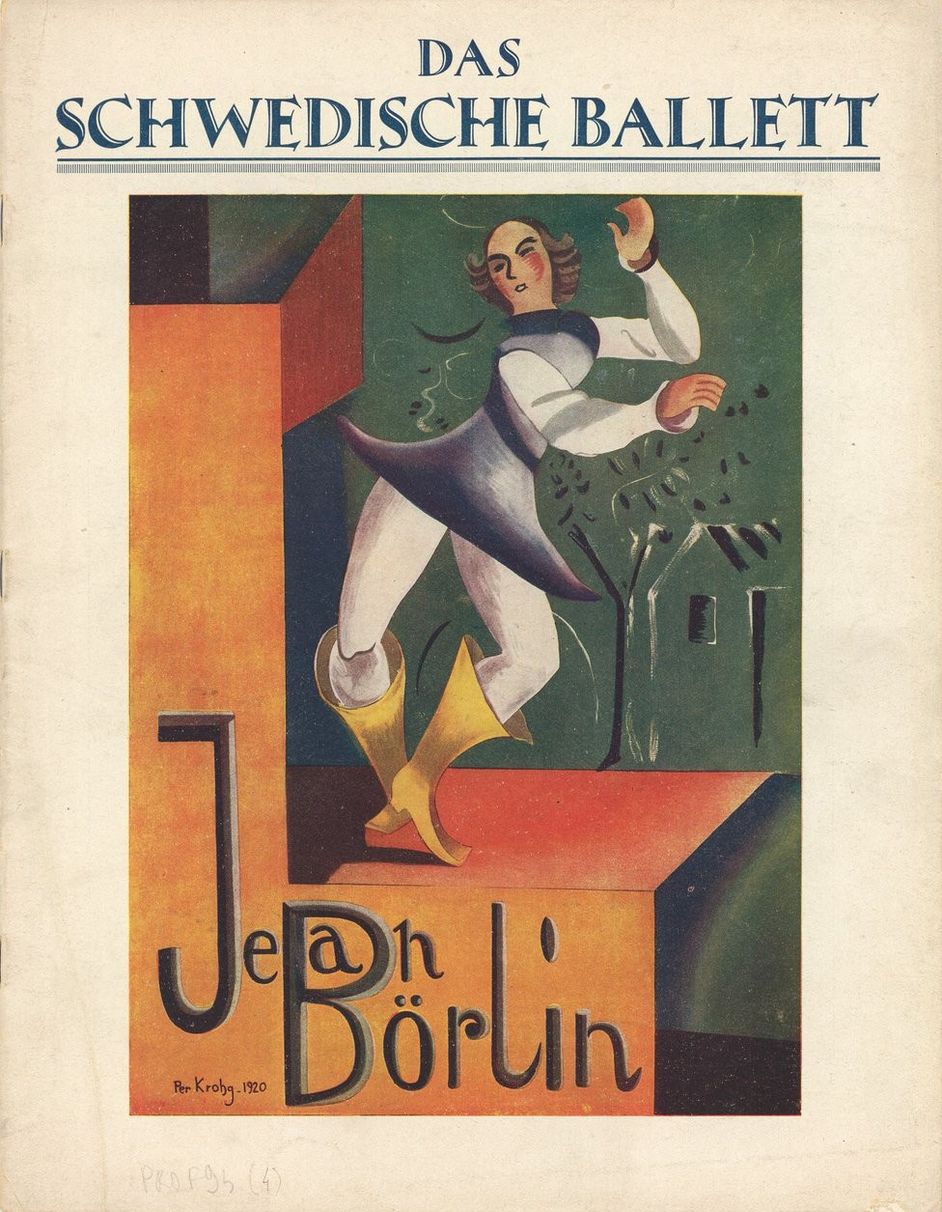 Thus a Berlin newspaper, the Lokal-Anzeiger, reported on Saturday, 25 February 1922, the rip-roaring Circus Ball thrown by the artists of the Free Secession two days earlier for 800 invited guests. The dance hit of the evening was the shimmy, jazz was the dominant music, and the highlight that night was Rolf de Maré's famous Ballets Suédois, a Swedish ensemble with dancer Carina Ari (1897–1970) and soloist Jean Börlin (1893–1930).
"Acrobats, Grotesque Balancing Act" is, according to recent research, one of those fifteen poster-like paintings that accompanied the partygoers into the morning hours.
A further six motifs have meanwhile been attributed as Circus Ball decorations. They were painted by Augusta von Zitzewitz, Heinrich Heuser, Willy Robert Huth, Emil Orlik and Emil Rudolf Weis, with one work unsigned. We do not know whether these spirited paintings on thin canvas were originally designed to be more than party backdrops. Or who decided to keep these seven motifs until the 1970s. Nor do we have any idea what happened to the others. From November 1973 to February 1974 the seven paintings were on show at the Nierendorf Gallery at Hardenbergstrasse 19. They were probably fitted over new stretcher frames for the purpose. The gallery can no longer establish who supplied them.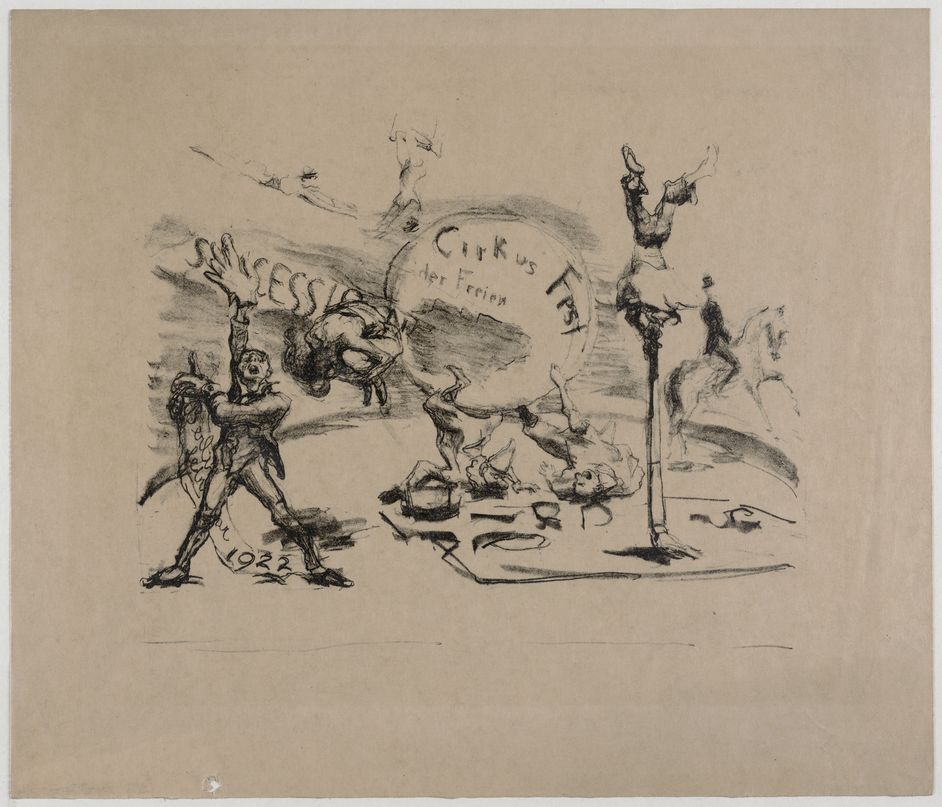 The vendor of this work, Marianne Geitel, died in 2013. Her gallery at Mommsenstrasse 2 has been closed for many years. The flag factory Geitel & Co., which belonged to her husband's family, made the flags for the Olympic Games in 1936. In 1941, when the Nazis issued new policing rules for "the labelling of Jews", the same factory printed the stars on yellow cloth that all Jewish people now had to display clearly on their clothing – apparently almost a million were made within a few days. The company had been in existence since 1921. Did it give the Free Secession artists the flag-quality canvases they needed for their circus motifs in 1922 and receive a few to keep after the party in gratitude?