| | |
| --- | --- |
| Genre | Painting |
| Materials | Oil on canvas |
| Size | 79,5 x 57 cm |
| Signature | signed bottom left: George Mosson – dated bottom right: 1898 |
Restored with the support of the Ernst von Siemens Kunststiftung
Research status
Provenance is unclear and research continues.
"Mosson has preserved a young and sensitive eye, which never tires of capturing the colourful charms of this changeable flower ever anew in paintings of loose, fresh brushwork."

in: Die Weltkunst, year V, no. 12, 22 March 1931, p. 16
George Mosson (1851–1933) had already made a name for himself with floral still life before the First World War. How many paintings he devoted to this colourful theme has not been recorded. Moreover, most of the surviving works have descriptive titles; there is little evidence of names chosen by the artist.
This painting was sold in 2005 at the auction house Leo Spik on Kurfürstendamm as "White Viburnums and Yellow Daffodils in a Porcelain Vase". It was painted more than a century earlier in Mosson's studio in a garden house on Königin-Augusta-Strasse, now Reichpietschufer. It was probably first shown just a stone's throw away in 1902, when Paul Cassirer (1871–1926) organised a group exhibition in his art salon at Viktoriastrasse 35. A review by the critic Max Osborn (1870–1946) mentions a "floral piece" by Mosson entitled "Viburnums". In 1906 the prestigious art salon again showed a work of this name by the same artist. Research into Paul Cassirer's art salon shows that in both cases the painting in question was the one we know today as "White Viburnums and Yellow Daffodils". After those early displays, all traces of the work vanished.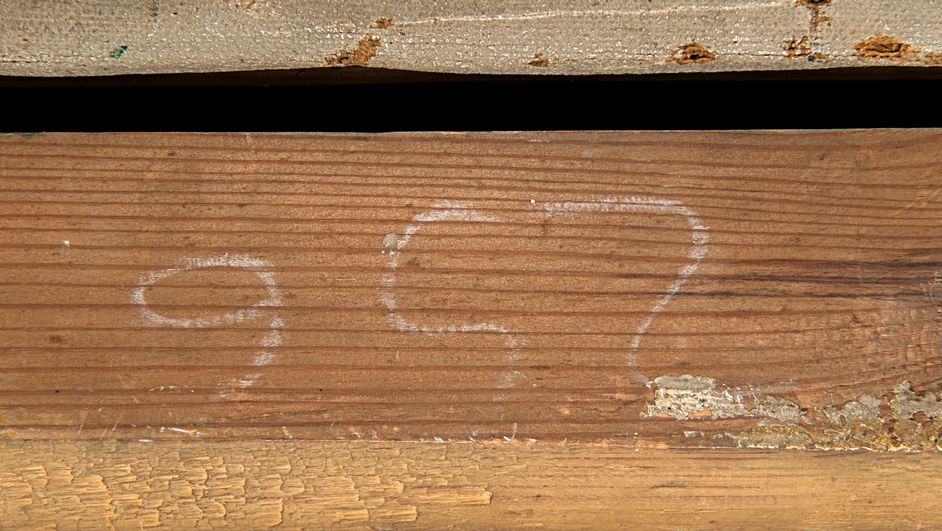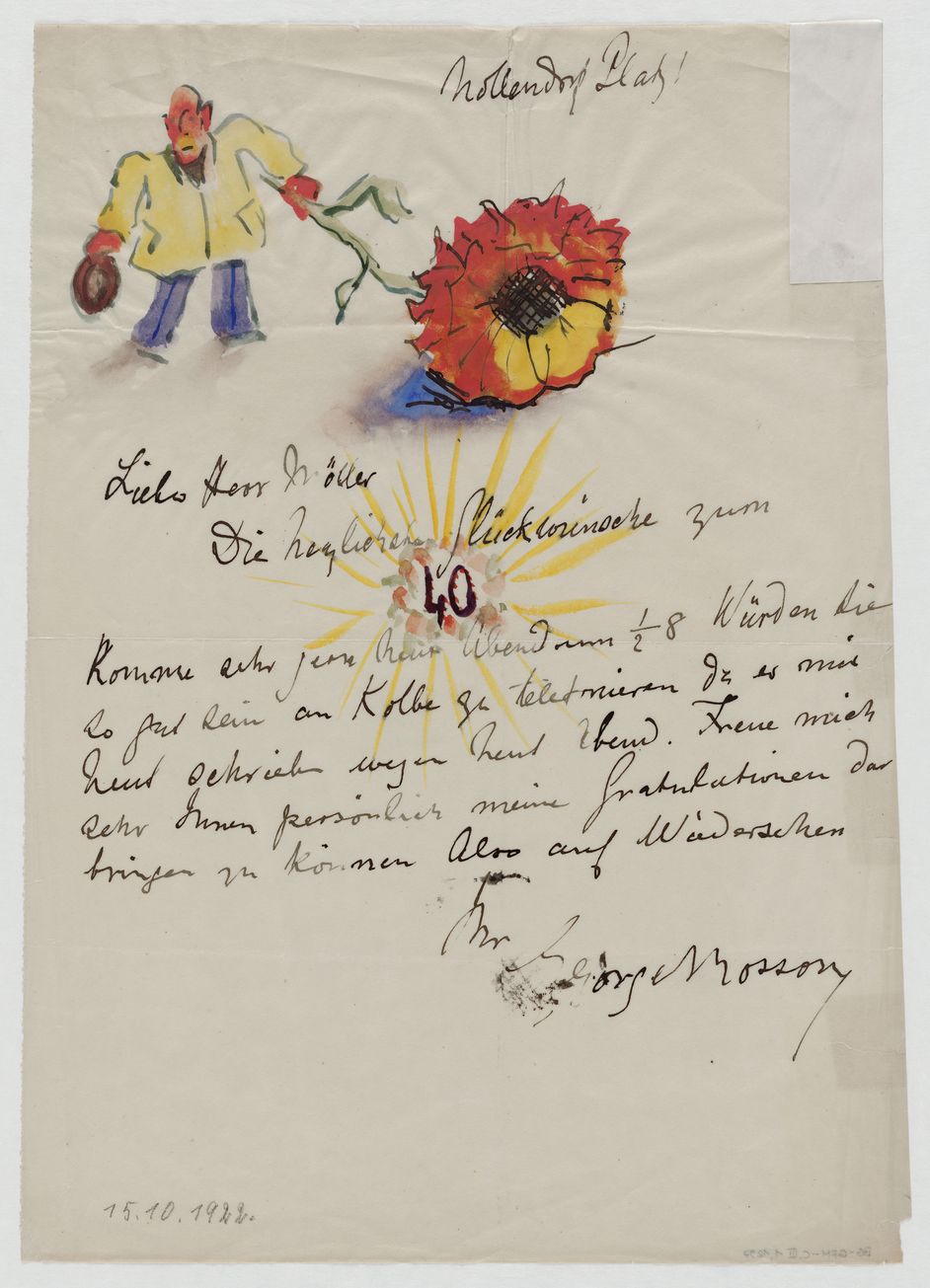 None of the catalogues so far traced of auctions held in German territories before 1945 list a painting called "Viburnums". Whether it was offered for sale by an auctioneer in Frankfurt in 1923, with hyperinflation just taking off, as "Floral still life. Bouquet of colourful wildflowers in urn vase. Dark background" can neither be proven nor disproven.
And so the artist's contacts, and in many cases friendships, with gallery owners in Berlin are an important springboard for ongoing research. Apart from Paul Cassirer, for example, Eduard Schulte's gallery on Unter den Linden showed works by Mosson from 1919, Ferdinand Möller's gallery on Potsdamer Strasse from 1923, the Casper gallery on Kurfürstendamm from 1924 and the Neumann-Nierendorf gallery on Königin-Augusta-Strasse from 1931. But are any documents likely to turn up? What might we learn if any of them mention "Viburnums"?