| | |
| --- | --- |
| Genre | Painting |
| Materials | Oil on cardboard |
| Size | 27 x 20,2 cm |
| Signature | signed bottom left: AvW. 1882 |
Restored with the support of the Ernst von Siemens Kunststiftung
Research status
Provenance is unclear and research continues.
The clue is in the phone number
When Anton von Werner died in 1915, this little study of a French soldier was still in his possession. It was probably done at his studio in the villa that still stands at Potsdamer Strasse 81a. In 1886 he transferred the motif to his painting "Prisoners of War", acquired by the Berlinische Galerie from a private owner in 1977.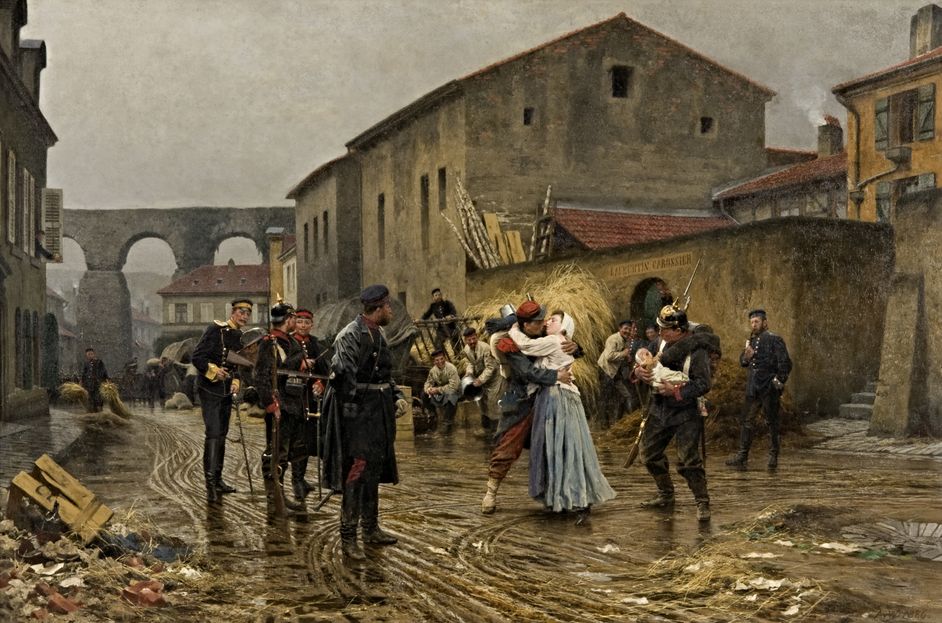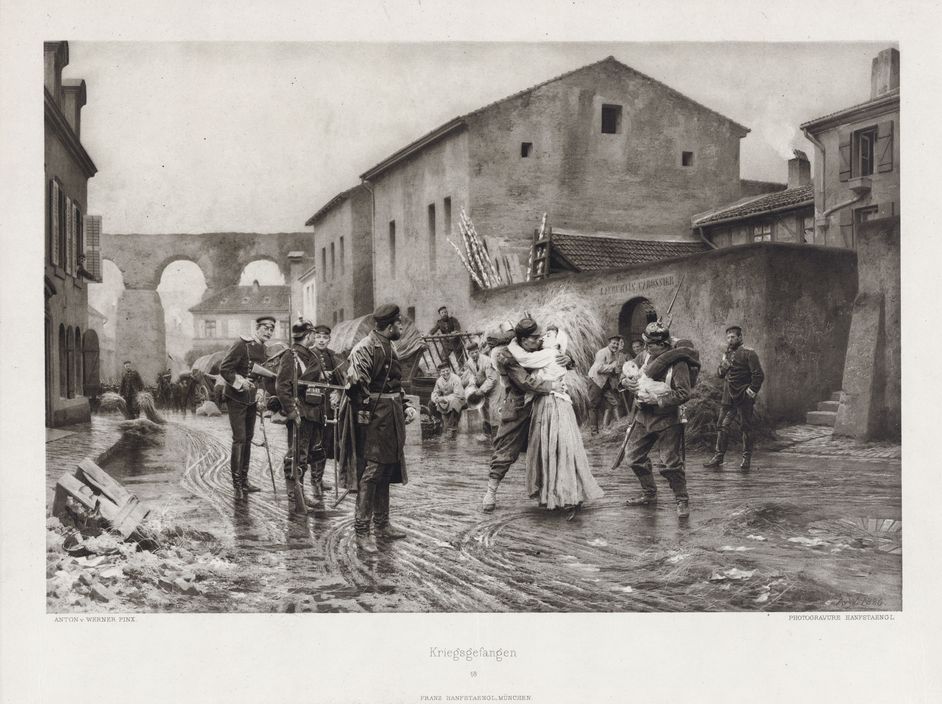 "French Infantryman with Kit" came to the Berlinische Galerie from the estate of Waldemar Grzimek. The Berlin-based sculptor had created a collection for study purposes. He did not record where he acquired most of the items, and the sketch by Anton von Werner is no exception. However, fragments of a sticker on the back of the painting gave researchers their first lead. As it turned out, the telephone number had once belonged to art dealer Johanna Ohloff. The address Gieselerstrasse 13 in Wilmersdorf in the Berlin telephone directory for 1940 tallied with the few remaining letters still legible on the sticker.
Thanks to these details, a search can be triggered for biographical and residential data about Johanna Ohloff. This can be followed up by research into the heirs and any surviving records from her company.