| | |
| --- | --- |
| Genre | Painting |
| Materials | Oil on canvas |
| Size | 90 x 73 cm |
| Signature | signed top right: RB |
Restored with the support of the Ernst von Siemens Kunststiftung
Research status
Provenance is unclear and research continues.
Paths lead nowhere
In 1984 the Berlinische Galerie bought the painting "Mary Franck" from a private owner. Upon enquiry, she indicated that she had purchased the work from an antique shop in Berlin that still exists. The owner of the shop could no longer recall where he had obtained the picture, but it was probably when a household was being wound up about 30 or 40 years ago. Whose household it was and when this happened remained a mystery due to a lack of documents and faded memories – a situation that provenance researchers face again and again.
Surprisingly, a photograph discovered among Berlinische Galerie archives offered some clues to the relationship between the sitter and the artist. How the photograph got here is unclear. Perhaps it arrived along with the painting.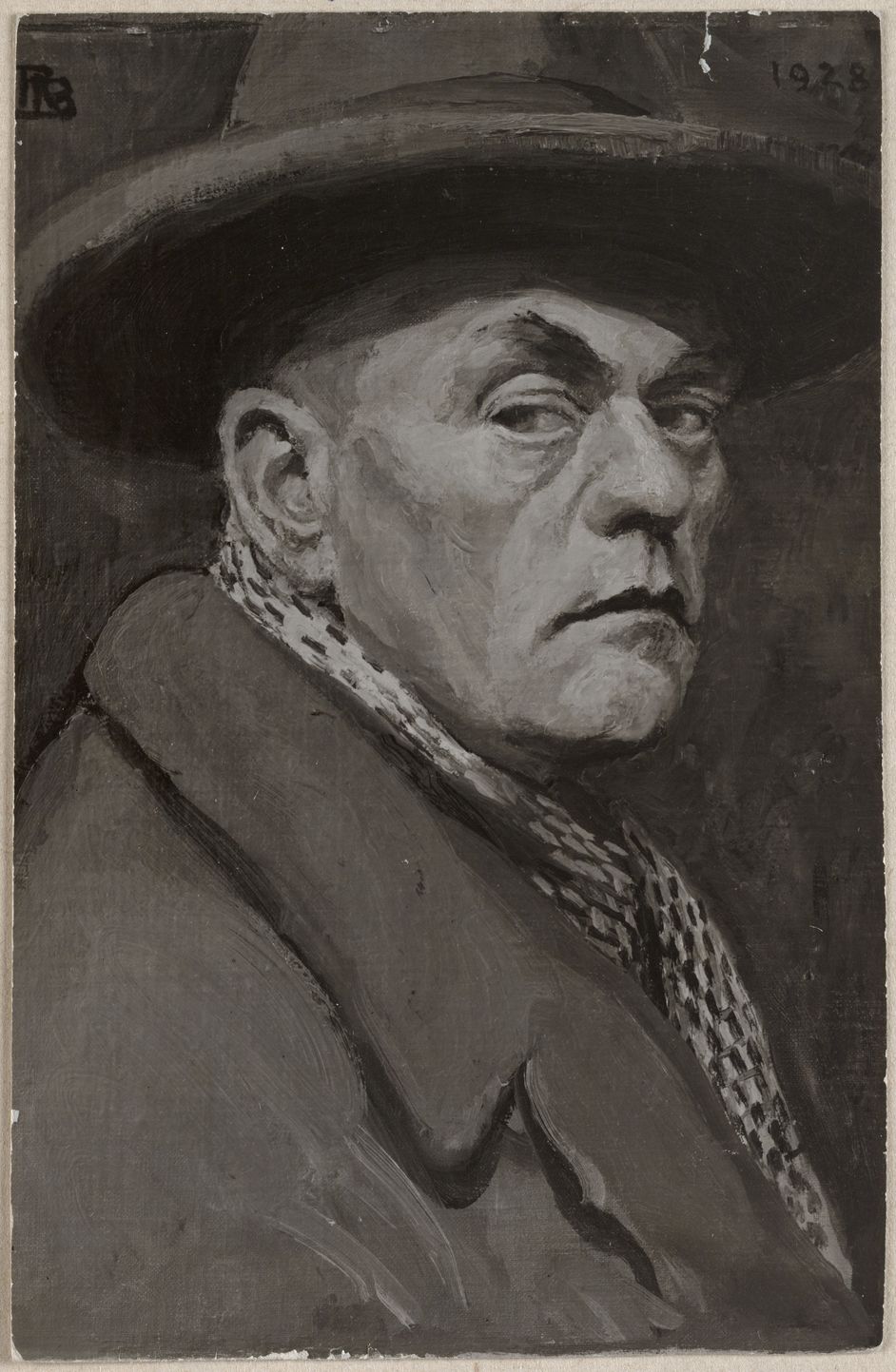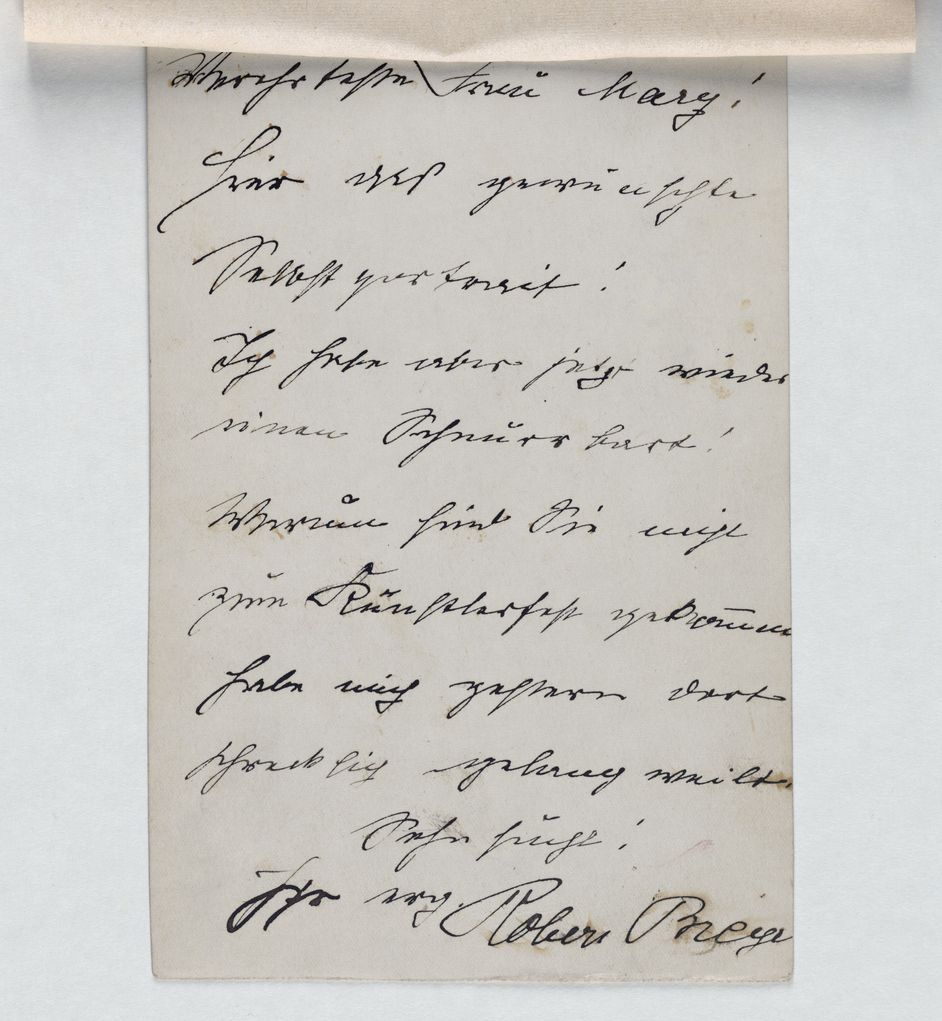 "Dear Ms Mary,
Here is the self-portrait you requested.
But now I have a moustache again.
Why did you not come to the Artists' Ball, I was terribly bored there yesterday.
Many greetings
Your humble Robert Breyer"
The written greetings suggest that there was warmth and even humour in the relationship between Robert Breyer and Mary Franck. The photographic self-portrait of the artist dates from 1928, so the affectionate message reached Franck after the portrait was done.
But at which Artists' Ball was Breyer so bored, perhaps one thrown by the Berlin Secession?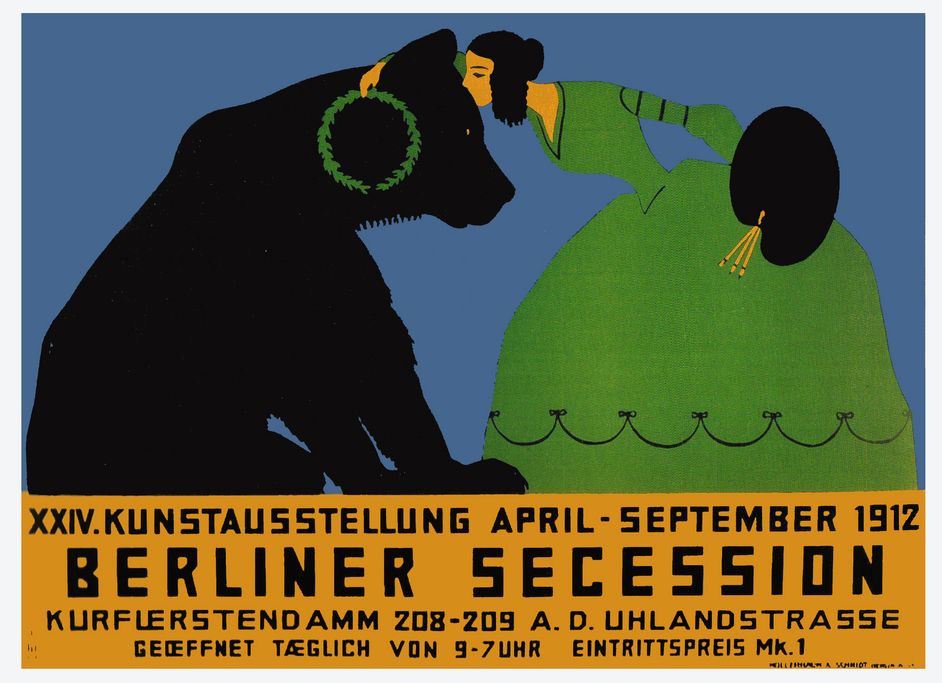 Breyer and the Berlin Secession
The Berlin Secession was founded in 1898 as an antidote to the conservative academic values that ruled the art market at the time. Its exhibitions brought international artists and new art movements to the German capital. Robert Breyer moved to Berlin in 1901, and from 1902 to 1913 he was a regular participant in Secession shows. During that period, he mostly exhibited still lifes, but also portraits and interiors.
There is no catalogue raisonné on Breyer and none is in the pipeline, so it made sense to consult the exhibition catalogues from the later Secession years. There is no reference there, however, to the painting "Mary Franck". Nor is there any mention of it in the records kept by Paul Cassirer's gallery in Berlin, where Breyer showed on several occasions. In-depth research in other archives now awaits.