| | |
| --- | --- |
| Genre | Painting |
| Materials | Oil on canvas |
| Size | 46 x 89 cm |
| Signature | signed and dated bottom right: Breusing 34 |
Restored with the support of the Ernst von Siemens Kunststiftung
Research status
Provenance is unclear and research continues.
Bought at the office
"Paintings by Ima Breusing rarely turn up. The painting was brought to my office by Mr […]. The composition, motif and format, too, were so interesting that I bought the work off the man straight away for 1000.-DM."
That is how Eberhard Roters (1929–94), founding director of the Berlinische Galerie, remembered acquiring Ima Breusing's "Guns on the Canal" in 1984. Even if it was a spontaneous purchase, it reflects Roters's concern to recognise women artists who had been – and still are – under-rated by art historians.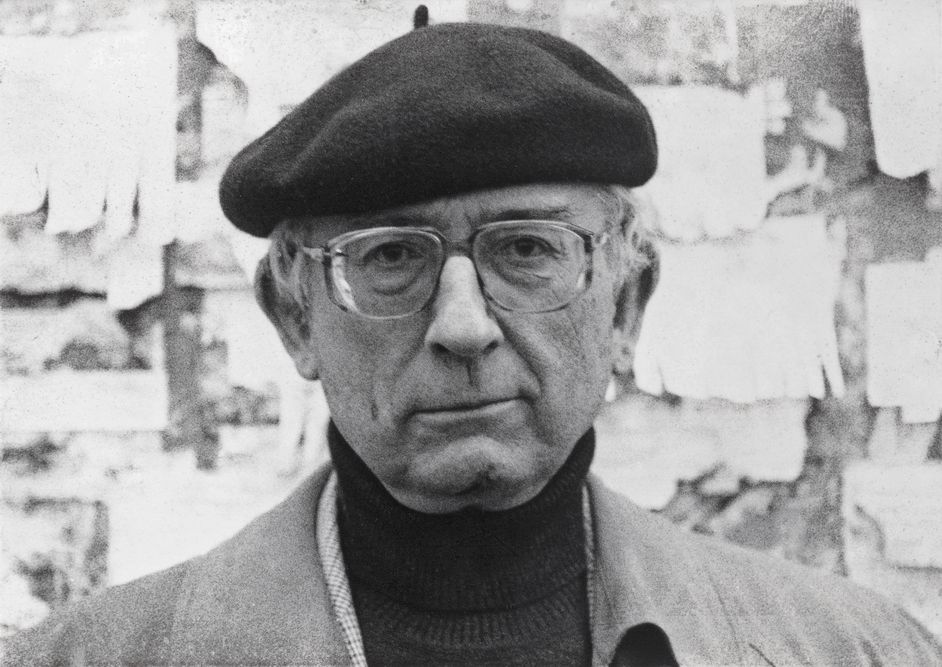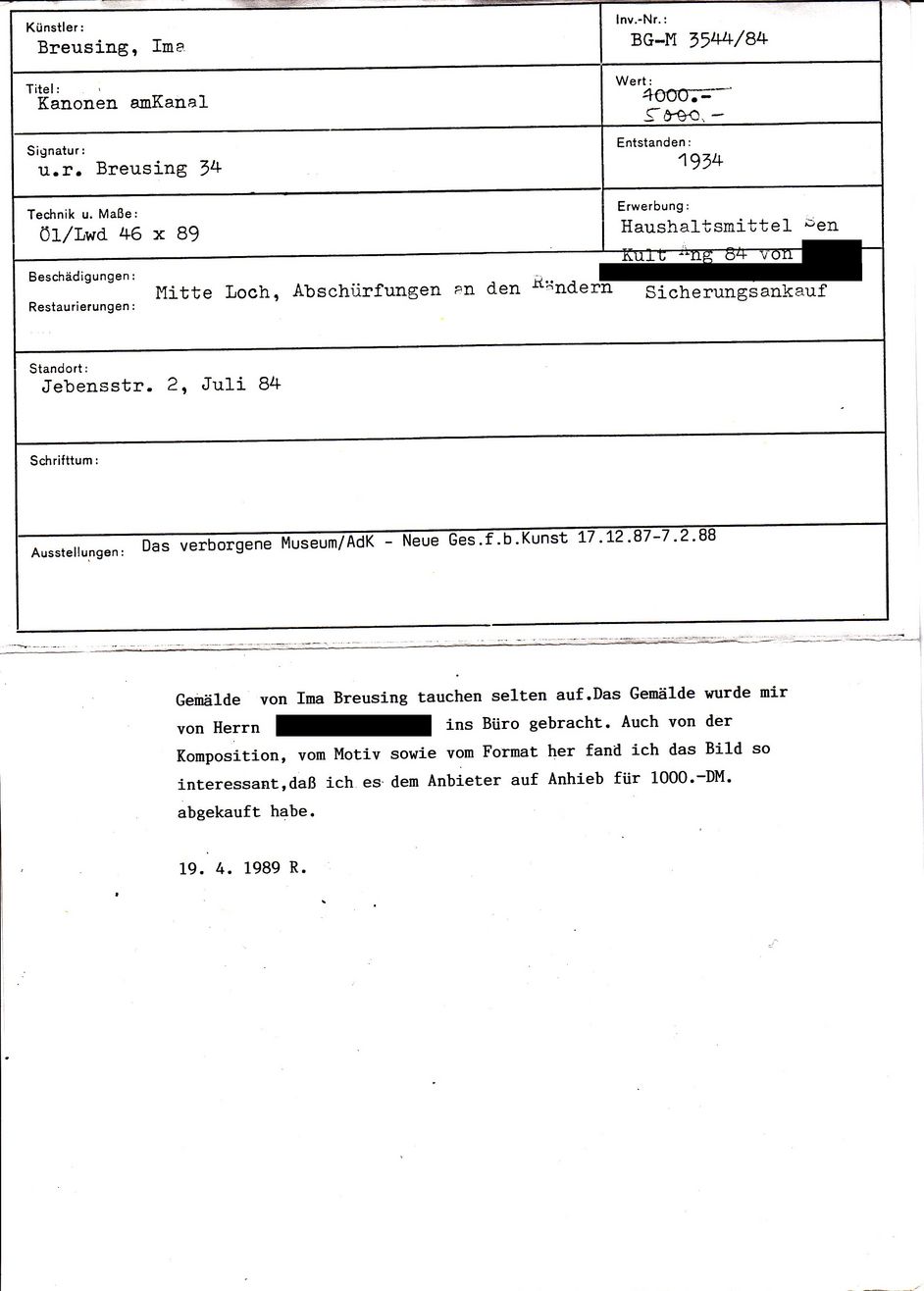 One of them was Ima Breusing, who arrived at the Bauhaus in Weimar as a student in 1921. In 1924 she moved to Berlin, later joining the Association of Women Artists in Berlin. As its deputy chairwoman, she taught at the association's school of drawing and painting. After 1945 she taught at her own school of painting in Zehlendorf, earning her income primarily from commissions for children's portraits. When Roters bought "Guns on the Canal", an example of New Objectivity, he was honouring an artist who had been almost forgotten as a result of social circumstances.
The artist Herbert Ortel (1902–1972)
On the back of the painting there is a stamp with the signature "Herbert Ortel Berlin". It is a reference to the artist, and hence to a possible provenance. From 1922 until 1931 Ortel studied at the Vereinigte Staatsschulen in Charlottenburg, which taught fine and applied arts, and in 1938 he exhibited at the Gurlitt Gallery in Berlin. After the Second World War he trained students in the decorative arts at the Meisterschule für das Kunsthandwerk.
The collection at the Berlinische Galerie contains several works by the artist, and the backs of these paintings have been examined. The stamp on Breusing's work has also been found on Ortel's own works. This means that Breusing's work was once owned by Herbert Ortel. He may have acquired "Guns on the Canal" straight from the artist.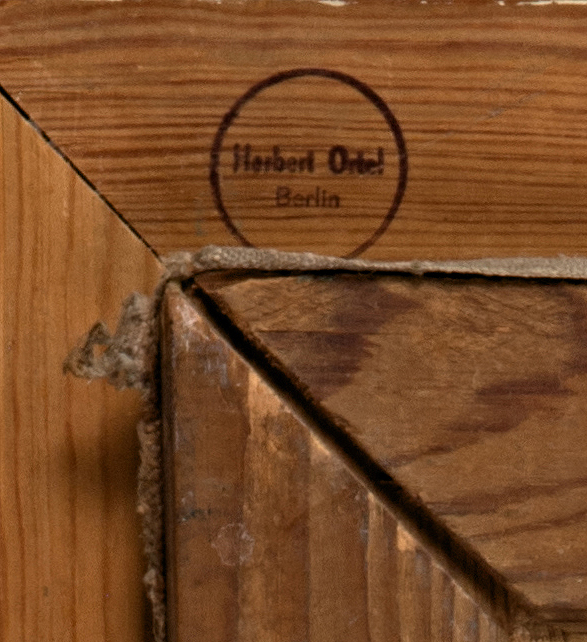 A collector of Oriental art?
The person who offered Eberhard Roters this painting in 1984 was probably a collector of art and antiquities with a passion for both German ceramics from the first half of the 20th century and objects from Eastern Asia.
It is not unusual to be interested both in the work of the Bauhaus, where Ima Breusing trained, and Japanese art. There is a chronological and aesthetic harmony between the styles, and they influenced each other.
Although we know the name of the vendor, his identity has not been confirmed, despite attempts to make contact. The links between Herbert Ortel, Ima Breusing and this other previous owner have not been clarified, and further research will be needed.