The pavilion – exhibition area and
space for collective action
The pavilion is created out of pre-fabricated components used to create shade in agriculture and horticulture. To allow for flexible assembly, dismantling and conversion, the materials chosen can be moved about and extended.
Art After Work
Jung & Artig, the young friends of the Berlinische Galerie, invited to an artist talk with the architects of c/o now and director Thomas Köhler. Afterwards there were drinks and music by Robot Girl.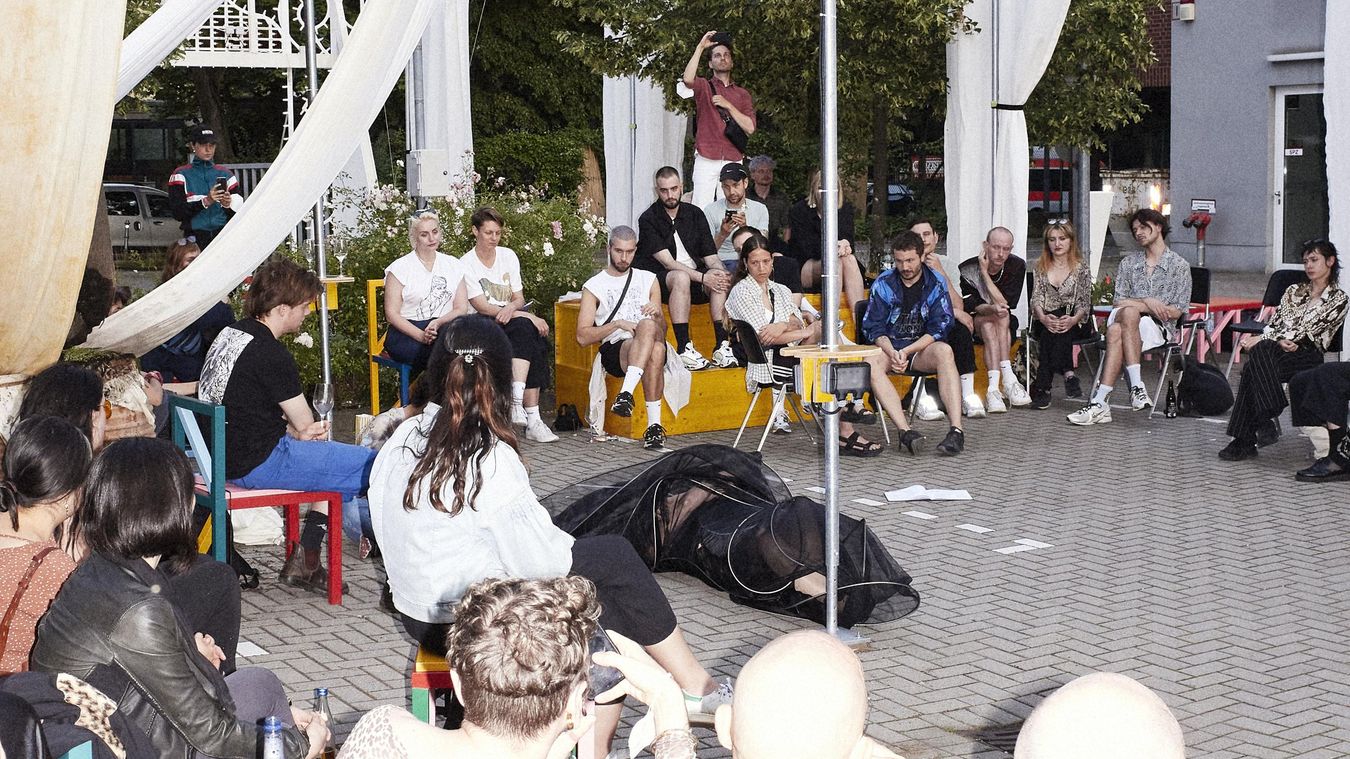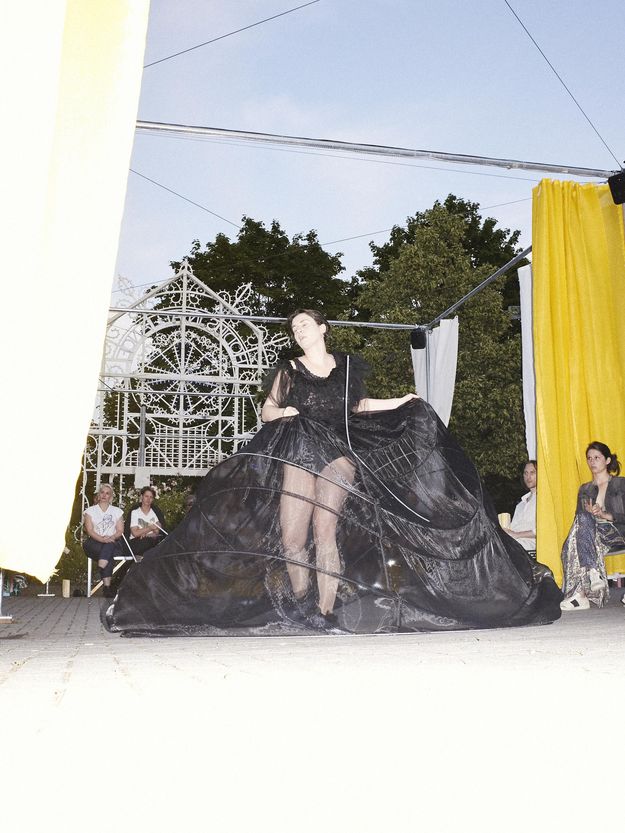 Performance "Agonal Respirations" with Ania Nowak
Intro-Video for the workshop "Future Archeology" with c/o now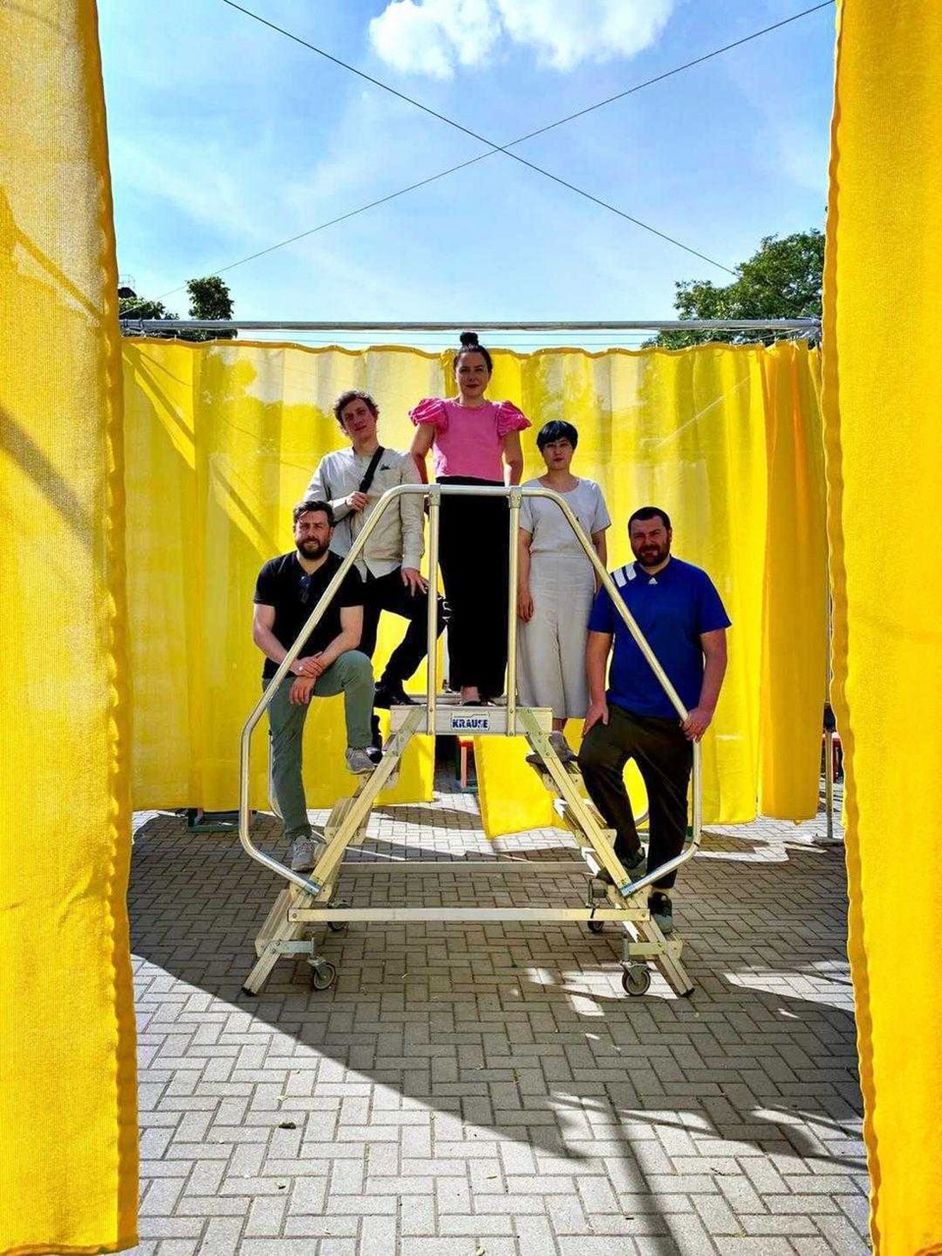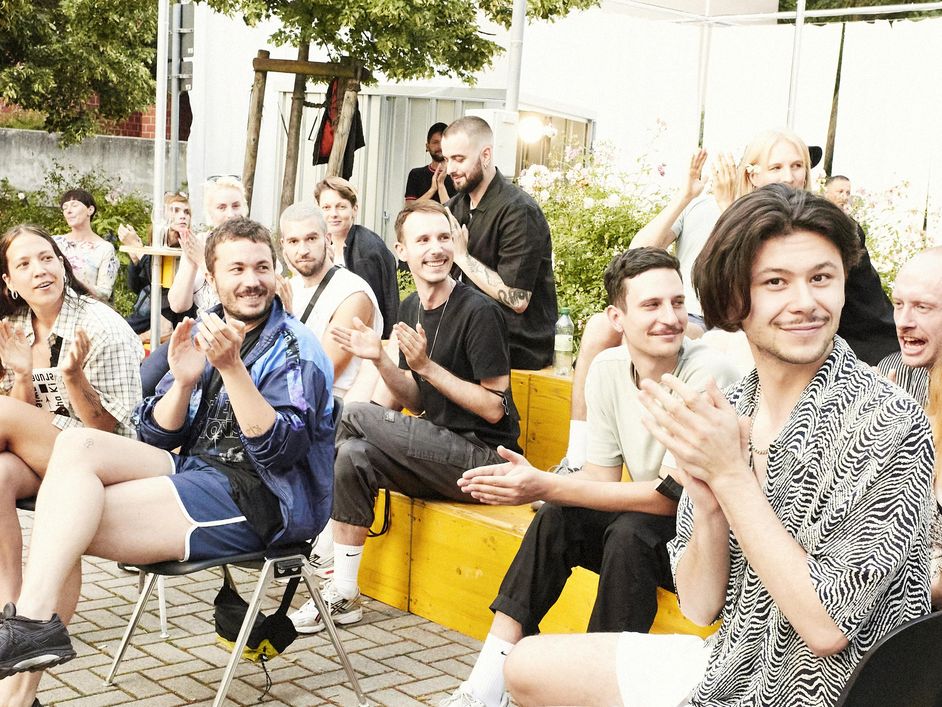 Presentation of the photo project "How is loneliness affecting you?"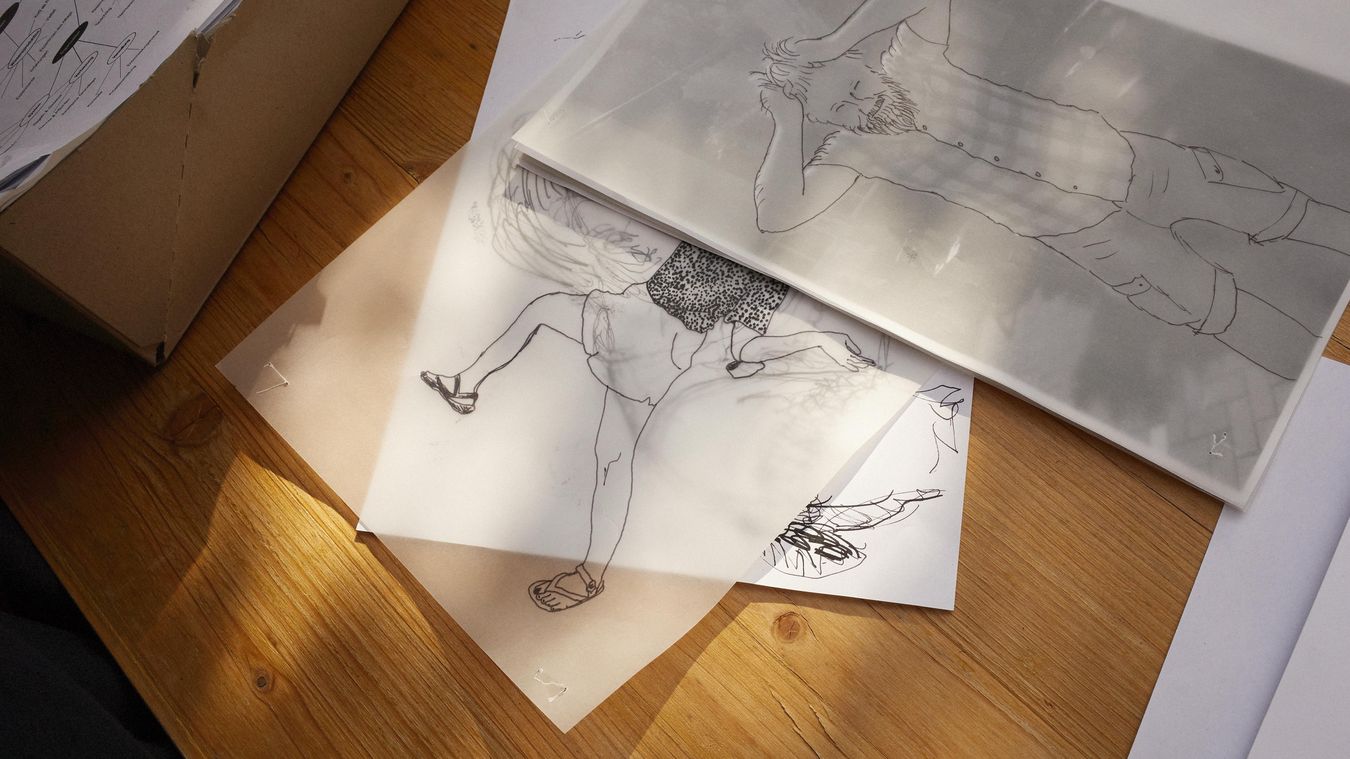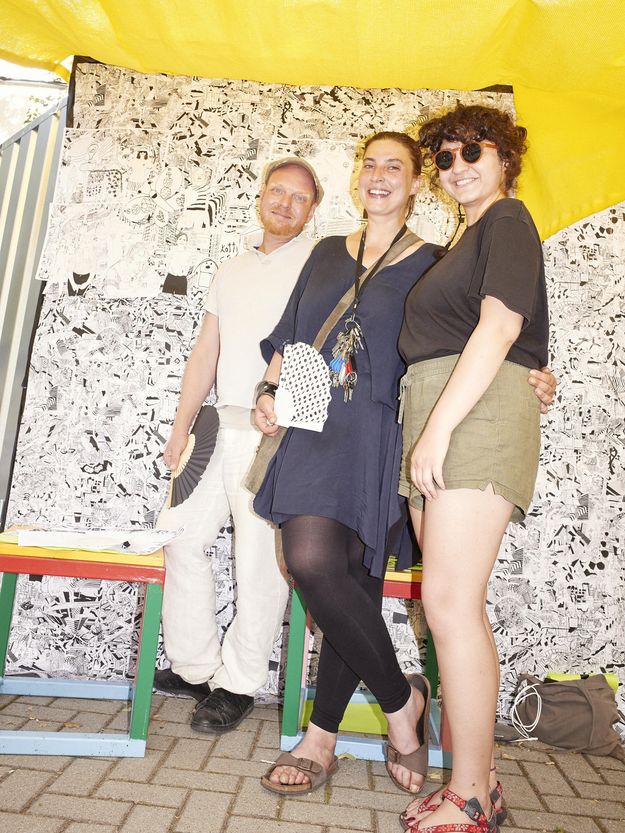 Workshop "Urban Dreams" with Kotti-Shop

What do we all need for a well-functioning social, spatial fabric? The afternoon is spent collecting concrete visions and feasible ideas for the future by drawing and playing experimental writing games. Together, the participants will put together a big city collage full of their pictures and texts.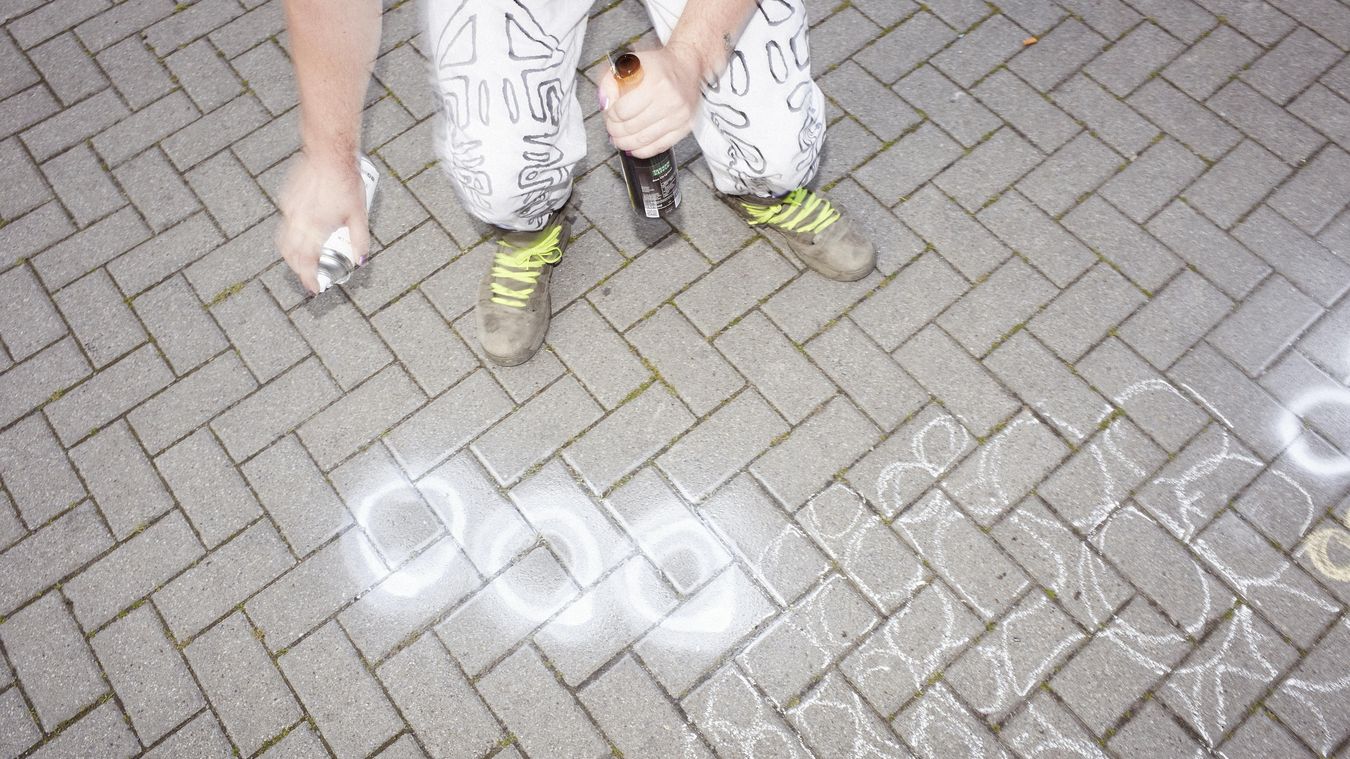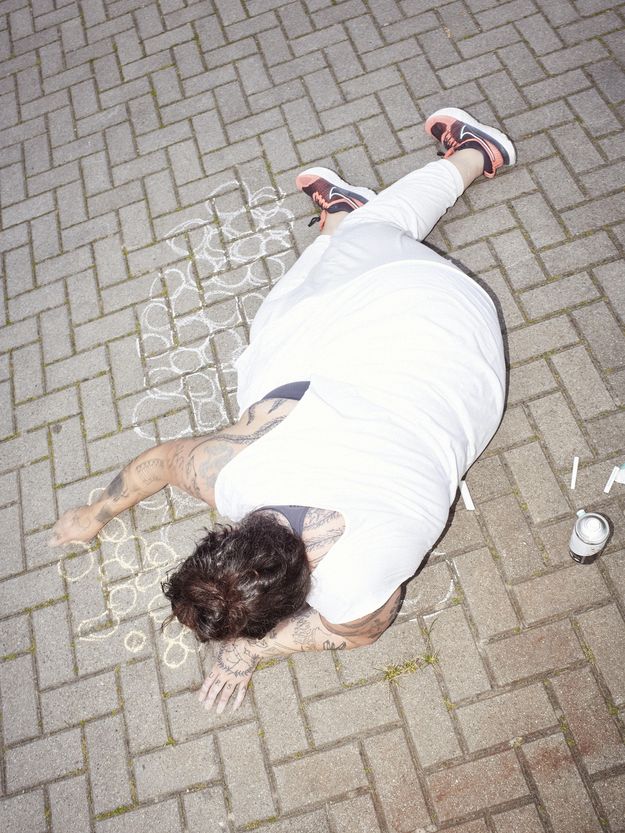 Performance "Charper nochy seeking the night"
with Liz Rosenfeld and Colin Self
Performance "Litte Lamp" with Hanne Lippard

In "Little Lamp", Lippard narrates short, intimate memories of forgotten feelings and experiences: journeys, movements, solitude and forms of contact.
"Nothing that ever was changes" –
with POLIGONAL – Office for Urban Communication
The themed evening is about queer spaces that have disappeared but never quite gone away. Vanished and banished spaces for queer urban culture have enduringly influenced the lives and political situation of LGBTQI*+ communities in Berlin, shaping individual and collective awareness of the city. "Nothing that ever was changes" sets out on the trail of these not always tangible places. Interspersed with artistic performance, people who know the scene will talk about the prospects for queer urban practice and about how things lost still make their presence felt.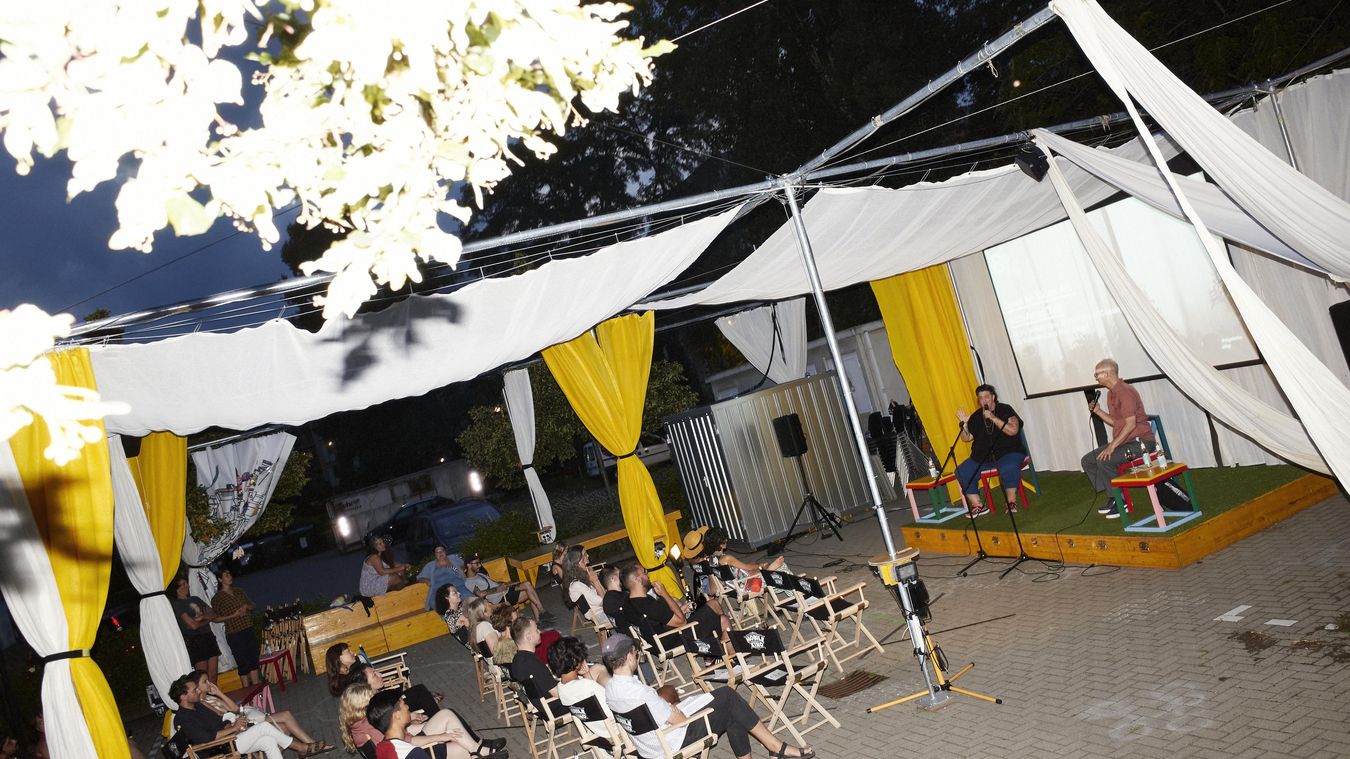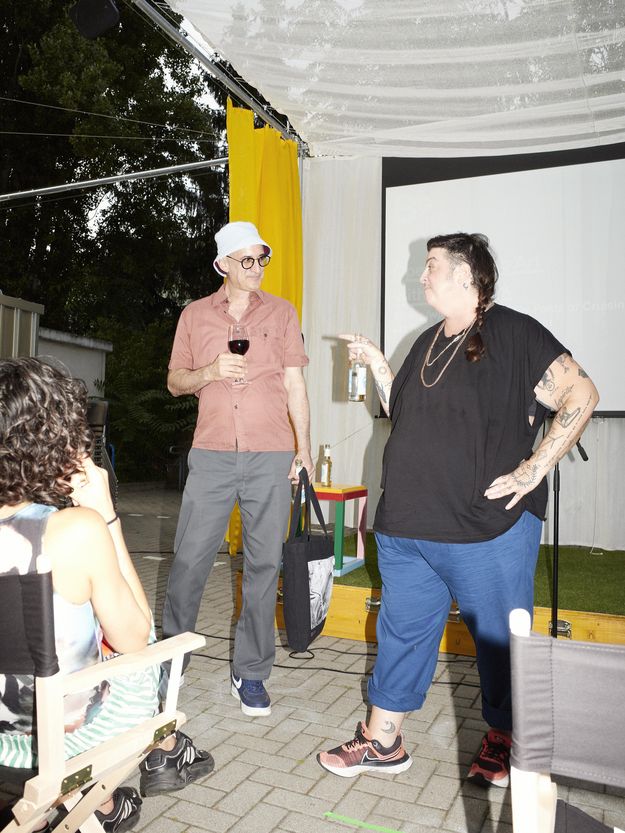 Artist Talk and Screening witj Liz Rosenfeld and Marc Siegel
Open Air Video Art
with Igor Vidor and Gustav Elgin, an event by the young friends of Berlinische Galerie @Jung & Artig
"Free parking" with Kunstwerkstatt Kreuzberg der Lebenshilfe e.V.
For many years now, we have been working with "Kunstwerkstatt Kreuzberg der Lebenshilfe e.V." and this partnership continued throughout the summer. Every Thursday the Kunstwerkstatt hosted inclusive workshops to make art together: free for everyone – except for cars!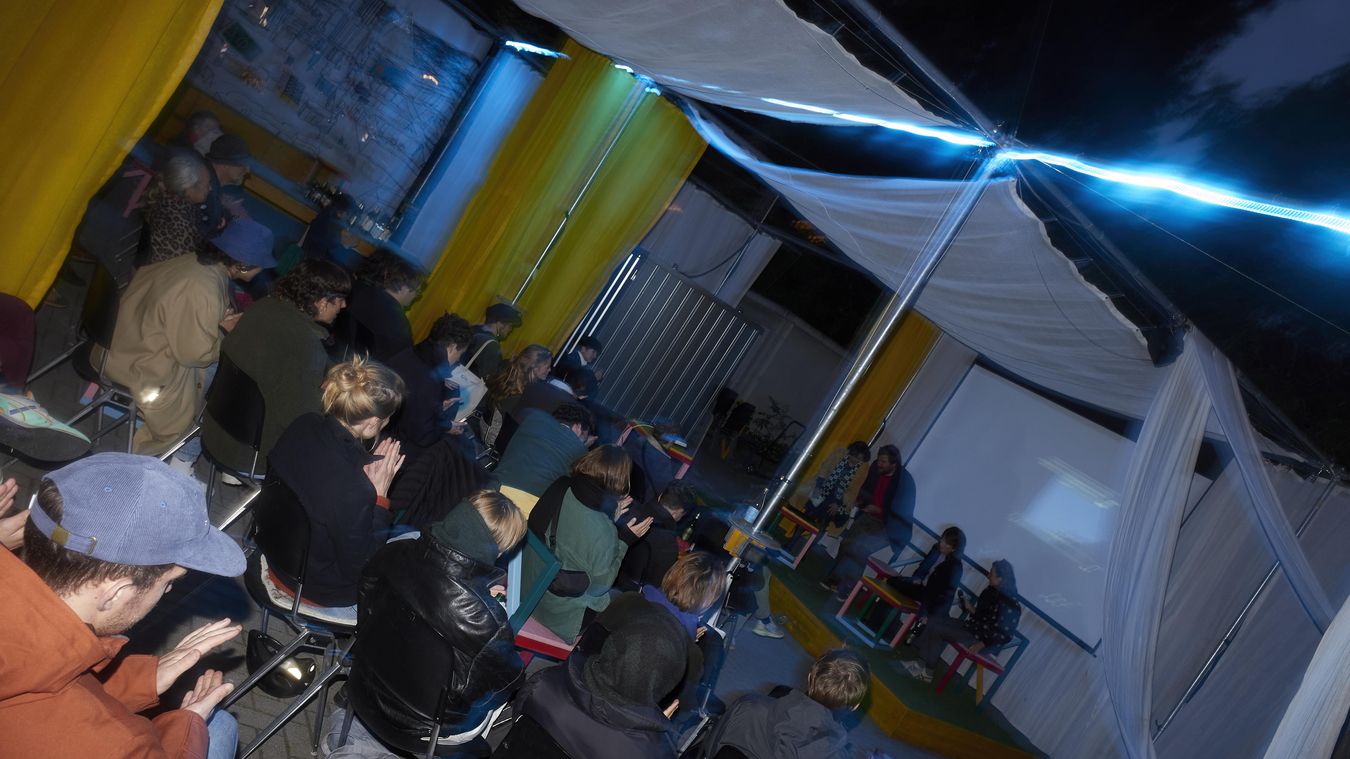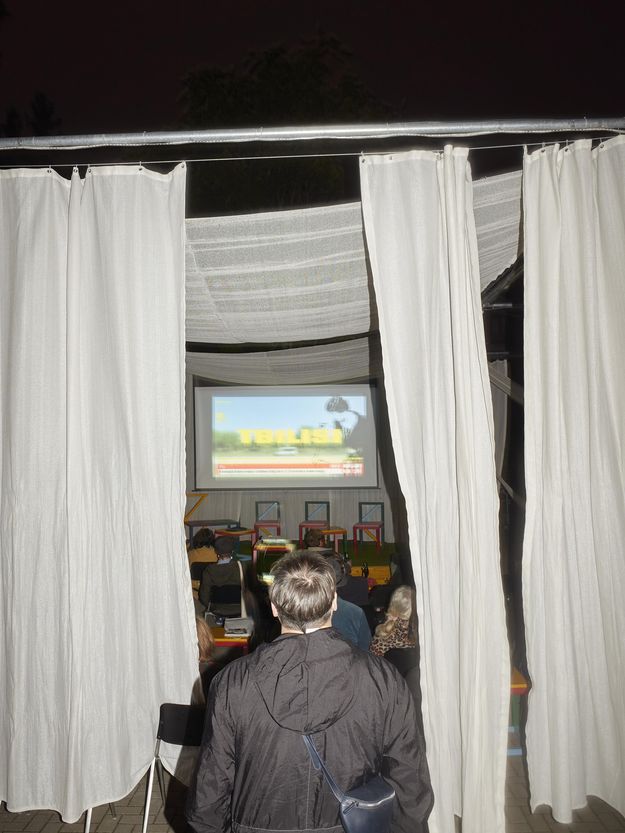 Screening with c/o now
We have come full circle. The last event on Park Platz is hosted by c/o now: premiere of the film "Sakhli Opisi: What do we have in Common?"