The pavilion – exhibition area and
space for collective action
The pavilion is created out of pre-fabricated components used to create shade in agriculture and horticulture. To allow for flexible assembly, dismantling and conversion, the materials chosen can be moved about and extended.
Art After Work
Jung & Artig, the young friends of the Berlinische Galerie, invited to an artist talk with the architects of c/o now and director Thomas Köhler. Afterwards there were drinks and music by Robot Girl.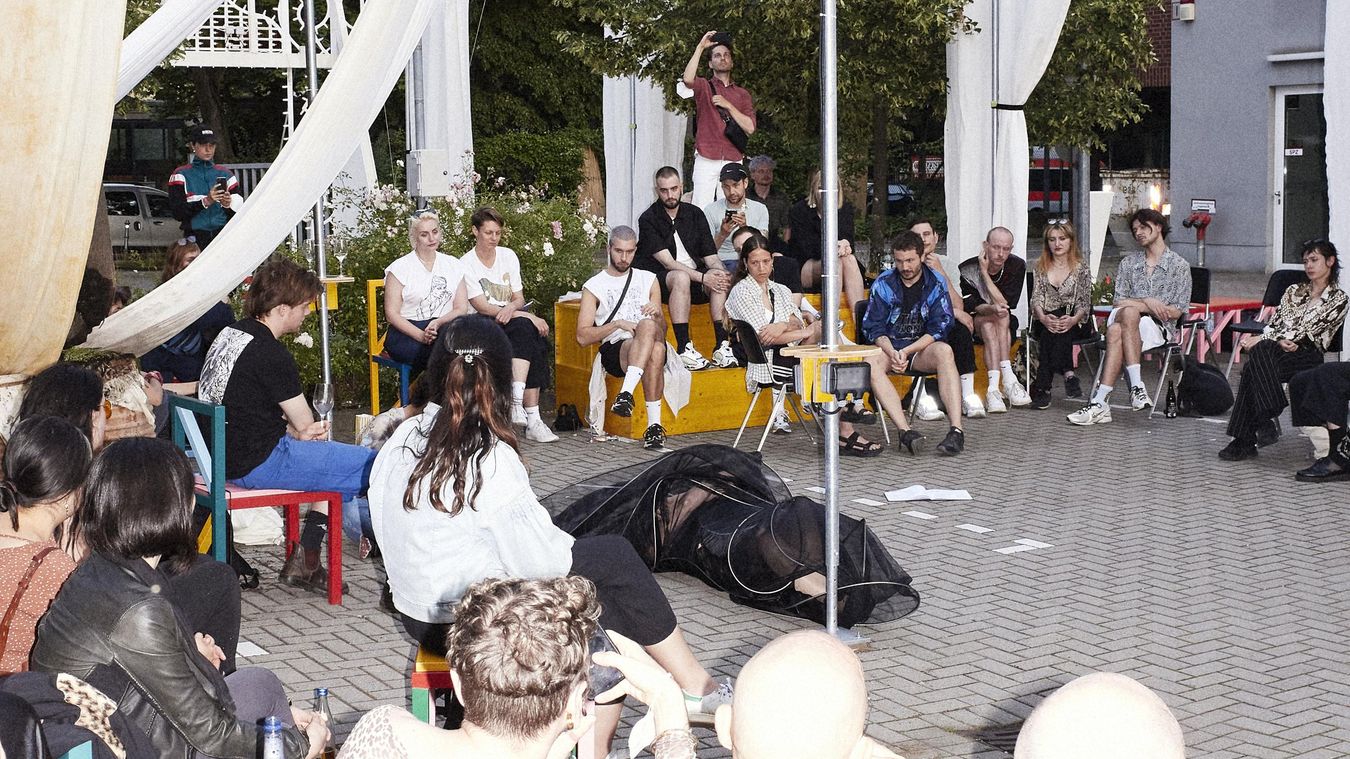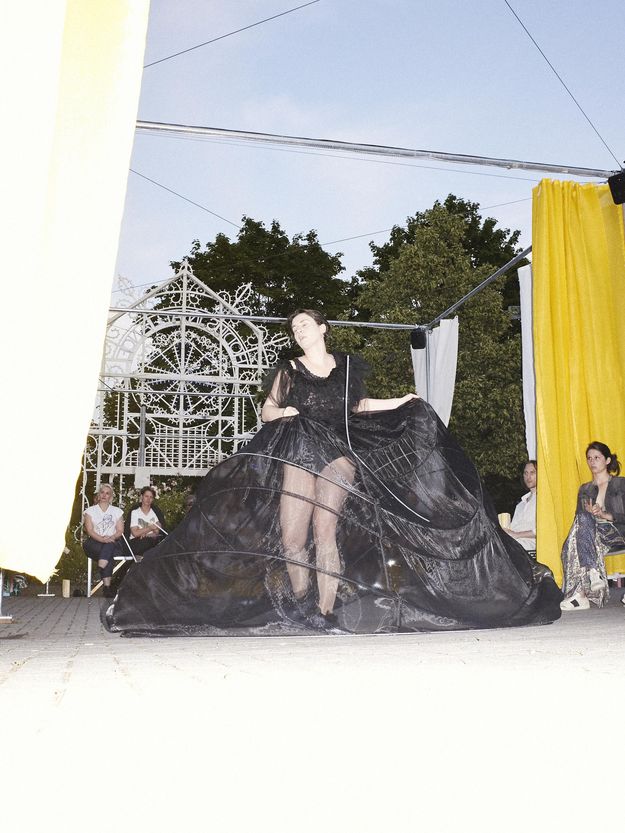 Performance "Agonal Respirations" with Ania Nowak
Intro-Video for the workshop "Future Archeology" with c/o now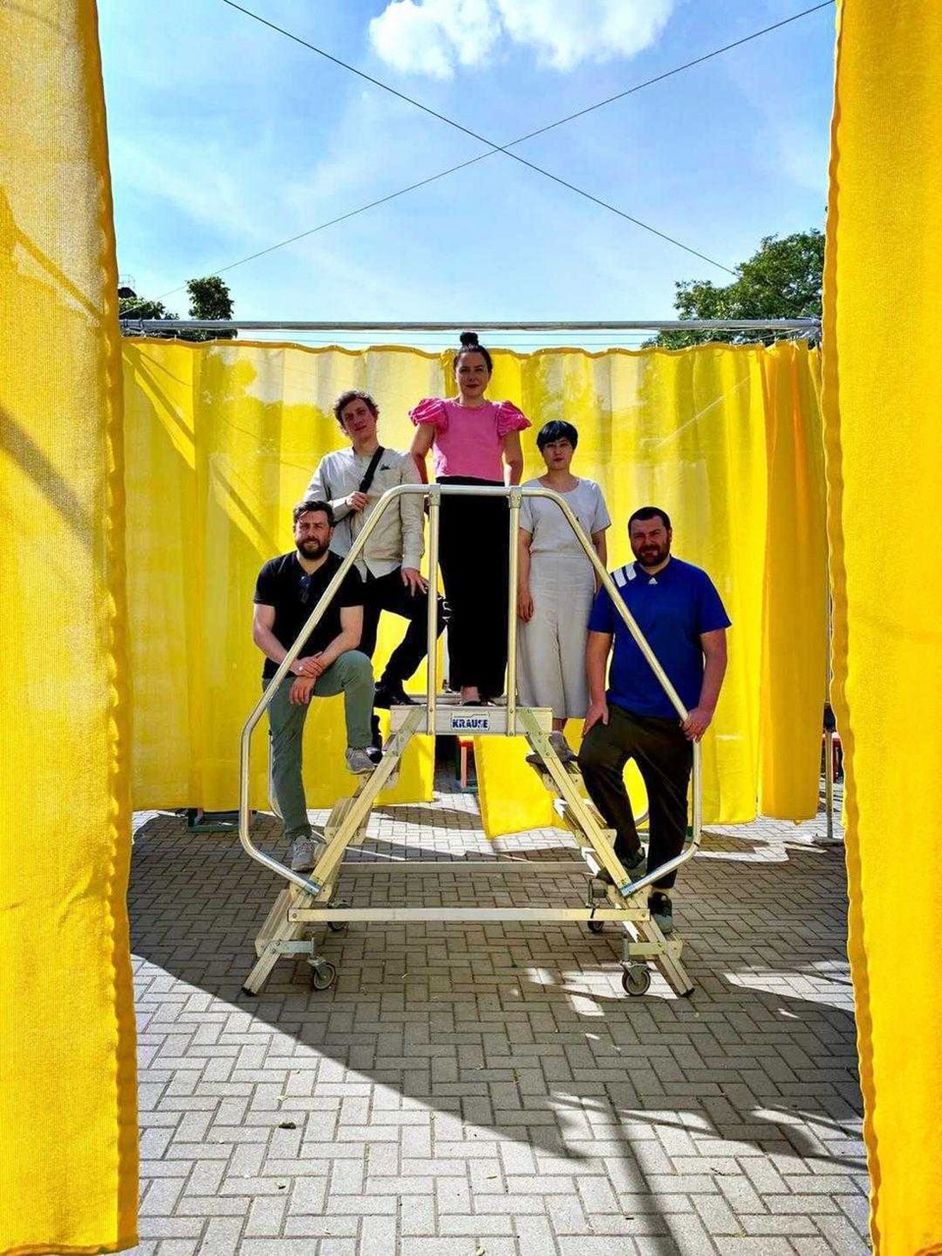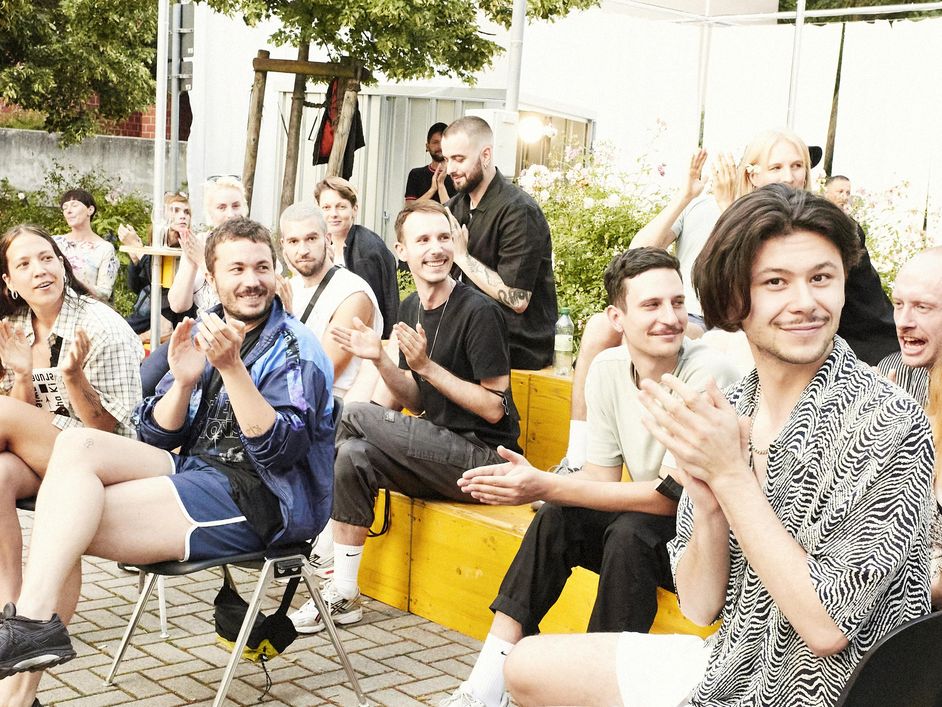 Presentation of the photo project "How is loneliness affecting you?"