Visitors with impaired mobility
The Berlinische Galerie is accessible to visitors with impaired mobility. The museum building itself, all the exhibition and event spaces, and Café Dix can be accessed without barriers in a wheelchair. The entrance to the museum is on ground level. You will find a power-assisted door in the glass façade about 5 meters to the right of the main door. The temporary exhibitions are displayed on the ground floor. The exhibition rooms on the upper floor can be reached by a lift that also accommodates wheelchairs. There is a disabled-access toilet by the cloakroom in the museum foyer. This door is opened by pressing a button.
Mobile seating and two folding wheelchairs can be borrowed free of charge from the cloakroom.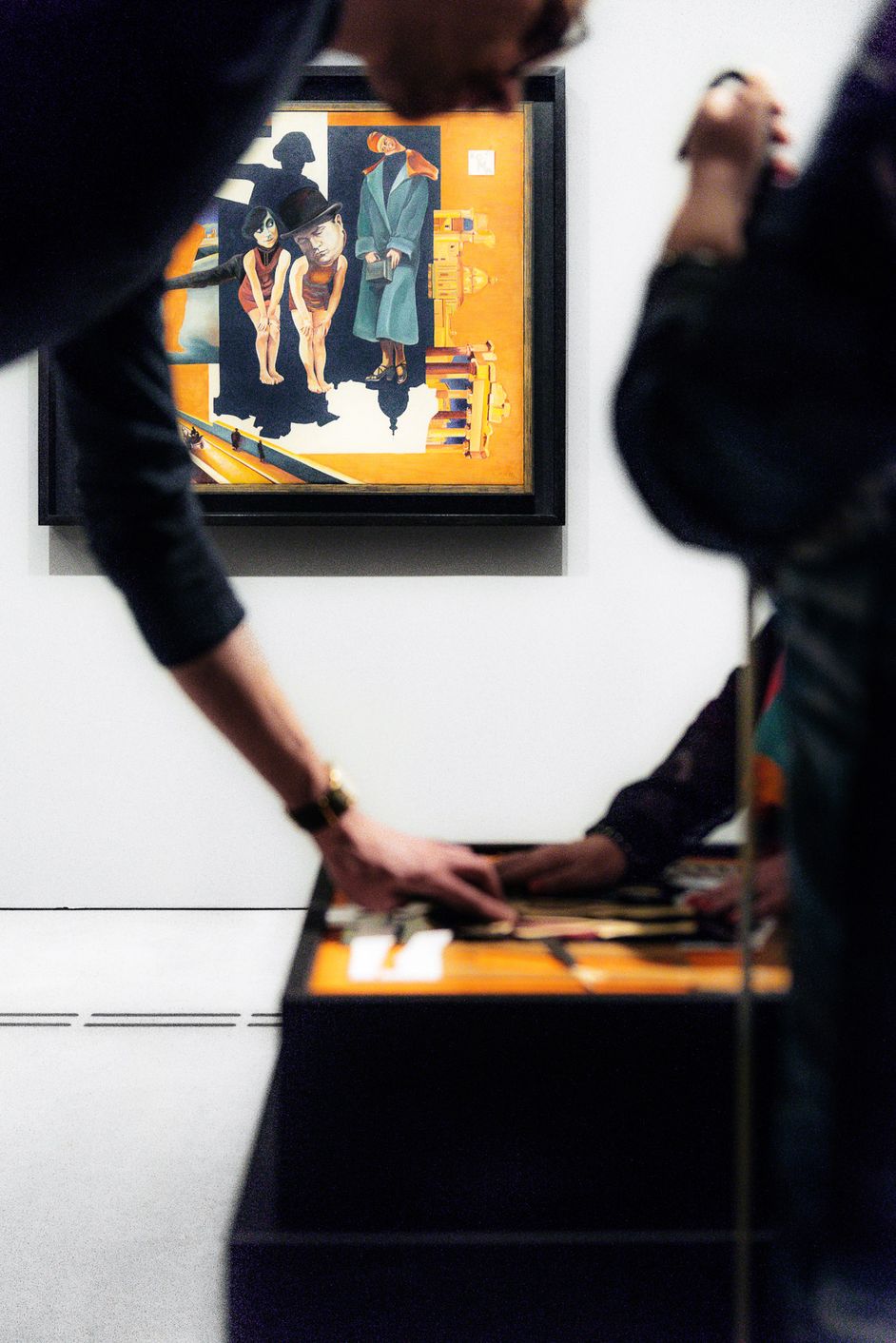 Visitors with impaired vision
A tactile floor guidance system provides orientation for visitors of little or no sight. It consists of double-strip line markings with attention fields for museum features such as the ticket counter, cloakroom, lift, toilets and permanent exhibition space on the upper floor. A tactile plan and can be borrowed at the ticket counter. We also offer an inclusive audioguide which includes audio contributions, exhibition texts and reproductions of 17 highlights from the collection. The guide is available as an app and can be downloaded free of charge from the App Store for Apple iOS or the Google Play Store for Android. The app automatically triggers audio pointers that help the blind and visually impaired to move around the exhibition independently. There is also a Web version of the app that you can open in your browser here .
Seven major works in the current selection from the permanent collection can be explored by touch. Touch models made of different materials like felt, textiles and wood convey a three-dimensional, material impression of the original.
Guided touch tours to both the permanent and temporary exhibitions take place regularly.
Guide dogs for the blind are allowed in the museum.
Offers in German Sign Language
There are regular art talks and guided tours taking place in German Sign Language (DGS). Speeches at exhibition openings are also translated into DGS.
Reduced ad­mission for visitors with severe dis­abilities
Inclusive education programme
The Berlinische Galerie offers regular education formats tailored to the various needs of visitors with disabilities. Upcoming events and detailed information can be found in our calendar.