Museum
for Modern Art,
Photography
and Architecture
Ours is an interdisciplinary collection that includes painting and sculpture, prints and drawings, photography and architecture, all dating from 1870 until the present day. This makes our museum fundamentally different from other exhibition venues in the German capital. Our job is to focus and stimulate.
We seek to portray Berlin's art history in new and surprising ways with room for every genre and style. This sometimes reveals unexpected threads in the fabric, and international networking by the art community is part of that weave. Berlin is a city of artists, and here you can sense it. We show the classics, but we also respond quickly to the latest trends in contemporary art. Our programme is undogmatic, thought-provoking and sometimes controversial – but then so is Berlin.
A Museum for Everyone
The Berlinische Galerie is a museum for everyone in the city, residents and guests alike. It was founded in 1975 as an association for art lovers with a strong sense of civic commitment, and in 1994 the State of Berlin took it on as a public museum. Because these are our roots, we see ourselves as a citizens' assembly, and we attach great importance to creating an inspiring experience for all our visitors, whatever knowledge or interests they bring with them. We compile a packed diary of events to accompany every themed exhibition and the Presentation from Our Collection. At the Berlinische Galerie you not only encounter art but can also join a conversation. The museum as an open space for seeing, discovering and communicating – that is our team ethos.
The Foundation
On 2 November 1994 the federal state of Berlin adopted its Museum Foundations Act (Museumsstiftungsgesetz), establishing the Berlinische Galerie as a public museum of modern art, photography and architecture with effect from 12 November 1994.
Our Building
In 2004 the Berlinische Galerie found a home in the Kreuzberg district – in a former glass warehouse that underwent a total conversion so we could move in.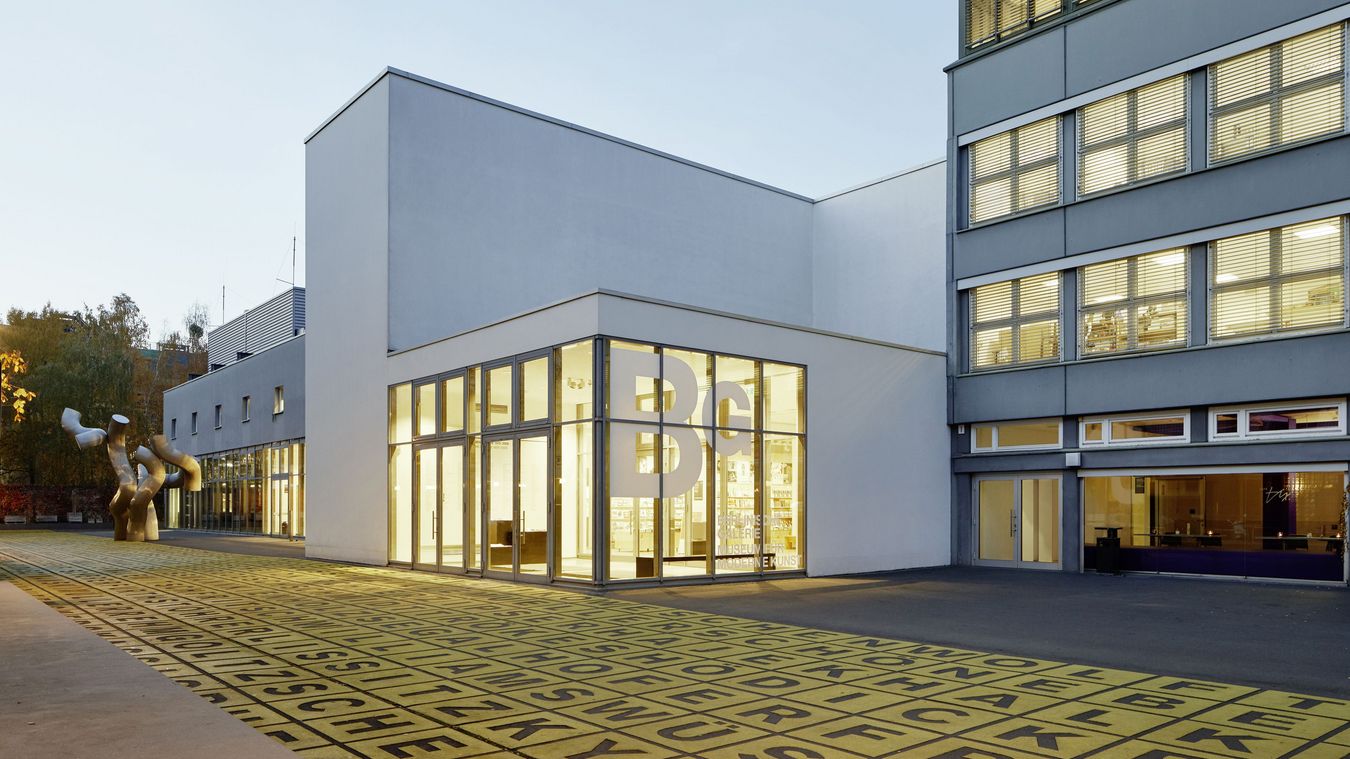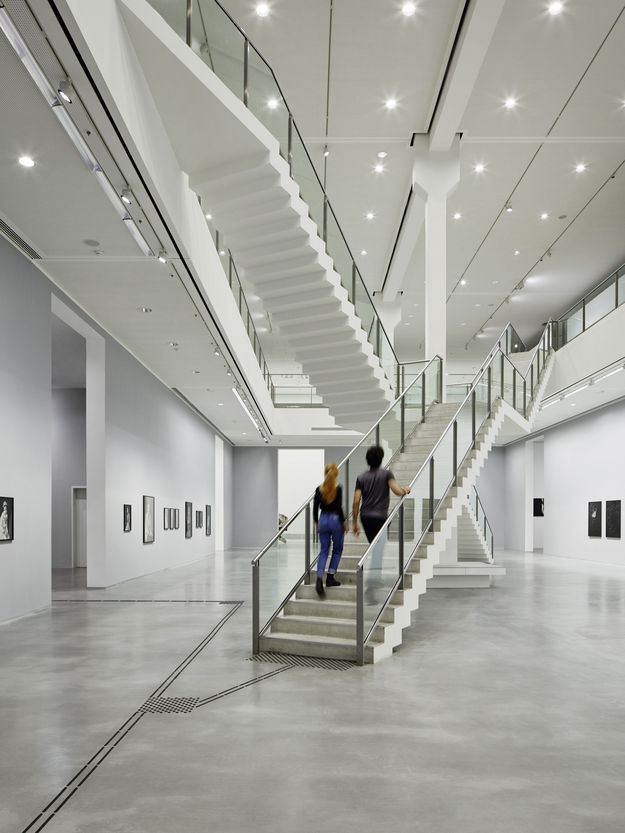 The 11-metre-high hall had been built close to the Berlin Wall during the 1960s. The Senate, at that time the government of West Berlin, used it to store window panes in case there was a blockade. This was at the height of the Cold War, and fortunately those days are long gone. Architect Jörg Fricke turned the industrial structure into a spacious, contemporary museum with nearly 4,000 square metres of exhibition space, a big events hall, workshops, underground depots, offices and a café.
For all the restructuring, the simple clarity of the glass warehouse was retained. The only nod to flamboyance are the cross-over staircases in the middle of the hall. These lead to an upper level inserted like a platform and anchored to the sides, where we now present works from our collection. The ground-floor spaces, which are 6 metres high, are earmarked for large installations and our temporary themed exhibitions. There is another distinctive feature to this building: hardly any of the inside walls are fixed. We frequently reconfigure the rooms to suit our various shows. That is why no two visits to the Berlinische Galerie will be the same.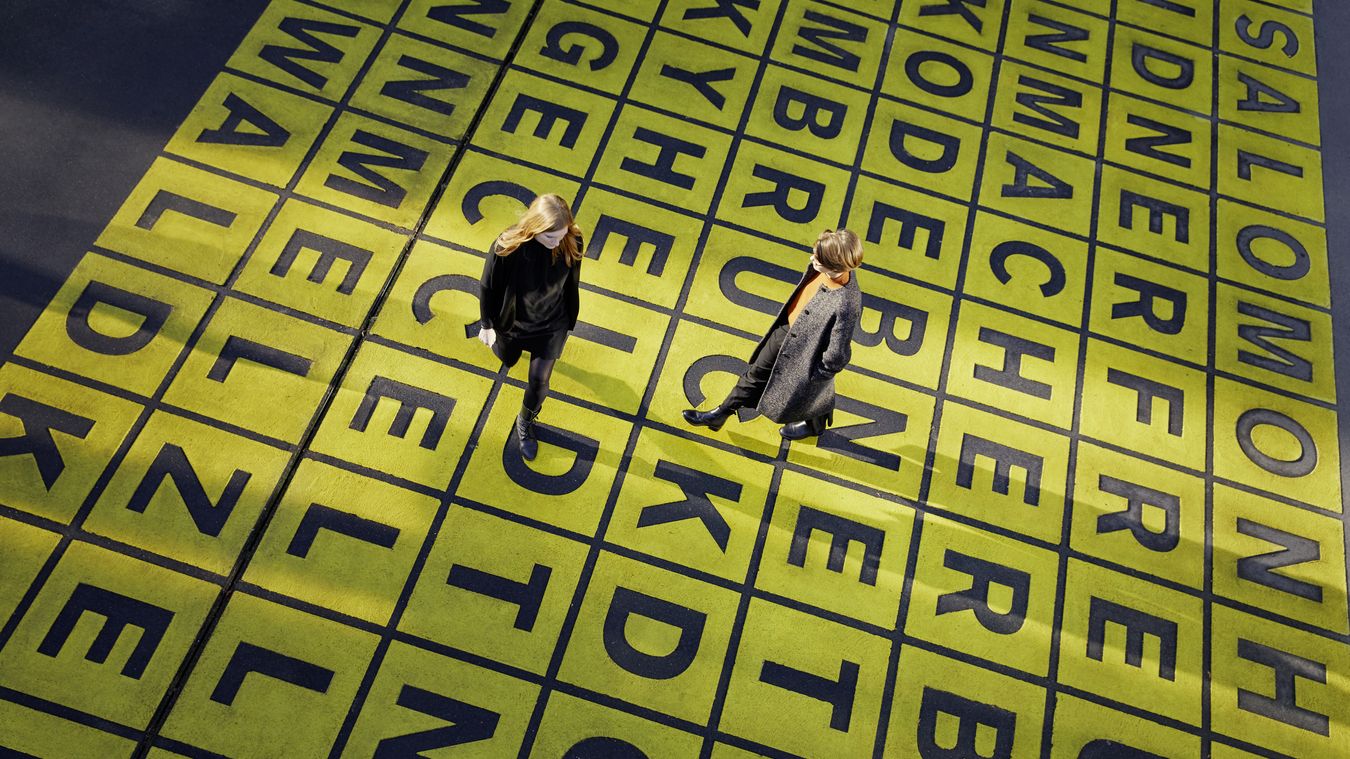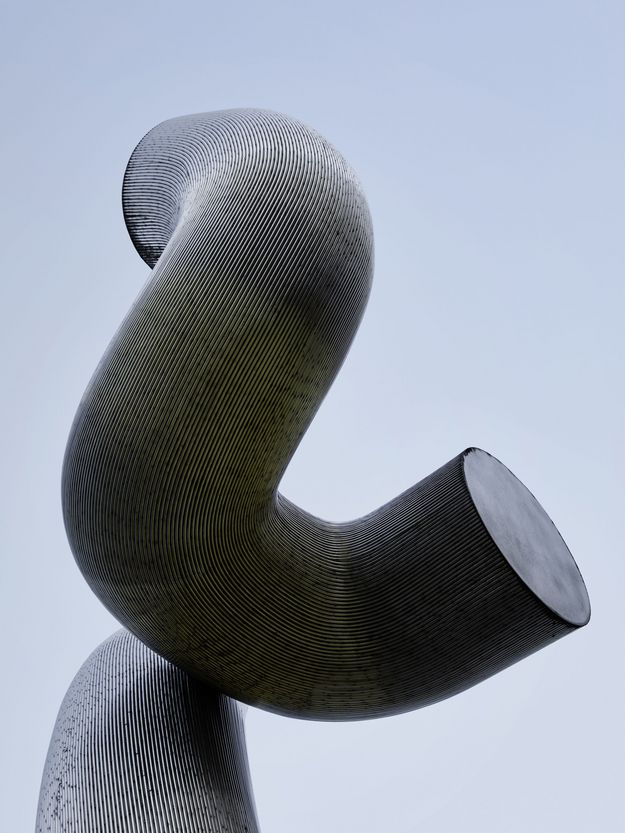 Outside the museum entrance is a rectangular area of letters making up 160 names of artists in our collection. This bright yellow forecourt designed by architects Kühn Malvezzi has long since become a trademark of the Berlinische Galerie. So has the big steel sculpture Dreiheit ["Threedom"] by the husband-and-wife team Brigitte and Martin Matschinsky-Denninghoff. It is now a favourite meeting-point both for our visitors and for the neighbourhood as a whole.
The inclusive museum
The Berlinische Galerie aims to be a museum for all its visitors. Everyone has their own personal interests and needs, and everyone has a right to see our exhibitions without hassle and, as far as possible, without having to rely on other people.
The Berlinische Galerie has made a lot of progress on its way to becoming an inclusive, barrier-free museum: At every exhibition opening, we provide German Sign Language interpretation for the speeches. In our permanent collection there is a tactile floor guidance system for the visually impaired. Our tactile models and our app tour with detailed descriptions of the highlights are also used by many sighted visitors, who appreciate this alternative route to art. At joint workshops and on joint tours we get people with and without disabilities talking – and not only about art.