Nina Canell's artistic practice does not revolve around the finished artwork; instead, it foregrounds process, synergy and entanglement.
For the Berlinische Galerie, she has conceived an experiential installation that considers the material vitality of calcite. Literally crumbling under our own weight, seven tonnes of shells speak up from the ground, causing a sensation remote from that of walking on a gallery floor. Yet, crushed calcite from marine molluscs is an essential ingredient in concrete, a major constituent of our built environment. Here, the biomineral forms that feed the construction industry break down over the course of the exhibition. Material stress gives way to a sounding, durational sculpture, inviting us to consider the ineffable number of broken bodies that hold us up.
This exhibition brings together several of Canell's sculptural works and a video created with long-term collaborator Robin Watkins. Considering the overlaps between minerals, animals, energies and technologies, "Tectonic Tender" reflects the artist's commitment to duration and circulation as fundamental sculptural tools.
Biography
Nina Canell was born in Växjö (Sweden) in 1979, studied in Dublin, and lives in Berlin.
Selected solo exhibitions include: S.M.A.K, Ghent; The Artist's Institute, New York (with Milford Graves); Moderna Museet, Stockholm; Arko Art Center, Seoul; Camden Arts Centre, London; Hamburger Bahnhof, Berlin (with Rolf Julius); and the Fridericianum, Kassel. Canell has participated in the Venice, Sydney, Lyon, Gwangju, and Liverpool biennials.
#NinaCanellBG
Artist publication
The exhibition is accompanied by a publication detailing fragments from the installation Muscle Memory, and includes an essay by writer Sally O'Reilly and a conversation between Canell and historian of science Giulia Rispoli.
Publication: May 2022
The exhibition is supported by the Hauptstadtkulturfonds.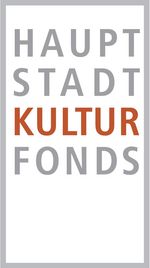 Cooperation- and media partners