Simon(e)
Jaikiriuma
Paetau
Mojana (2021)
Mojana (2021, 18 min., with Nadia Granados) is an associative re-interpretation of a Colombian myth. The film centers on the seductive, man-eating Mojana – a mermaid-monster that is both desired and punished. The film denounces the violence against this female mythical creature and raises it as a symbol of transfeminine resilience.
The artist
Simon(e) Jaikiriuma Paetau (*1986) is a German-Colombian artist whose practice shifts between film, performance, and media art. Their work focuses on the intersection of decolonial themes and queer cultures. Paetau studied at the Academy of Media Arts Cologne and at the International Film School (EICTV) in Cuba.
The Berlinische Galerie is exhibiting three works that have been created collaboratively since 2021. In these works, Paetau envisions utopias of resistance against heteronormative and (post)colonial structures.
IBB Video Space
You can also see video art on site at the museum: Since 2011 the IBB Video Space has been screening artists who work with time-based media.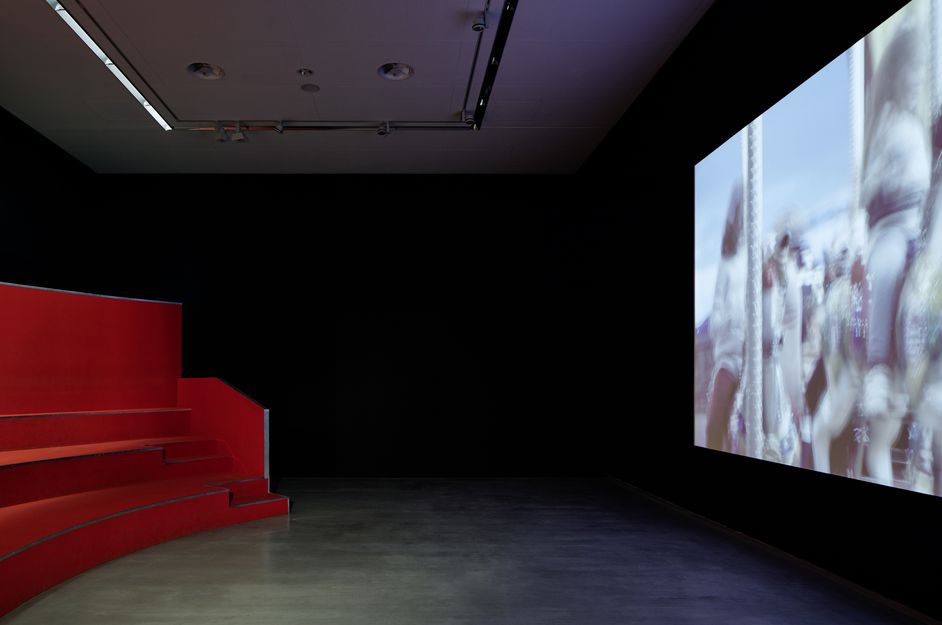 This project has been faciliated by