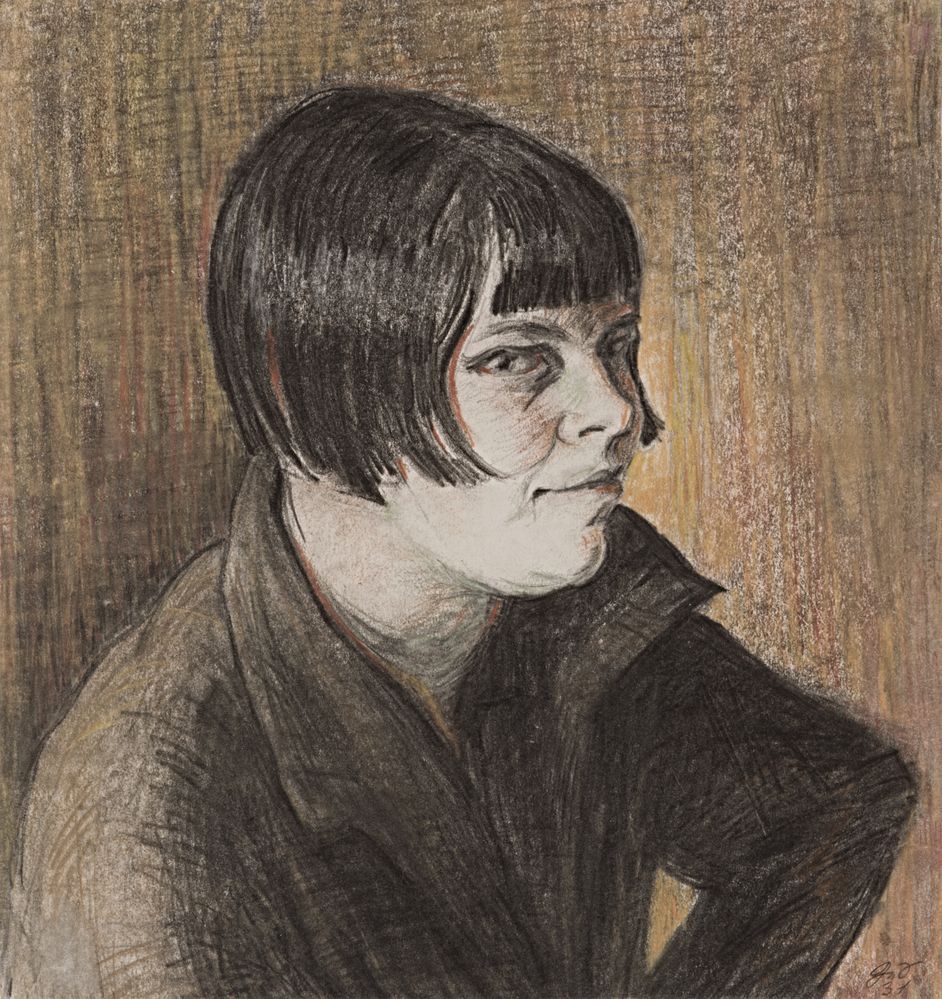 Gertrude Sandmann (1893–1981), who trained in Berlin and Munich, took private lessons from Käthe Kollwitz in the 1920s. She and the older artist remained lifelong friends. Unlike Kollwitz, however, Sandmann was less focused on social critique. A committed feminist, women were her favourite theme, as they were for her colleague Jeanne Mammen, who was about the same age.
Wippchen – Child of Berlin
1931
Drawing
Coloured pencil on paper
44 x 41 cm
Acquired with budgetary funding from Berlinische Galerie 2012
"I draw women who move naturally, who express what they feel, and I draw faces that are not masks or else are only masks I can see through."

Gertrude Sandmann
This young woman with a full face and bob is shown in three-quarter profile. Her self-assured posture and perky expression fill the frame. The folio is dominated by browns. Nothing distracts from the roguish smile of the plainly dressed sitter. Sandmann portrays an individual, but we also recognise a type: the Berlin street kid. Her nickname "Wippchen" means larking around.