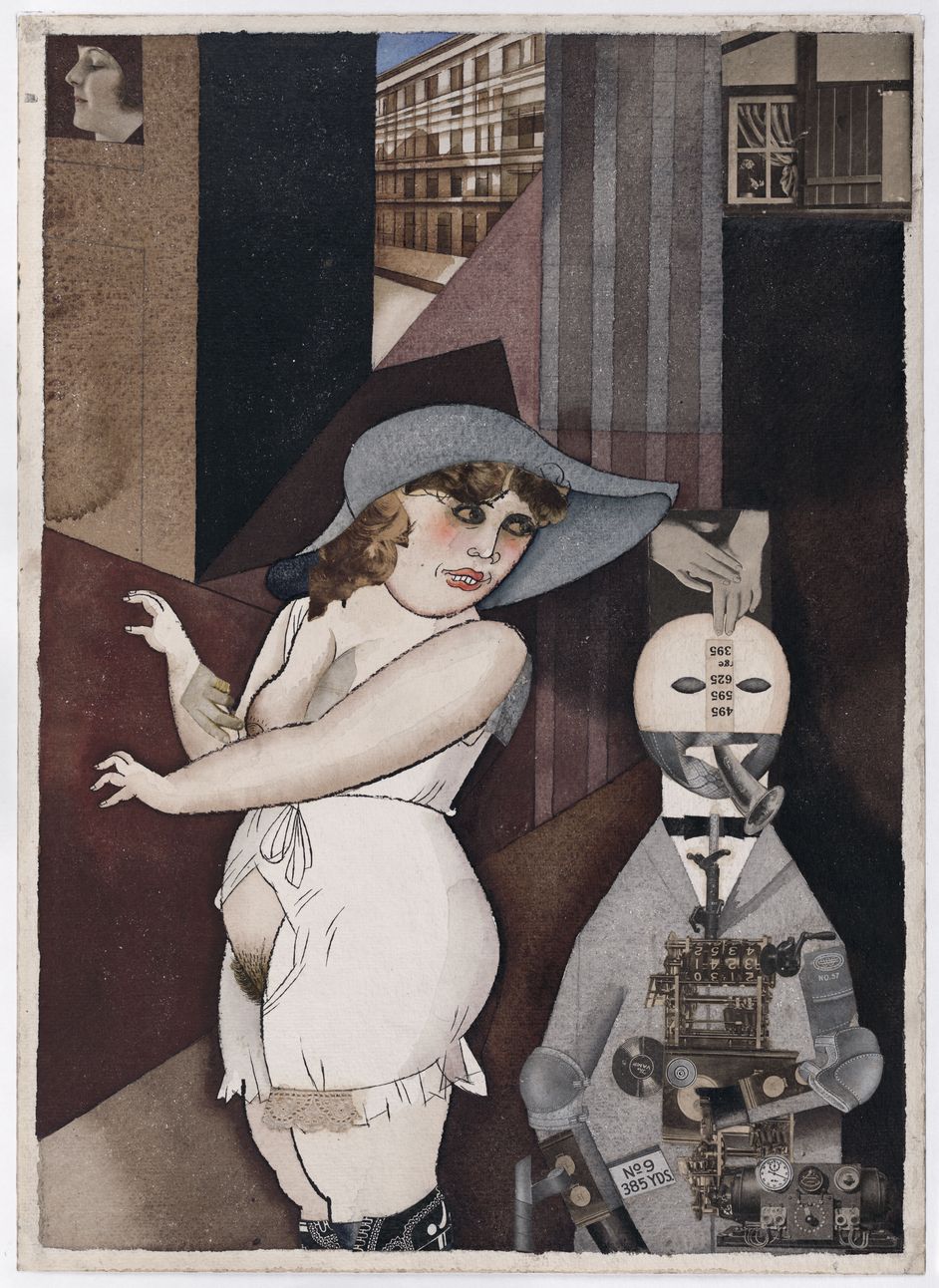 "Daum" is an anagram for "Maud", as George Grosz (1893–1959) called his girlfriend and future wife, Eva Peter. The excessively long, tongue-in-cheek title of this work refers to the wedding of this evidently ill-matched couple. Scantily clad, Daum stands next to George, an automaton pieced together from body and machine parts. He displays no interest whatsoever in the seductive charms of his bride.
Vivacious sensuality versus cool, robotic functionality – the antithesis is reinforced by the use of different techniques: the soft, rounded forms of the young woman are depicted quite traditionally in ink and watercolour. The bridegroom, by contrast, has been assembled from photographs in newspapers and magazines.
Grosz included the black-and-white reproduction of this "metamechanical construction" in his portfolio "With Brush and Scissors: 7 Materialisations" published by Malik in 1922, a compilation of his own Dada works from the period 1919 to 1922.
"Daum" marries her pedantic automaton "George" in May 1920,
John Heartfield is very glad of it.
1920
Collage
Watercolour, pencil, pen-and-ink and collage on watercolour board
Erworben aus Mitteln der Stiftung DKLB, Berlin 1995