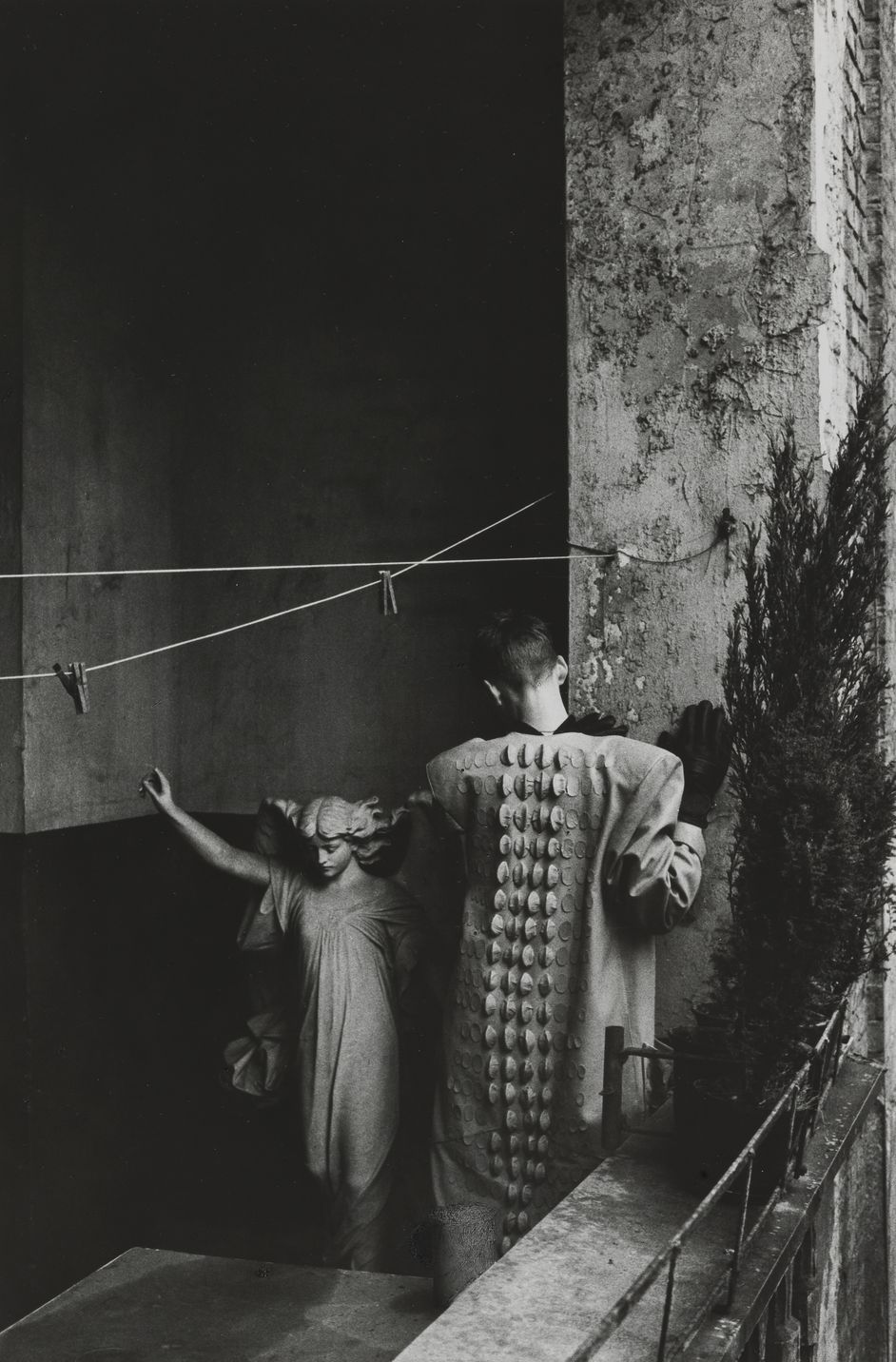 Sibylle Bergemann (1941–2010) was one of the most successful photographers in the GDR. She primarily made her name with fashion shots for a popular women's magazine that also happened to go by the name of "Sibylle".
Bergemann was never interested in glamorous fashion poses or unrealistic ideals of female beauty. She simply but strikingly showed women wearing clothes – in ordinary places, by grey walls and run-down industrial buildings, at the vegetable market or at the beach. Bergemann's models are not dolls but individual personalities, often with a touch of dreamy melancholy.
There is wistfulness here too – not only because of the graveyard angel of stone standing next to the model. The crumbling plaster and the empty washing line on the balcony suggest the end of time, and the leather cloak of scales seen from behind lends the scene a surreal tone. The sculpture and the model are both creatures from another world.
Frieda, Allerleihrauh, 1988
Costume: Angelika Kroker
1988
Photography
Silver gelatin paper
33,4 x 22 cm
Acquired with funds from the Federal Ministry of the Interior, Bonn 1991