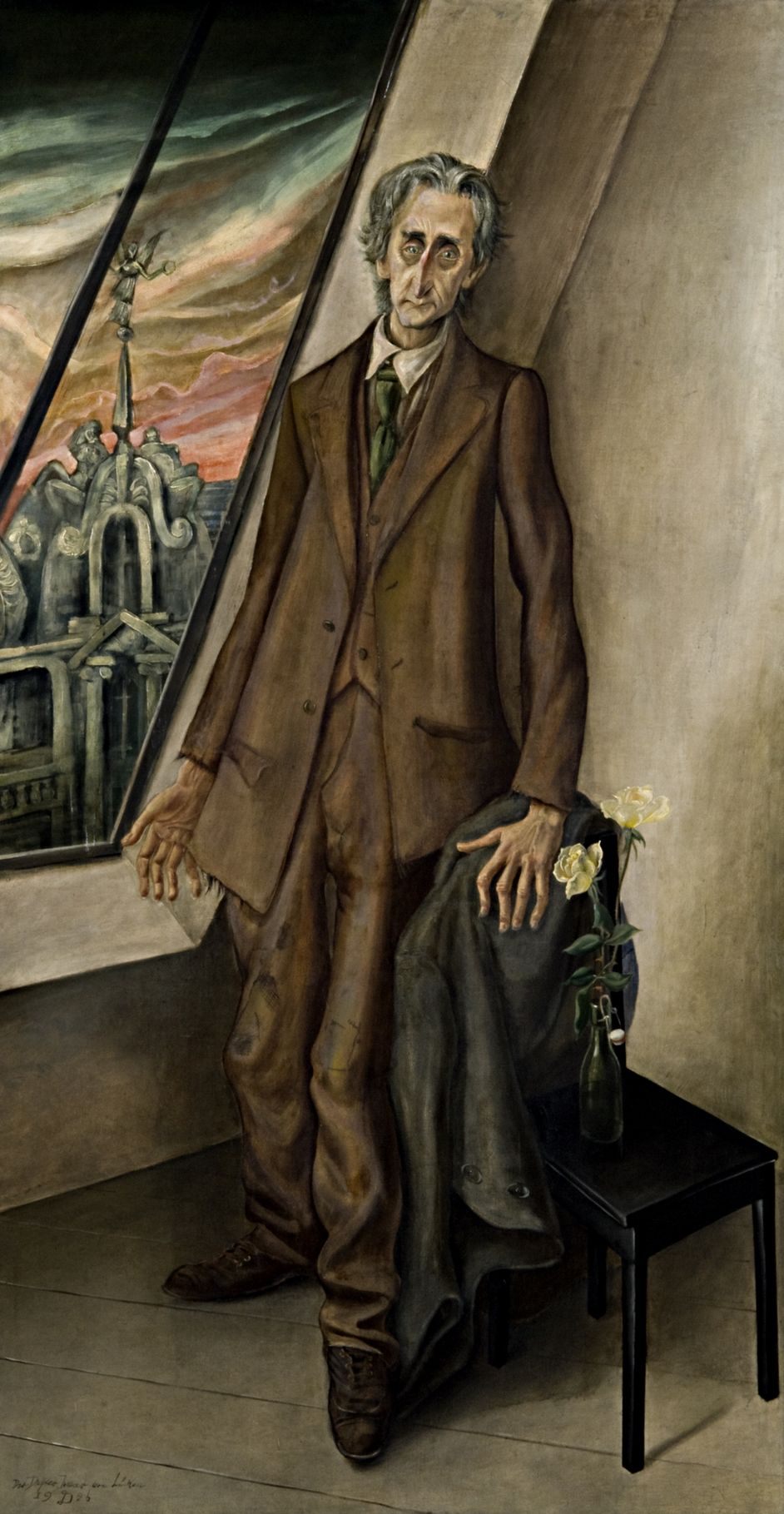 Otto Dix (1891–1969) met the poet Iwar von Lücken, a baron from the German Baltic, at a Dada event in Dresden. At the Romanisches Café, the hub of the bohemian network in Berlin, he encountered the unsuccessful bard again.
Dix painted the poet in the style of New Objectivity, presenting him as a kindly anti-hero: Lücken stands at the window of a bare attic in a baggy, threadbare suit. He looks weary and forlorn in this sparse setting of insipid browns and greys. Outside, meanwhile, the evening sky glows in bright colours.
The painter portrays the writer as a thwarted idealist – here everyday poverty, there the riches of a poetic mind. This antithesis is echoed with symbolic poignancy by pale yellow roses in a beer bottle. The large format references the traditional portrayal of aristocrats, identifying the poet for all his material woes as a tragically noble individual.
The Poet Iwar von Lücken
1926
Oil and tempera on canvas
226 x 120 cm
Acquired with funds from the Foundation DKLB, the Federal Home Office and the Museum Fund of the Senator for Cultural Affairs Berlin, 1988.