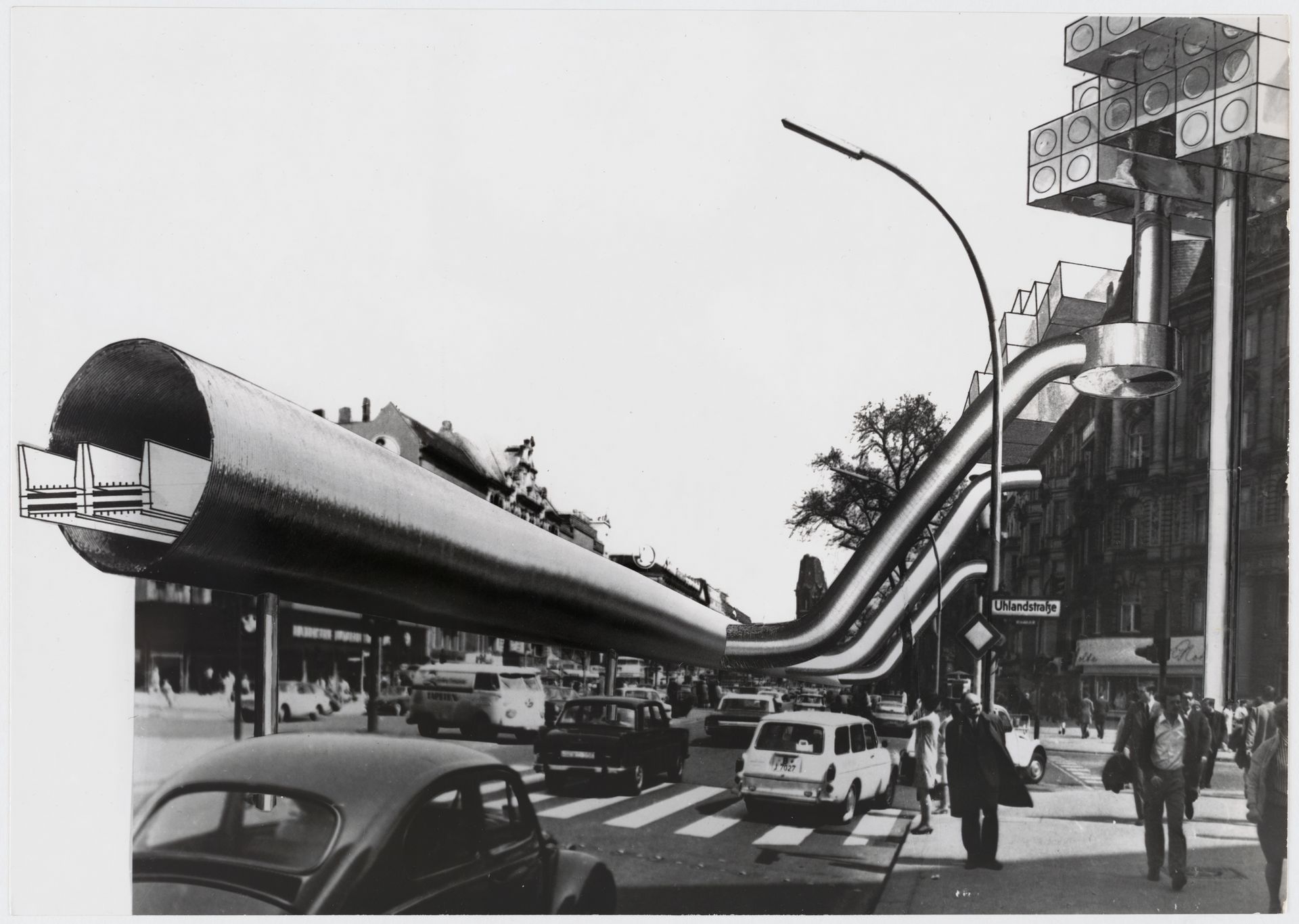 For over forty years West Berlin was on the front line in the conflict between East and West. The reconstruction of the war-ravaged city was inextricably linked with ideological tensions between the United States and the Soviet Union. In competition with urban development in East Berlin, which was now the capital of the GDR and pursuing socialist principles, planners in the west of the city drew up blueprints for new habitats more in keeping with a modern society in the Western mould.
Key specimens of architectural practice in West Berlin from this period are collected and preserved by the Berlinische Galerie. Particular attention is paid to discarded blueprints and utopias, as these often provide uncompromising evidence of thoughts and dreams current at the time of their genesis. The digital publication of selected drawings, plans and photographs is intended to revive their memory and makes these ideas and artefacts available for the first time to a broader audience with a view to their critical revaluation.
On 1 January 2017, thanks to generous support from the Federal Ministry for Education and Research, a 26-month project was launched at the Berlinische Galerie to catalogue and digitise some 4,500 selected folios from about 800 construction projects, and the products will ultimately be made available online. They illustrate how styles and visualisations in architecture evolved in the second half of the 20th century. Moreover, they will be a meaningful addition to the museum's holdings on East Berlin architecture and urban development, which are already online. An international conference on architectural visions is likewise in the pipeline and will be organised together with the Technische Universität Berlin during the course of the project. The aim is to bridge the gap between university and museum, theory and practice, research and exhibition.