| | |
| --- | --- |
| District | Prenzlauer Berg |
| Construction dates | 1983–1986 |
| Apartments | 1.336 |
| Listed building | yes |
About the project
The specific new concept for the urban design and architecture of the grounds was preceded by the design for the planned monument to Ernst Thälmann
Architects & planning partners
General direction: Ehrhardt Gisske, Eugen Schröder. General planning: Helmut Stingl. Urban planning: Eugen Schröder, Helmut Stingl, Marianne Battke, Dietrich Kabisch, Dorothea Krause. WBS 70 apartment buildings: Dietrich Kabisch, Gerfried Mantey, Ulrich Weigert. High-rises: Manfred Zumpe, U. Pommeranz. Community facilities: Gerfried Mantey, Hartmut Pautsch. Schwimmhalle: Karl-Ernst Swora, Gunther Derdau. Landscape architects: Hubert Matthes, Erhard Stefke, Hans-Georg Büchner, Eberhard Horn, and Gottfried Funeck of the Office of Urban Planning and the City Parks Department
"Through the expansive grounds with flowers appropriate to the season, roses and rhododendrons, the paths lead to numerous playgrounds, to the house of culture with a theater under its roof, to the café, indoor swimming pool, and the large Zeiss Planetarium. Groups of trees alternate with terraced meadows. Seating furniture of diverse design encourages people to linger."

Fritz Steinwasser, Park- und Grünanlagen in Berlin (Berlin: Berlin-Information, 1987).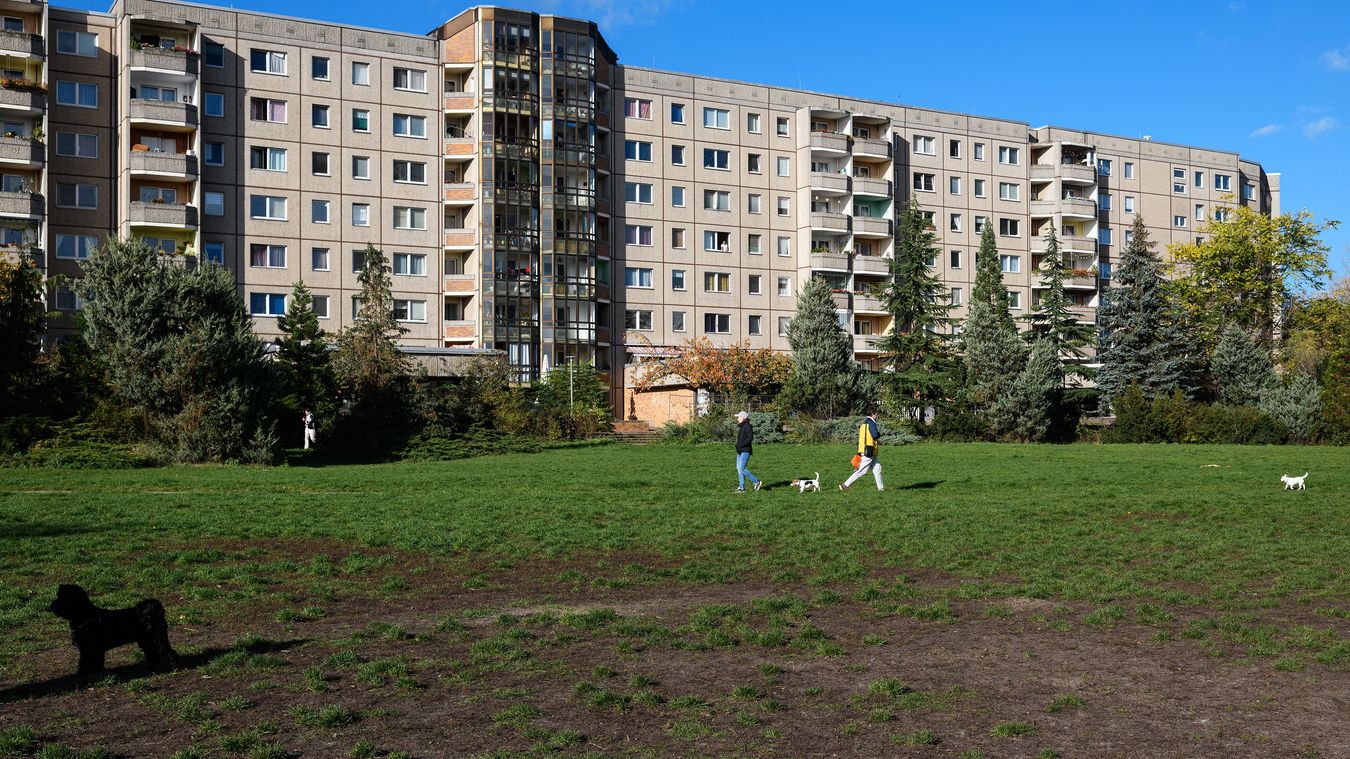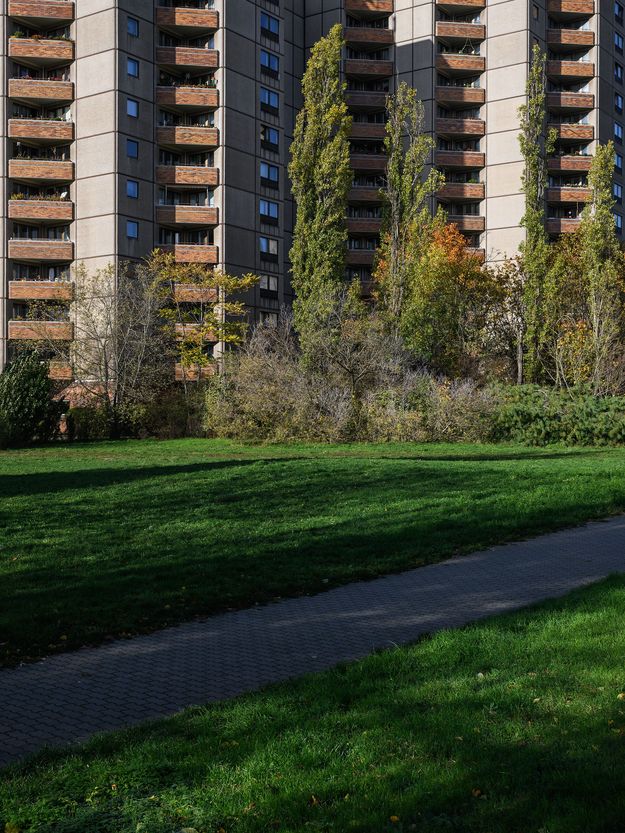 "An urban planning concept became a reality very much in the spirit of Ernst Thälmann, who declared as early as 1919 that the housing problem can only be overcome by building all apartments in a way that all modern advancements benefit not just a small minority but the general public."

Adalbert Behr in Ehrhardt Gisske, ed., Bauen in Berlin, 1973 bis 1987 (Berlin, 1987).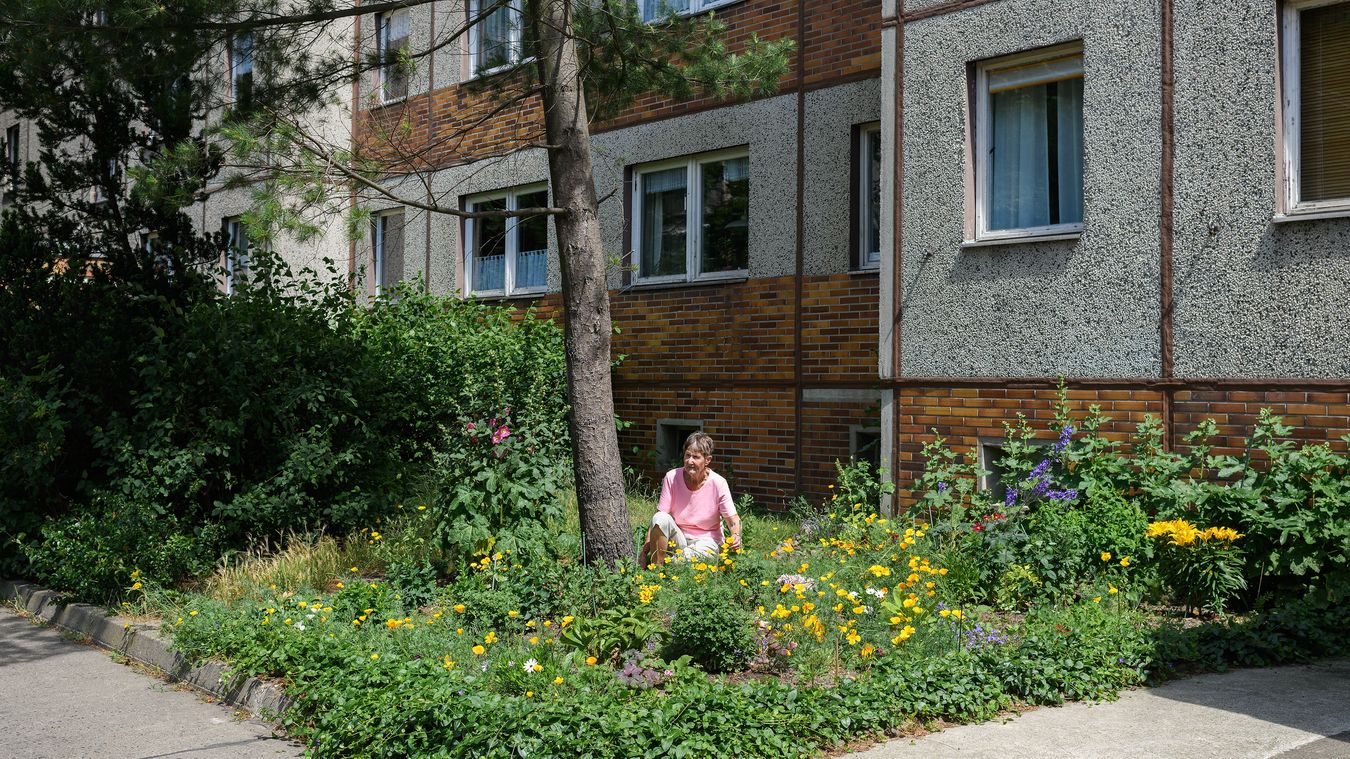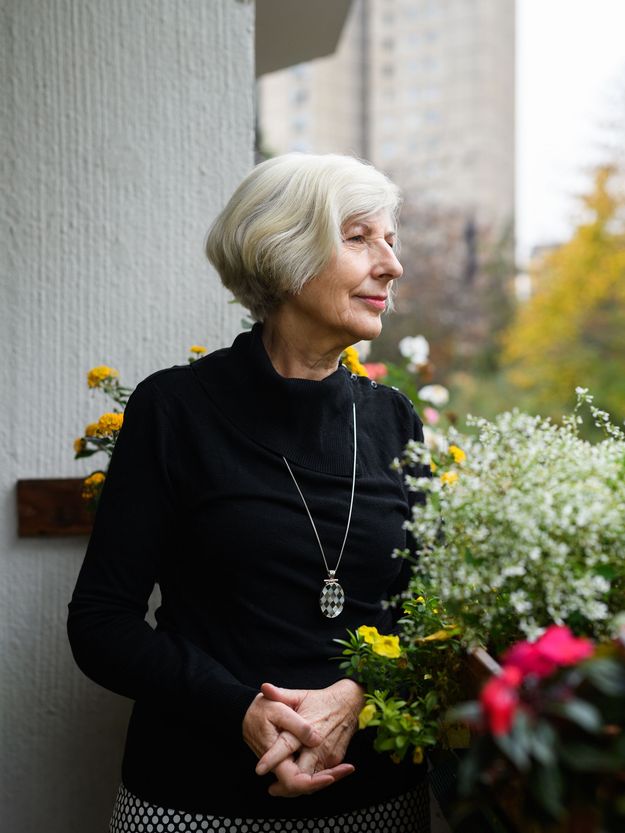 "Since its opening, the Ernst-Thälmann-Park has been regarded as one of the social centers, and not just for this district of the city. Its residents take responsibility for maintaining and designing the grounds themselves, just as the Pioneer clubs of the surrounding schools have taken over, for example, tending to the flowers."

Fritz Steinwasser, Park- und Grünanlagen in Berlin. Berlin-Information. (Berlin 1987).