At the end of the Second World War, broad swathes of Europe lay in ruins. Millions of people had been killed or uprooted by the violent Nazi regime and the war. "Ground zero" in 1945 marked a new beginning for Germany's traumatised post-war society, riddled with uncertainty and disorientation.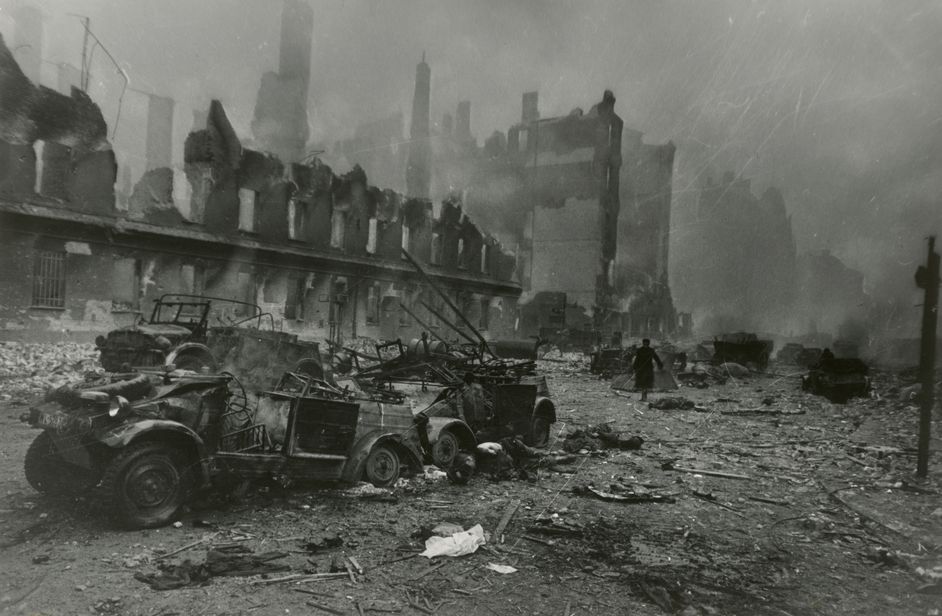 The Russian photographer Georgi Petrusov arrived in Berlin with the Red Army. His dramatic images record the last skirmishes in the German capital and the devastating destruction. Other photographers such as Robert Capa also produced landscapes of Berlin amid the ruins, illustrating the nightmarish situation and the daily fight for survival faced by the city's inhabitants.
Equally moving depictions of death, grief and hopelessness – at times symbolically encoded – were created by painters and sculptors such as Jeanne Mammen, Gertrude Sandmann and Werner Heldt. But some of their works signal the hopeful release into a new, free society. There is a very personal touch to these pictures and sculptures. For artists forced to work in secret before 1945, the demise of National Socialism brought an eagerly awaited end to the isolation. At last art could unfold in liberty again. Works produced under clandestine conditions could now be shown in public.
Soon, however, art became a tribune for political conflict between the victorious Allied powers who carved up Berlin between them. Socialist Realism took hold in the East under the influence of the Soviet Union. The "free West" staked its hand on Abstract Expressionism and Art Informel, the non-representational styles already established in France and the United States.