By 1950 art was embroiled in the Cold War. Under Soviet pressure, Socialist Realism prevailed in the German Democratic Republic (GDR) and the other countries of the Eastern bloc. In Western Europe and the United States, meanwhile, abstraction was celebrated as the "language of liberty", not least in the Federal Republic of Germany, and most of all in West Berlin.
As an "island city" surrounded by the GDR, West Berlin played a key part in the emergence of non-representational movements. This art was not intended to depict anything, nor to tell a story, nor to follow any rules at all about what things should look like. The focus was on colours, shapes and processes. Painters Hann Trier and Fred Thieler were major exponents of this art, which took its cue from Art Informel and Abstract Expressionism. Thieler in particular experimented with a wide range of techniques, for example by gluing paper into a collage, then partially tearing it apart again as décollage. Or by dripping or tipping paint onto the canvas rather than applying it with a brush, like the US artist Jackson Pollock was doing in his Drip Paintings. In the East, making a theme of the creative act itself was rejected as "bourgeois formalism".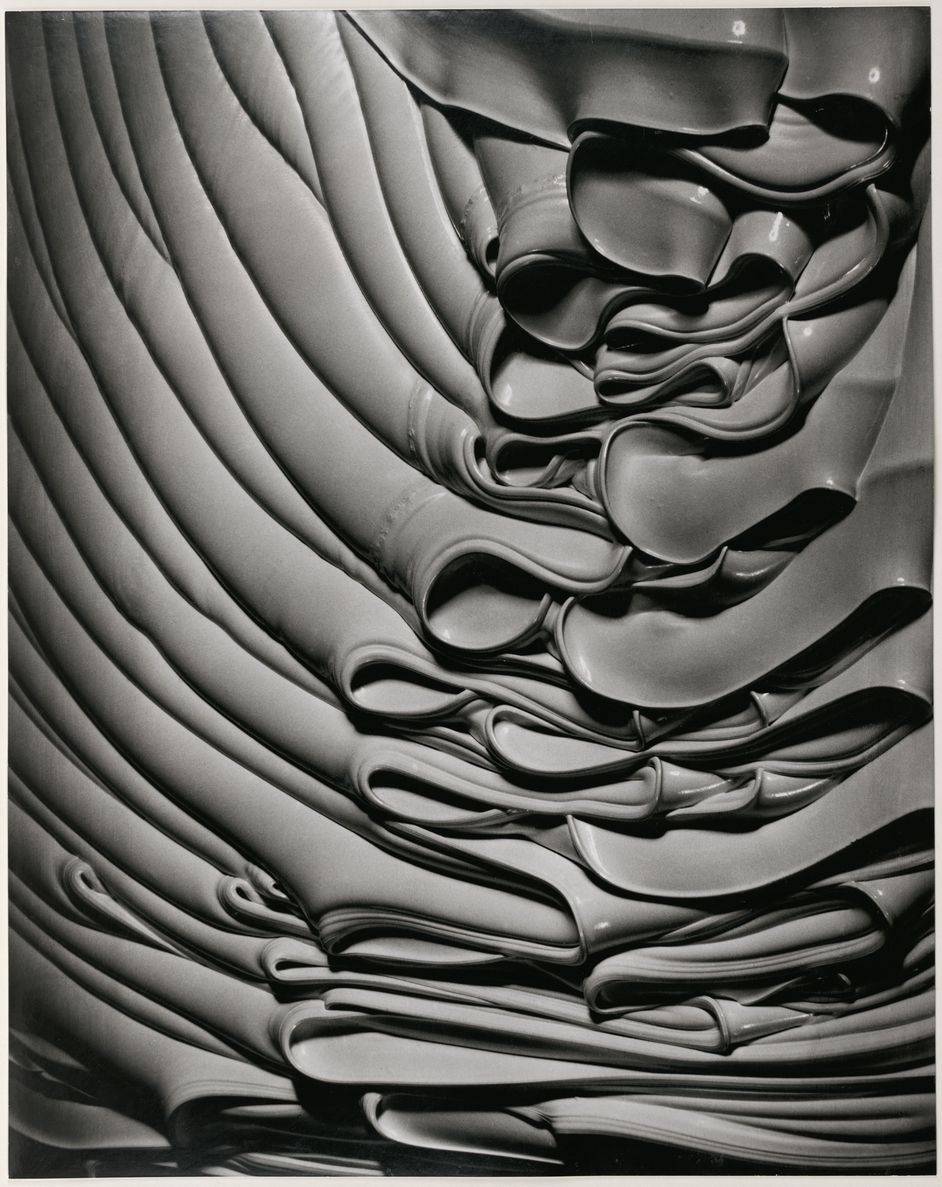 Many photographers also took up the quest for abstract structures and forms, for example in landscapes or the natural environment. There were references to the Modernist photography of the 1920s in the form of extreme close-ups, experiments with light and shadow, cross-fades and montage. The motif is sometimes hard to identify, not least due to stylistic devices like these. The principal aim was not to reproduce an object, but to convey a creative view of the world. While the West German Heinz Hajek-Halke was held in high esteem for his non-figurative photography, abstract imagery by the East Berliner Fritz Kühn did not reflect the official tenets of photography in the GDR.
Represented Artists (Selection)