According to the collections of the museum the library preserves literature on Modern Art, Photography, and Architekture, mainly of the 20th century. The stock (at the moment 70.000 volumes) expands countinously by means of donations and estates (for example the library of Eberhard Roters, the founder of the museum).
It annually increases by about 2000 units, mainly by means of the publication exchange program with about 170 institutions at home and abroad.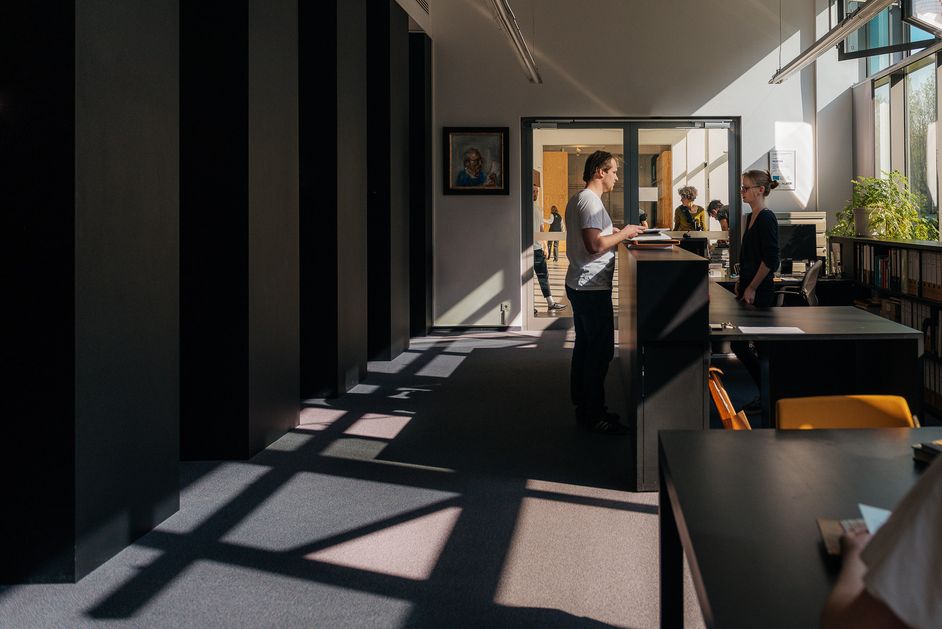 Online Public Access Catalogue
The Online Public Access Catalog (OPAC) of the Berlinische Galerie contains all titles that were purchased since 2004. The recording of earlier titles is done continuously.
The inventory can also be found among the titles that are listet in the KOBV library network. Magazines published before 1945 can be found in the ZDB.
Opening times
The library of the Berlinische Galerie is temporarily closed for visitors. We ask for your understanding.
Publication exchange
The publication exchange works on the basis of exchange agreements. (Each title of the Berlinische Galerie for each publication of the partner institution.) There is an exchange of single titles as well. A current list of titles for the publication exchange can be found here: