According to the collections of the museum the library preserves literature on Modern Art, Photography, and Architekture, mainly of the 20th century. The stock (at the moment 70.000 volumes) expands countinously by means of donations and estates (for example the library of Eberhard Roters, the founder of the museum).
It annually increases by about 2000 units, mainly by means of the publication exchange program with about 170 institutions at home and abroad.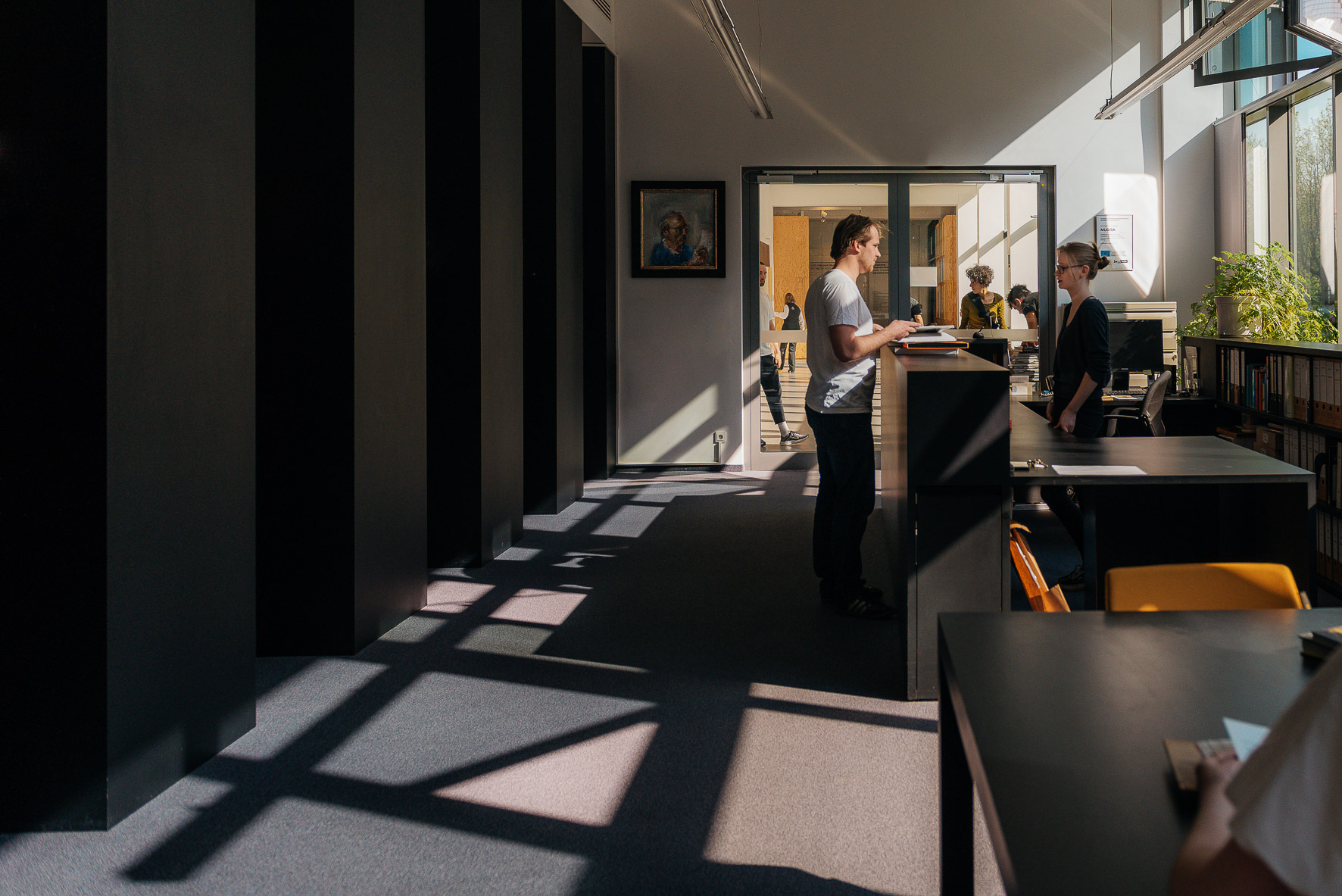 Online Public Access Catalogue
The Online Public Access Catalog (OPAC) of the Berlinische Galerie contains all titles that were purchased since 2004. The recording of earlier titles is done continuously.
The inventory can also be found among the titles that are listet in the KOBV library network. Magazines published before 1945 can be found in the ZDB.
Opening times
The library at the Berlinische Galerie has re-opened to external visitors. It can be used on Wednesdays from 10 am to 12 noon and on Thursdays from 1 pm to 3 pm subject to prior arrangement. The best way to contact us is by telephone or by emailing bibliothek@berlinischegalerie.de .
Visits are limited to a maximum of 45 minutes per person. This time can be extended under certain circumstances if good reasons are given. Media will be brought to your desk beforehand by library staff, but please request them in advance by email or by telephone. Independent shelf searches are currently not possible. Many of our holdings can be browsed in advance in our online catalogue. We will be happy to provide information about any older accessions not yet digitally catalogued.
To protect our visitors and staff, the normal hygiene strategy defined by the Berlinische Galerie also applies in our library reading room. A record of those present is kept and the details are stored for four weeks in keeping with the SARS-CoV-2 Infection Protection Ordinance adopted by the State of Berlin.
Publication exchange
The publication exchange works on the basis of exchange agreements. (Each title of the Berlinische Galerie for each publication of the partner institution.) There is an exchange of single titles as well. A current list of titles for the publication exchange can be found here: