Corporate Membership
Revenue from Corporate Memberships supports the Berlinische Galerie substantially. Among other things, it enables the museum to put on bigger exhibitions and make purchases. Moreover, it signifies a commitment to Berlin, demonstrates a close bond with the city and recognises the importance of art and culture as a key location factor.
Corporate Members enjoy the following benefits:
Five unnamed membership cards
These cards grant free admission to the Berlinische Galerie, the Brücke Museum and Jewish Museum in Berlin, exhibitions at the SK Stiftung Kultur in Cologne and the Kunsthalle in Emden
An annual invitation to a special event exclusively to Corporate Members and Gold Patrons (e.g. dinner with the Director and artists, an exclusive studio visit or guided gallery tour)
Company name displayed in the museum foyer
A free copy of all new catalogues and publications by the Berlinische Galerie
A personal invitation to all exhibition openings and events at the Berlinische Galerie and to the packed programme of events by the Friends of the Museum (background interviews, access to the depot, special guided tours, visits within Berlin, day excursions, art holidays)
Priority booking for the annual long and short art holidays
Your company logo (unlinked) on the website of the Friends of the Museum
Company mention in the annual Jahresgabe published by the Berlinische Galerie
An option to hire rooms in the Berlinische Galerie for exclusive company event
All Corporate Member benefits plus:
Ten unnamed membership cards
Discounts in the museum shop for cardholders; 10% on selected products
Privileged booking of museum space as a setting/platform for publicity films and photographs produced by the company
All Corporate Silver Patron benefits plus:
Fifteen unnamed membership cards
The chance to book a Berlinische Galerie representative (such as the Director or a curator) to address company committees or employees once a year (keynote or similar) to mark a corporate event (e.g. an anniversary celebration)
Meet & Greet / Artist Talk exclusively for Corporate Membership cardholders / The Berlinische Galerie will be happy to make contact on behalf of the company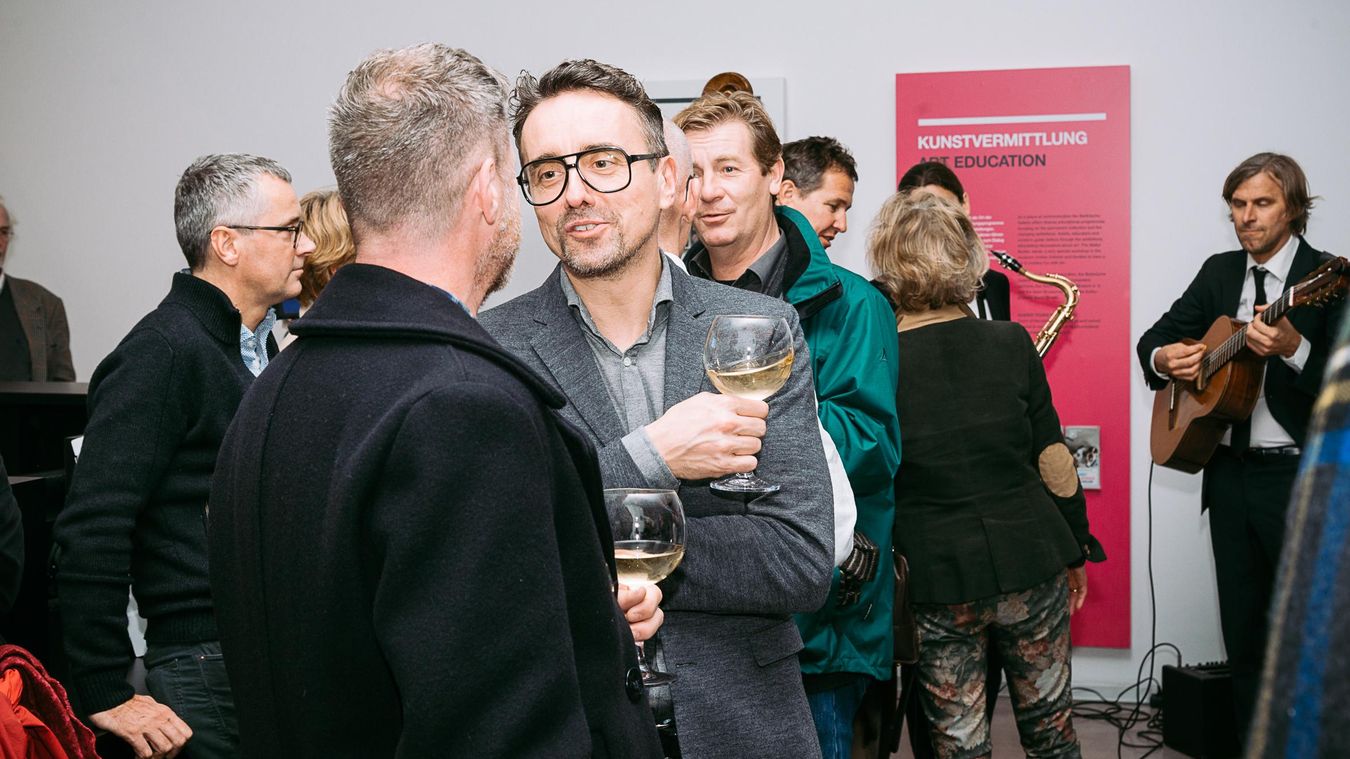 Your Event at the Museum
The museum building of the Berlinische Galerie offers a representative ambiance for events of any kind. Renting rooms is possible within and outside opening hours. Predominantly the auditorium is available for events, the exhibition rooms may be rented upon consultation as well.
find out more
Office
Förderverein Berlinische Galerie e. V.
Alte Jakobstraße 124-128
10969 Berlin
Mo-Di 14-18 Uhr
Mi-Fr 10-14 Uhr
Berliner Sparkasse
BIC: BELADEBEXXX
IBAN: DE 97 1005 0000 1130 007568