Unlike London or Paris, Berlin did not become a capital city until 1871, when the many German states merged into a single empire, the "Deutsches Reich". In the following years Berlin evolved rapidly to become a true metropolis – and a hub of modern art.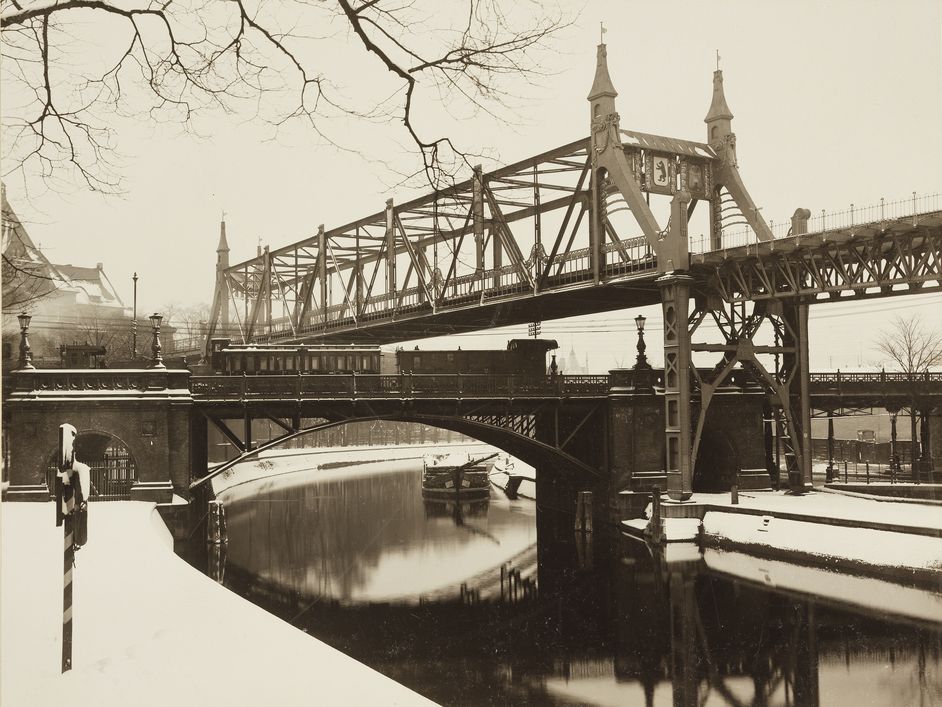 By 1900 the city was the biggest industrial conurbation in the country with a population growing by the day. New districts sprang up, plans were adopted for overground and underground railways, schools and theatres. Many photographers were fascinated by this growth and change. Early urban photography had been a purely documentary medium, but Heinrich Zille's portrayal of everyday life on the streets of Berlin strikes an unusually modern chord. As a photographer and illustrator, he was acutely aware of increasing social contrasts.
Visual artists reacted in very different ways to the dramatic transformation. The ruling classes – Kaiser Wilhelm II, the aristocrats and wealthy industrialists – continued to promote a photographically realistic style of art that sought to glorify tradition, the emperor and the empire. Artists such as Anton von Werner, court painter and director of the Royal College of Fine Art, set the tone for the conservative tastes of the time with idealised paintings of historical events, public occasions and portraits. Impressionists like Max Liebermann and Lesser Ury, by contrast, shocked the audience with their sketchier, looser brushwork and provocatively everyday themes. Their motifs were (urban) landscapes, the world of entertainment, portraits, but also urban poverty.
In 1898, a few progressive artists founded the Berlin Secession as a counterweight to the academic art world, with Liebermann as their first president. The Secessionists included artists from other countries in their exhibitions and displayed a full range of modern styles: Naturalism, Symbolism, Jugendstil (Art Deco), Impressionism and Pointillism.
Represented Artists (Selection)