For almost thirty years, from 1961 until 1989, the Wall was the most visible sign of Germany's division – blocks and barbed wire, sentry towers and spring guns, built by the Party regime in the German Democratic Republic. Art went its separate ways in the two Germanies, and in the socialist "workers' and farmers' state" it was heavily managed by politics.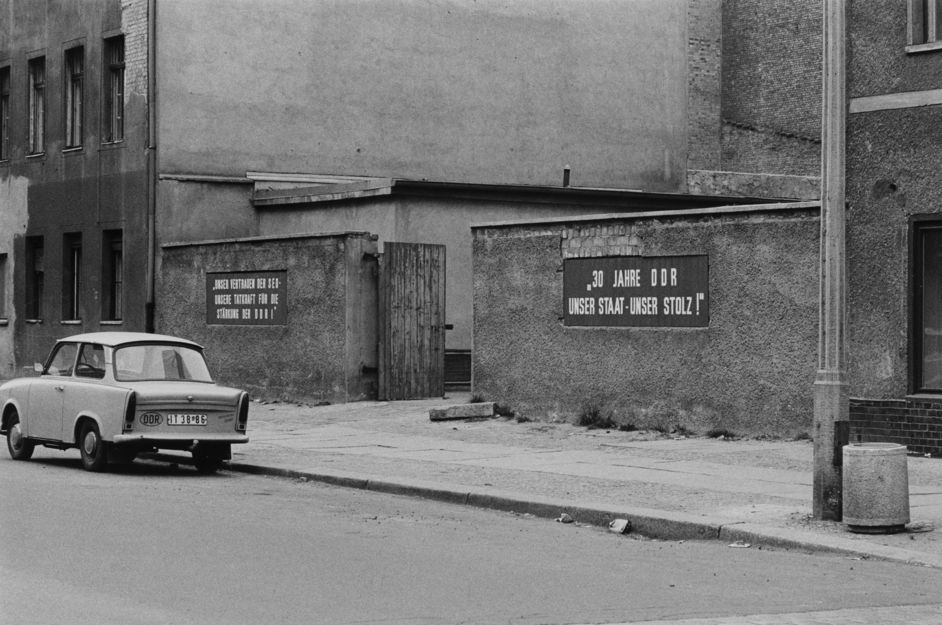 In West Berlin, aligned to the Federal Republic of Germany, the Wall was omnipresent. In art it appears sometimes as a symbol of social and political rigidity, but at the same time the Wall created a framework for alternative lifestyles and social models and fenced off a protected habitat for West Berlin's vibrant subculture. A new, aggressive atmosphere was fuelled by Berlin's rock, punk and New Wave movements. With their "wild" painting, Rainer Fetting, Salomé, Helmut Middendorf and other "Neue Wilde" created a new Berlin myth with an international aura.
East Berlin artists like Trak Wendisch and Walter Libuda were more low-key and their content was partially encoded. Their paintings and sculptures disengaged from official art in the GDR. A young generation of photographers also chose to do their own thing. By the 1980s the gap between socialist ideals and social realities was increasingly blatant. The contradictions of everyday life in the GDR could no longer be ignored. Ulrich Wüst, Ursula Arnold, Evelyn Richter and other photographers captured the situation in uncompromising, sometimes uncomfortable images.