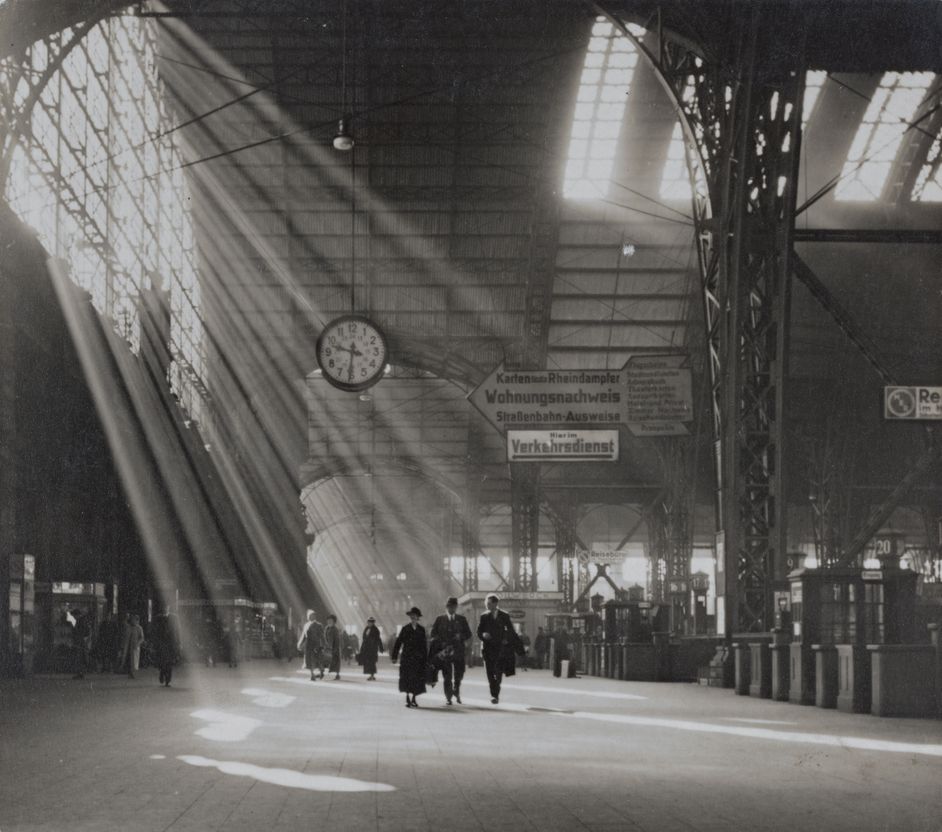 The Berlinische Galerie has one of the biggest collections of photography in Germany, with approximately 80,000 works. It reflects the contribution Berlin has made to developing the photographic medium from the mid-19th century until today. Key aspects are portrait and urban photography, new trends in photographic technique in the Modernist period, new departures in auteur photography since the 1970s, a top-quality collection covering the history of East German photography, and outstanding examples of contemporary work.
Jury and benefactors
The Research Grant, worth €15,000 a year, has been made possible by the kind support of Manfred Heiting, the internationally renowned collector and patron of photography. The Grant was named after Thomas Friedrich (1948-2011), the Berlin curator, publisher, journalist and photography historian. His passion for photography and his instinct for valuable research set an example and a challenge to place hitherto unprocessed holdings at the Berlinische Galerie in the service of scholarship. The research agenda and themes are drawn up by a jury of experts consisting of: Janos Frecot (former head of the Photography Collection at the Berlinische Galerie, Berlin), Ulrich Domröse (head of the Photography Collection at the Berlinische Galerie, Berlin), Dr Wilfried Wiegand (art historian, journalist and Honorary Professor of the History of Modern Art at Dresden Technical University) and Manfred Heiting as an informal member.
2019
Robert Petschow (1888 – 1945)
2018
Fritz Eschen (1900 – 1964)
The art historian Maximilian Westphal took up his scholarship in January 2018. This year's research project is devoted to the forgotten photojournalism of Fritz Eschen, who began freelance work in the field in 1928. He quickly made his name with contracts for agencies like Dephot, Neofot-Fatag, Mauritius and Associated Press. In 1933 he was excluded from the German press association, the Reichsverband der Deutschen Presse, on account of his Jewish origins. In practical terms, this meant he could no longer exercise his profession. Although he was protected from deportation by a "privileged mixed marriage", this did not save him from forced labour, which he was obliged to carry out from 1941 until 1945. After 1945 he immediately began working again for all the major German newspapers. He also published a number of picture books, especially portraits of well-known contemporaries and themes from Berlin.
2017
Heinz von Perckhammer (1895 – 1965)
Kathrin Schönegg based her research on 160 photographs by Heinz von Perckhammer in the Photography Collection of the Berlinische Galerie. All these works were from the former picture archives of the conservative, ethnic-supremacist magazine Volk und Welt (1934 – 1944).
Heinz von Perckhammer saw himself as an "artistic press photographer". His work included reportage, genre photography, portraits and nudes. During the Weimar Republic he built up a successful international career with his spectacular photographs from China and with works that took their cue from the visual idiom of modernism. But the now-forgotten Heinz von Perckhammer was also a typical phenomenon of the 1930s and 1940s. After power was seized by Adolf Hitler in 1933, he not only drew on the Nazi propaganda aesthetic in many of his photographs – he also marketed them effectively. In this respect, he can be compared with many other colleagues who pursued their careers without interruption under the dictatorial regime.
2016
Georgij Petrussow (1903 – 1973)
This year's grant has been awarded to the photographer Arwed Messmer. He will spend a year working with a book by Georgij Petrussow held in the Berlinische Galerie collection but never published. In a photographic response to Petrussow's series "Berlin 1945", Messmer will visit the places in the pictures, reinterpreting them with new photographs of his own.
2015
Erich Salomon (1886 – 1944)
The theme of 2015 was "The Erich Salomon we do not know". The Berlinische Galerie holds the posthumous papers of this photographer, regarded as one of the most important photojournalists in the 20th century. He had a huge influence on our mental image of political and public life in Europe and the United States in the 1920s and 1930s. Although there has already been considerable research into his life and work, many questions were waiting to be answered by scholarly investigation. The focus lay on his legendary slide lecture at the Kaiserhof hotel in 1931 and on his two London exhibitions in 1935 and 1937 (Royal Photographic Society and Ilford Gallery).
2014
Steffi Brandl (1897 – 1966)
2014 grant-holder Elke Tesch has been working on archive records relating to the Berlin portrait photographer Steffi Brandl. Brandl was a leading portrait photographer in the city during the 1920s and 1930s. Well-known artists and celebrities, such as Max Liebermann, Renée Sintenis and Adolf Loos, had their pictures taken at her studio in Berlin in the years before she emigrated to the United States, as a consequence of her Jewish origins, in 1938. Her life and work have not been widely known in the past. Elke Tesch's objective was to fill in the gaps and to examine Brandl's work in the context of a time when a number of women had chosen this profession. Tesch did uncover important new biographical details and insights into the way Steffi Brandl went about her work. Her discussions with photography scholars and contemporary witnesses, as well meticulous trawling of the source material, have produced some often surprising results. Previously unknown works by Steffi Brandl have been identified in numerous magazines and archives. A steadily expanding catalogue raisonné is taking shape in conjunction with the holdings at the Berlinische Galerie.