Robert Petschow and the New Vision
Thomas Friedrich Research
Grant in Photography
1.10.20 – 18.1.21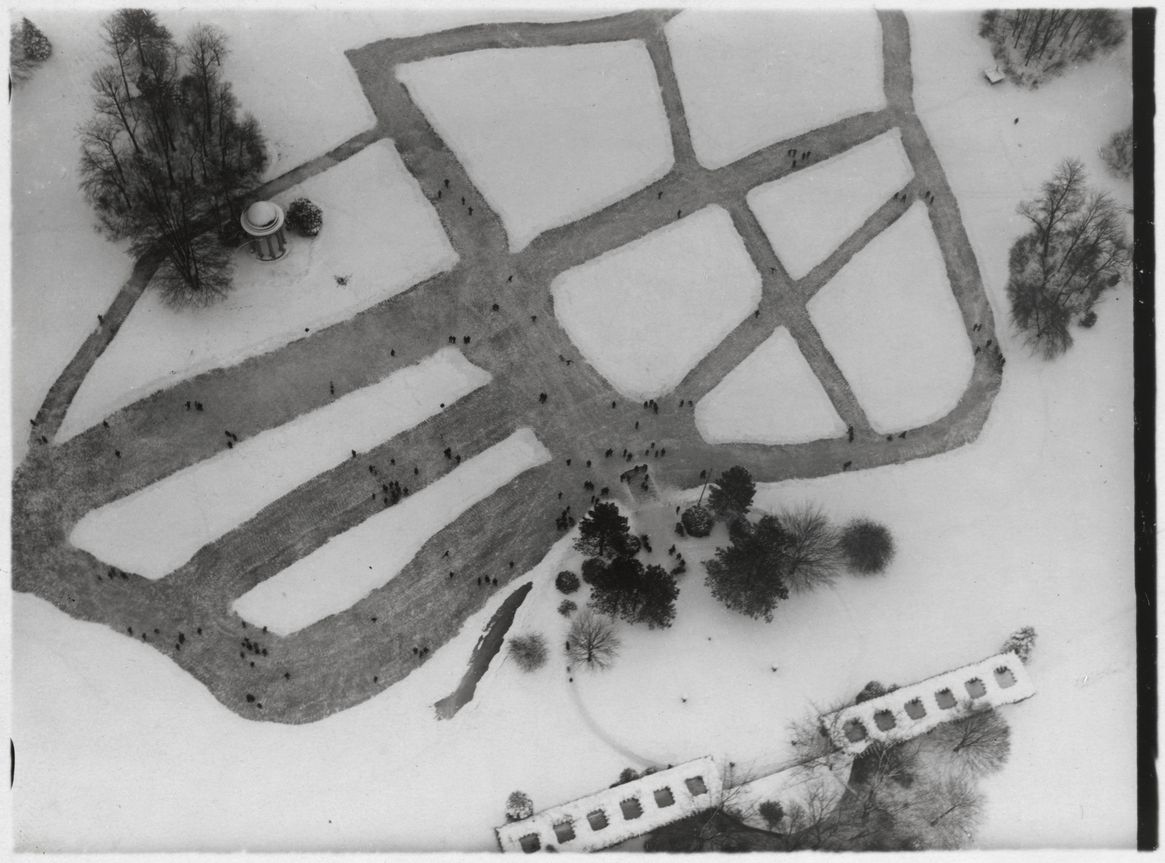 This year the annual presentation of the Thomas Friedrich Research Grant in Photography at the Berlinische Galerie will feature about thirty photographs by Robert Petschow (1888–1945). Robert Petschow has hitherto been valued by photography scholars above all for the aerial views he took during the 1920s and 1930s. He was also the most celebrated balloonist in the Weimar Republic. In his day, Petschow's often outlandish images taken from the air were not only reproduced in aviation journals, but also included in exhibitions and publications devoted to New Vision photography. In 1929 they even featured in the Werkbund show "Film und Foto" in Stuttgart and were selected by Franz Roh and Jan Tschichold for "foto-auge", their volume of 76 contemporary photographs.
Please log in to download high resolution images.
If you have already accredited before October 2019, please repeat the process.
Unfortunately, the login data could not be transferred during the conversion of our system.