Marc Bauer
The Blow-Up Regime
GASAG Art Prize 2020
9.9.20 – 5.4.21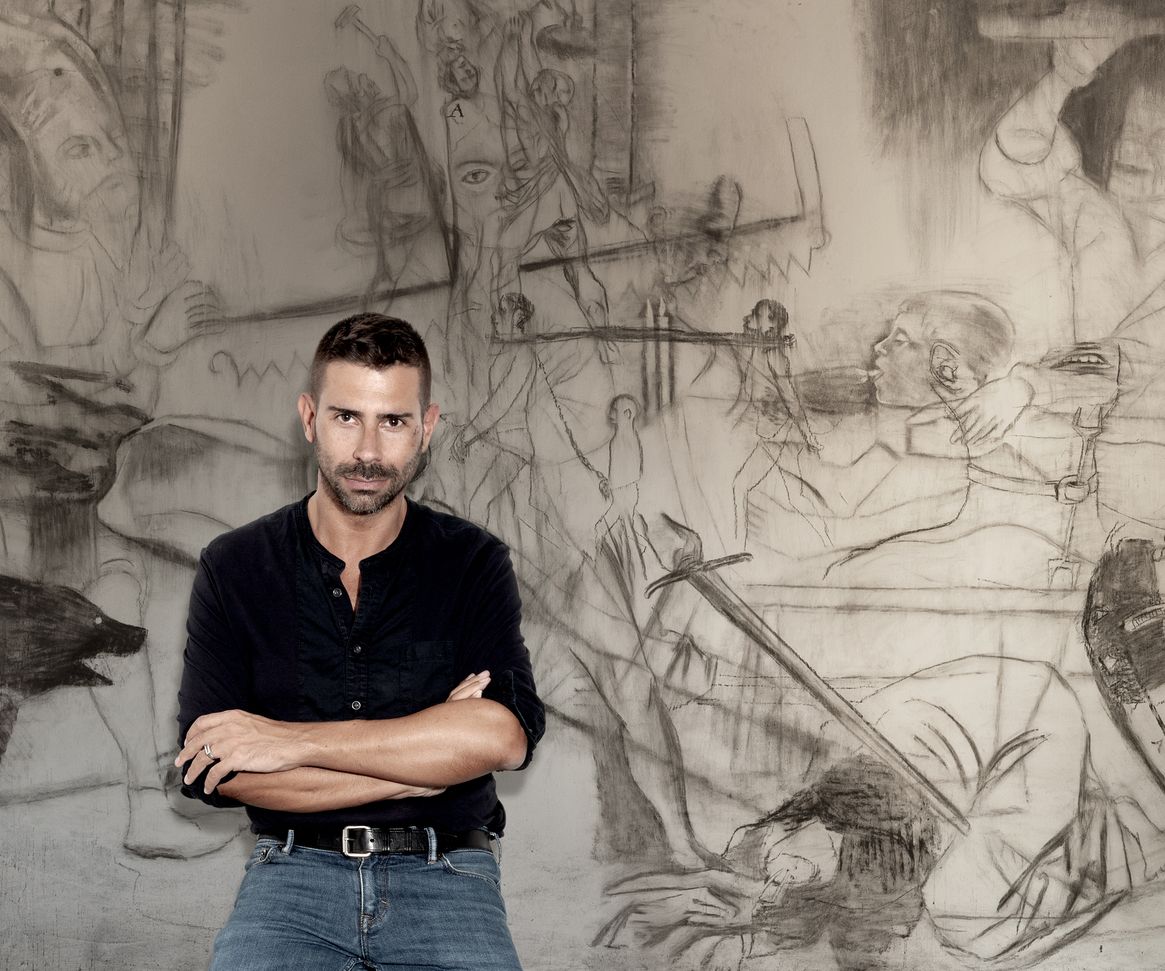 Marc Bauer (*1975 in Geneva, Switzerland) has won the GASAG Art Prize 2020. On the basis of intensive research, Marc Bauer develops expansive, complex installations based on the medium of drawing. With his pencil and eraser, the artist tackles themes like migration, identity and gender, critique of new media or the connection between religion and violence. Erasing images and integrating the traces of these deletions are part of his drawing process. In his installations, the artist builds on these works on paper with large drawn murals, animated drawings and film. The result is a suggestive dramatic composition of historical events and stories, fact and fiction, text and image, which taps into a broad understanding of science yet remains open to different interpretations.
For his exhibition at the Berlinische Galerie Marc Bauer is planning a broad investigation into the history of the Internet and how it has affected society and individuals.
Jury: Julian Charrière, winner of the GASAG Art Prize 2018; Andreas Fiedler, KINDL – Centre for Contemporary Art; Dr Thomas Köhler and Dr Stefanie Heckmann, Berlinische Galerie; Dr Christina Landbrecht, Schering-Stiftung; Birgit Rieger, Tagesspiegel; Dr Julia Wallner, Georg Kolbe Museum
Nominated for the GASAG Art Prize 2020 were: Marc Bauer, Giulia Bowinkel and Friedemann Banz, Barbara Breitenfellner, Mariechen Danz, Regina de Miguel, Emilija Skarnulyte, Jenna Sutela
Please log in to download high resolution images.
If you have already accredited before October 2019, please repeat the process.
Unfortunately, the login data could not be transferred during the conversion of our system.