Starting July 1, works by two of Germany's most successful experimental filmmakers will be on view.
Exomoon, 2016
Gudrun Krebitz is an artist and filmmaker. Her drawing practice generates autonomous pieces and often provides the basis for her films and installations. Her work can be characterised both as experimental film and fine art. One hallmark is the interweaving of different narrative threads and techniques into a complex, non-linear tale. The links between sound and image are not always causal but often associative, facilitating a plurality of readings. Exomoon (2016) is a deeply personal essay film that conveys the emotions of its protagonist as she negotiates her way between longing and self-empowerment.
Biography
Gudrun Krebitz was born in Graz (Austria) in 1983. She studied at the Film University Babelsberg Konrad Wolf, where she specialised in animation, and at the Royal College of Art in London. Her films have been numerously awarded, including the "Golden Horseman" at Filmfest Dresden, the Grand Prix International at the Tampere Short Film Festival, and the Jury Prize at Hamburg Short Film Festival. Krebitz lives and works in Berlin.
"Seven times a day we bemoan our lot and at night we get up to avoid dreaming", 2014
The film narrates the woes of a man trapped in the cycle of his own destruction. The title is an inverse reference to Psalm 119. The German version says: "Seven times I sing thy praise by day and rise at night to glorify thee." It was the basis for the liturgy of the hours described in devotional medieval manuscripts. Hempel's film consists of mechanically animated tableaux with miniatures, ornament and inscribed scrolls resembling the structure of a Book of Hours, out of which there grows a monstrous puppet theatre. This sets up an impressive yet bizarre backcloth for narrative of a life where violence and abuse are everyday occurrences.
Biography
Susann Maria Hempel was born in Greiz in 1983. She studied media design at the Bauhaus University in Weimar. Her films have won numerous awards, including the prize for best entry in the German competition at the International Short Film Festival in Oberhausen, the German Short Film Award for 2014 in the category experimental film and the Grand Prix Labo at the International Short Film Festival in Clermont-Ferrand, France. She has also received various grants from the Culture Foundation of the Free State of Thuringia, Bremen's Video Art Scholarship, the Karl Schmitt Rottluff Scholarship and the Berlin Fellowship of the Akademie der Künste. In 2021 she will be a Villa Massimo fellow.
IBB-Video Space
You can also see video art on site at the museum: The IBB video space will present artists who have recently drawn attention to themselves with innovative use of the media film and video.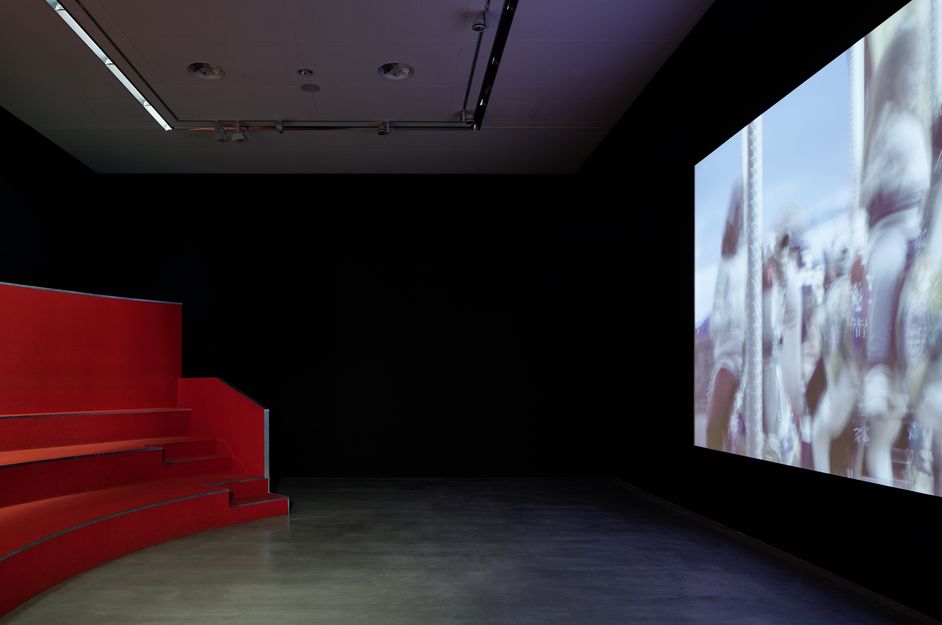 Die Realisierung erfolgt mit freundlicher Unterstützung der