Urban Dreams
Sun 1.8.21, 2 pm – 6 pm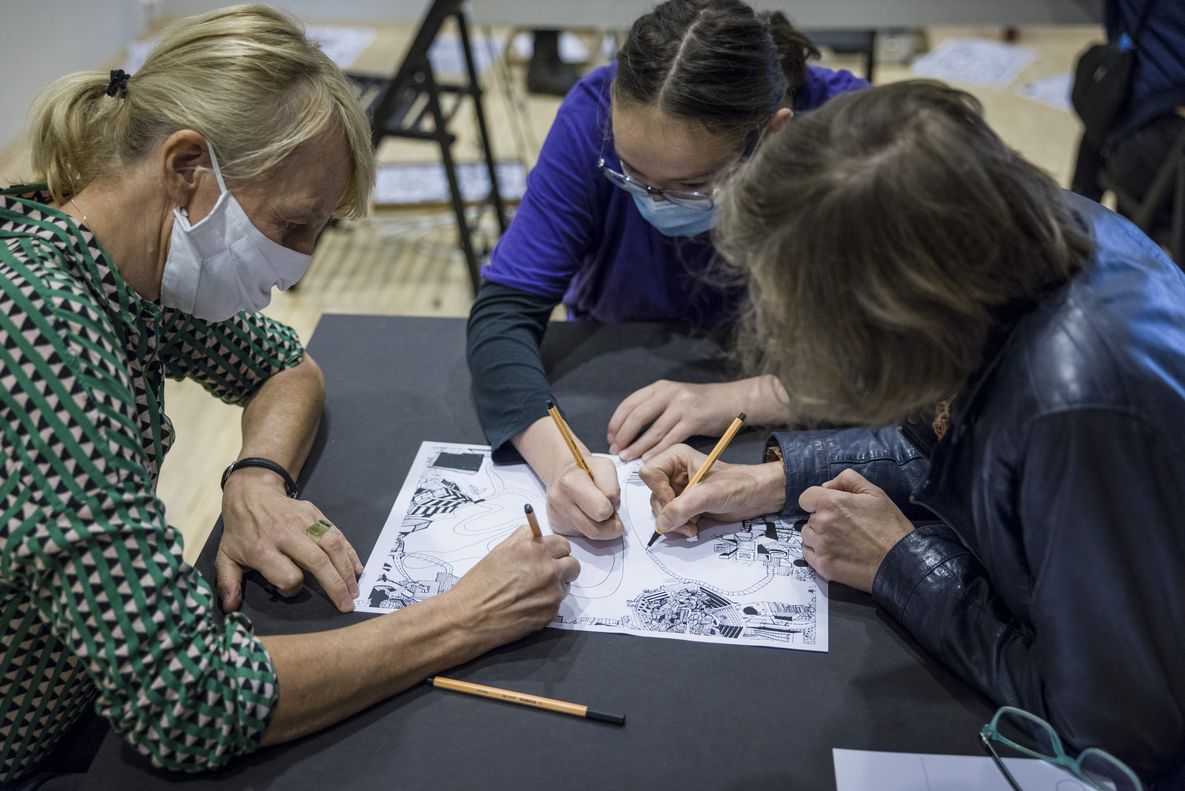 Open workshop with Kotti-Shop, as part of "Park Platz"
The open workshop run by Kotti Shop encourages urban dreams. What do we all need for a well-functioning social, spatial fabric? The afternoon is spent collecting concrete visions and feasible ideas for the future by drawing and playing experimental writing games. Together, the participants will put together a big city collage full of their pictures and texts.
"Kotti-Shop", an experimental, non-profit art and project space, has been based since 2008 on the ground floor of the NKZ right by Kottbusser Tor.
Concept and implementation: Kotti-Shop
In case of bad weather the workshop takes place in the "207 m². Space for action and collaboration" inside the museum.
Location

Park Platz, Berlinische Galerie
Alte Jakobstraße 124–128
10969 Berlin
bg@berlinischegalerie.de

Target group

Teens & Adults
Families & children