Liz Rosenfeld and Colin Self, "Charper Nochy seeking the night"
, 0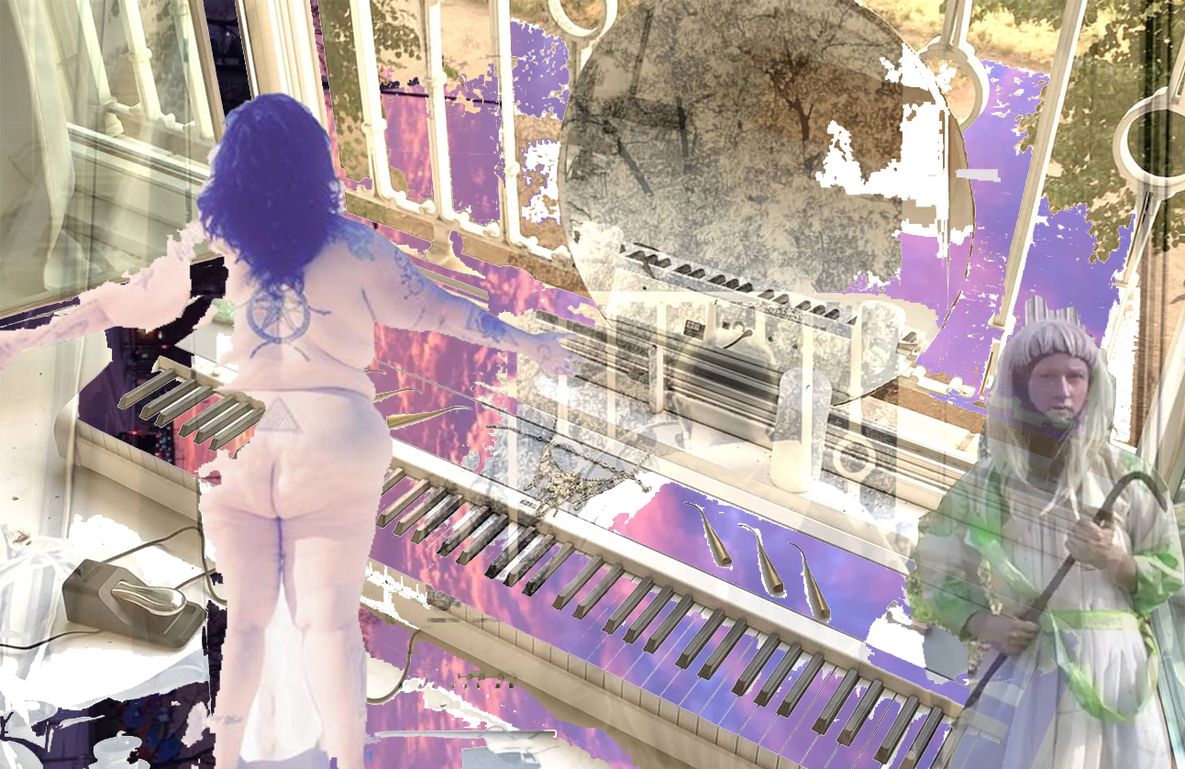 as part of "Park Platz"
For this collaboration Colin Self will be presenting a public-facing audio response to Liz Rosenfeld's artistic work and visuals created for the evening. Instigating different levels of activity between audience and performer using Polari, the "criminal" language adopted between queer men in Britain before homosexuality was legalized, will be the foundation on which public interaction begins. Culminating in song, the evening will end with a dissolve of music as dusk fades into the darkness of summer night.
The artist Colin Self lives and works in Berlin. He develops music, performances and environments for the expansion of consciousness, constricting binary parameters and limited perception and communication.
Liz Rosenfeld* (1979 New York, USA) is a Berlin based artist who works in film/video, performance, and personal experimental writing practice. Liz Rosenfeld holds an MFA in Performance from the School of the Art Institute of Chicago and an MA in Performance Studies at Tisch School of the Arts at New York University. Venues to have shown Rosenfeld's work include: Sophiensæle, Berlin; Hebbel am Ufer Theater, Berlin; Mapa Teatro, Bogotá; Tate Modern, London; Hayward Gallery, London; Kunst Haus, Dresden; Victoria & Albert Museum, London and The Hammer Museum, Los Angeles. Liz is one of the members of Berlin based film collective nowMomentnow. Liz's films are represented by Video Data Bank and LUX Moving Image.
Liz Rosenfeld's work "in which things are heaped together without any attempt at order or tidiness" (2021) is part of the Park Platz exhibition.
"Park Platz" is part of "Draussenstadt" and funded by the Federal State of Berlin.
In case of bad weather programs have to be cancelled.