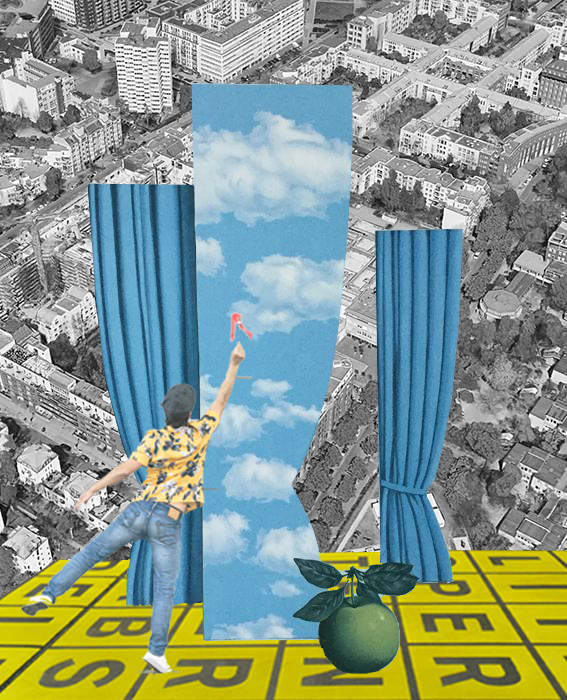 Open Workshop with c/o now, as part of "Park Platz"
The neighbourhood around the Berlinische Galerie has witnessed a lot of things that you won't find in any books. Who was this Old Jakob who gave the street its name? How many buildings were standing here in 2004 when the Berlinische Galerie moved in?
This workshop by architects c/o now opens up our imagination to the past, the present and the possible future of this neighbourhood. The conversation will spark images that will be embroidered into large pieces of fabric with needles and colourful yarn. This work will be made into a curtain to hang in the temporary pavilion standing in the Berlinische Galerie car park throughout the summer. c/o now created it as a linchpin for "Park Platz". One day in the future, people might stumble across our curtain, and who knows what speculation that will trigger? What will those people dream up about us?
Concept and implementation: c/o now
In case of bad weather the workshop takes place in the "207 m². Space for action and collaboration" inside the museum.
Location

Park Platz, Berlinische Galerie
Alte Jakobstraße 124–128
10969 Berlin
bg@berlinischegalerie.de

Target group

Teens & Adults
Families & children