Free Parking
Thu 29.7.21, 4 pm – 6 pm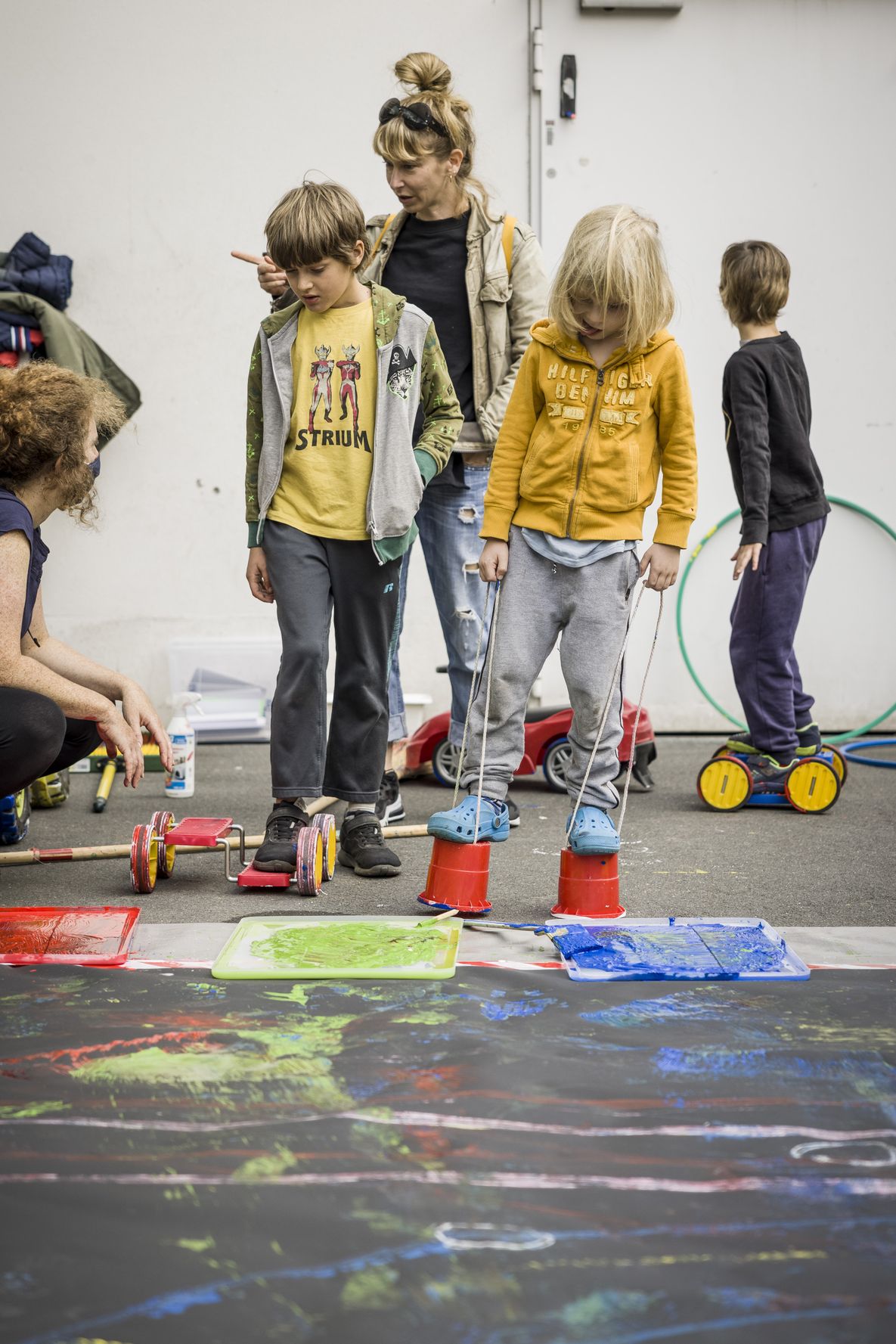 Kunstwerkstatt Kreuzberg der Lebenshilfe e.V.
For many years now, the Berlinische Galerie has been working with the Kreuzberg Art Workshop and this partnership will continue throughout the summer. Inclusive workshops will take place weekly under the heading "Free Parking". The meetings are open to anyone interested in asking questions about modern and contemporary art, coming up with their own ideas and trying out artistic techniques.
Parking is free for everyone in the pavilion on the parking lot of the Berlinische Galerie - except for cars.
Concept and implementation: artists of the Kunstwerkstatt Kreuzberg der Lebenshilfe e.V.
Open to all age groups. Come along whenever you want!
On July 22 and in case of bad weather the workshop takes place in the "207 m². Space for action and collaboration" inside the museum.
Location

Park Platz, Berlinische Galerie
Alte Jakobstraße 124–128
10969 Berlin
bg@berlinischegalerie.de

Target group

Teenagers
Teens & Adults
Families & children


Registration

no registration required


Next dates

Thu 5.8.21, 4 pm – 6 pm
Thu 12.8.21, 4 pm – 6 pm
Thu 19.8.21, 4 pm – 6 pm
Thu 26.8.21, 4 pm – 6 pm