Dialogue Series "Mother of all Arts" – Kick-off "Run The World
, 0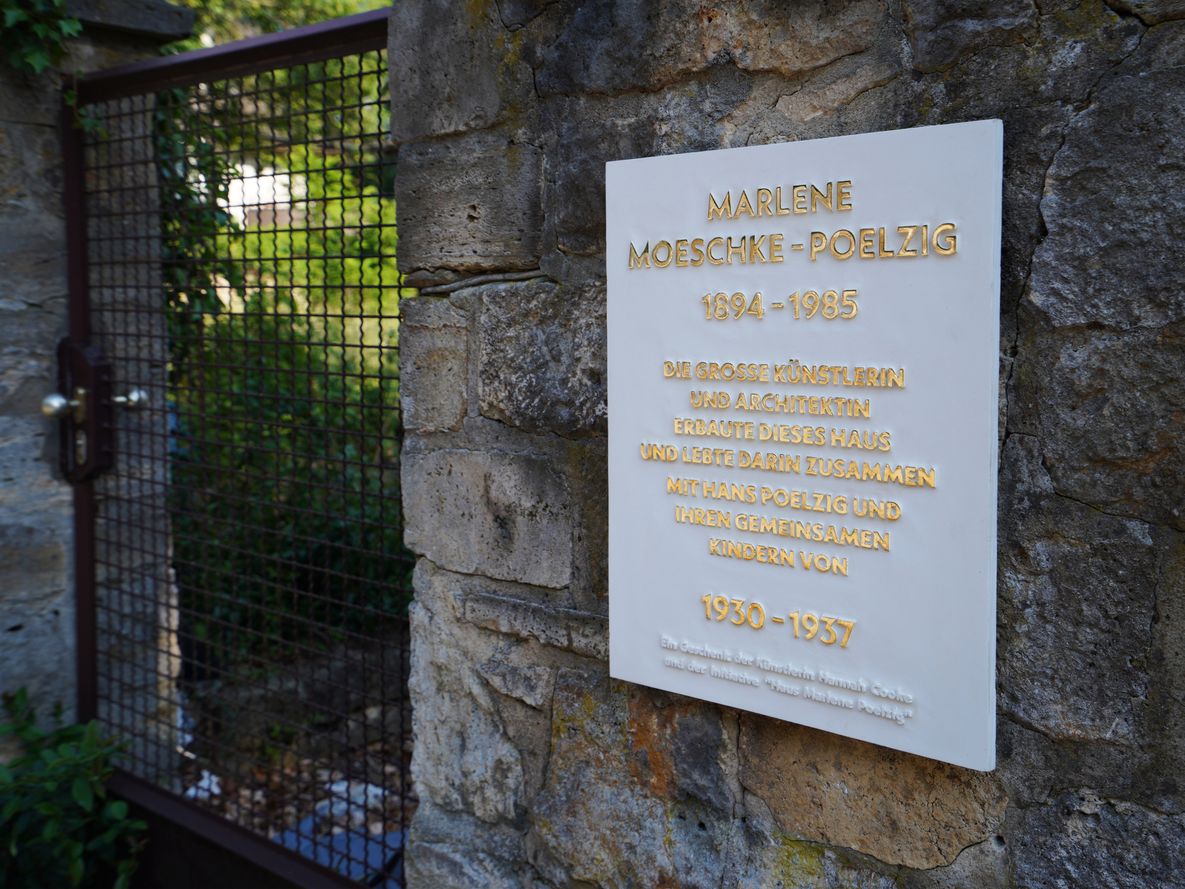 Event by Initiative Haus Marlene Poelzig, in English
The initiative Haus Marlene Poelzig keeps the memory of the architect and artist Marlene Poelzig (also Moeschke-Poelzig, 1894-1985) alive and promotes equality for women in building industry and Baukultur. Between November 2021 and February 2022, the "Mother of all Arts" dialogue and lecture series is committed to the spirit of Marlene Poelzig with a diverse and cross-disciplinary programme and a platform for artistic creation and intellectual exchange.
In the meeting with Matylda Krzykowski five people from and beyond the arts meet at the table and discuss the world in which they want to live and work. Through images, work references and sketches they will exchange ideas about their personal work and the associated intentions for a post-colonial, inclusive, and transformed world. A table camera follows what happens and projects the process onto the wall. The question that determines the evening: How do we run the world together exploring new directions?
Guests: Angelika Hinterbrandner (Transformative World), Oana Stanescu (Inclusive World), Alexander Auris (QueerWorld), Anna Yeboah (Post-colonial World) und Hannah Cooke (Institutional World)
Please register here.
The lecture and discussion series is funded by the Landesdenkmalamt Berlin.
More informationen about Marlene Poelzig, Haus and Initiative: www.hausmarlenepoelzig.de
Contact Initiative: Prof. Ulrike Lauber, Jan Schultheiß: info@hausmarlenepoelzig.de
Presscontact: Elisabeth Friedrich & Alexander Flöth, ARTEFAKT Kulturkonzepte: mail@artefakt-berlin.de
For events of any kind inside the museum, the 2G rule applies and contact data must be provided. For your safety and ours, kindly observe our code of conduct.