CANCELLED: Guided Tour in English
, 0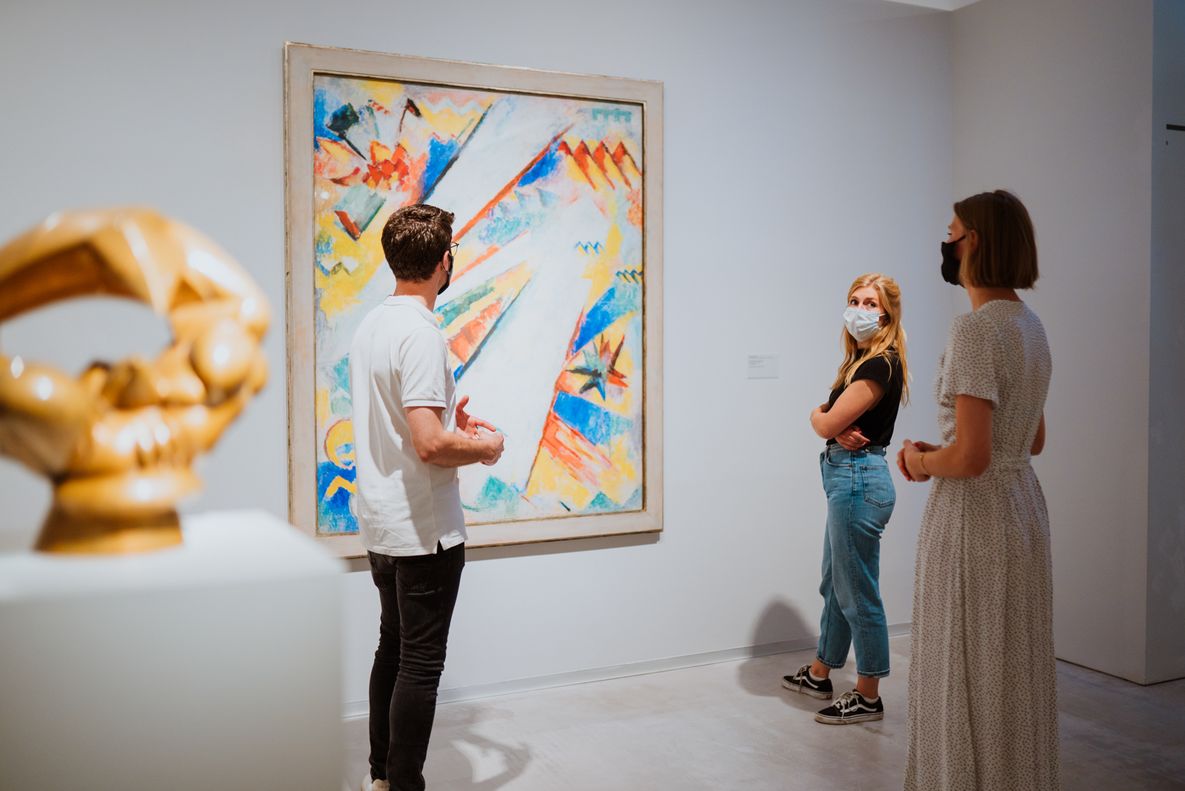 Over 60 minutes experienced art guides offer insights into 100 years of art history in Berlin, dipping briefly into the themes of temporary exhibitions.
Find out more about art from Berlin and the Berlinische Galerie collection. The Berlinische Galerie collects and shows art from Berlin. Painting, sculpture, photography and architecture illustrate developments from the Weimar period until our own day. They present a varied picture of the city, its people and its artists. During the tour you will discover interesting facts and background to the works and artists in our exhibitions. Our art guides add intensity and inspiration to the experience. In their company you will take a closer look and begin a conversation with each other. Art is, after all, more than aesthetic pleasure. It provides food for stimulating discussion and reflection about our society, our world and our personal lives.
Current information about guided tours
For your safety and ours, we kindly ask you to observe the code of conduct.
Please note these rules for guided tours:
Maximum 10 participants
Please register in advance of the tour at the front desk. Unfortunately we cannot accept reservations in advance.
In line with the latest measures for containing Covid-19 infections adopted by the Senate Department for Culture and Europe, we are collecting contact data for all our participants. Please leave your completed form at the ticket desk. We will store your data for four weeks in case we need to track and trace contacts.