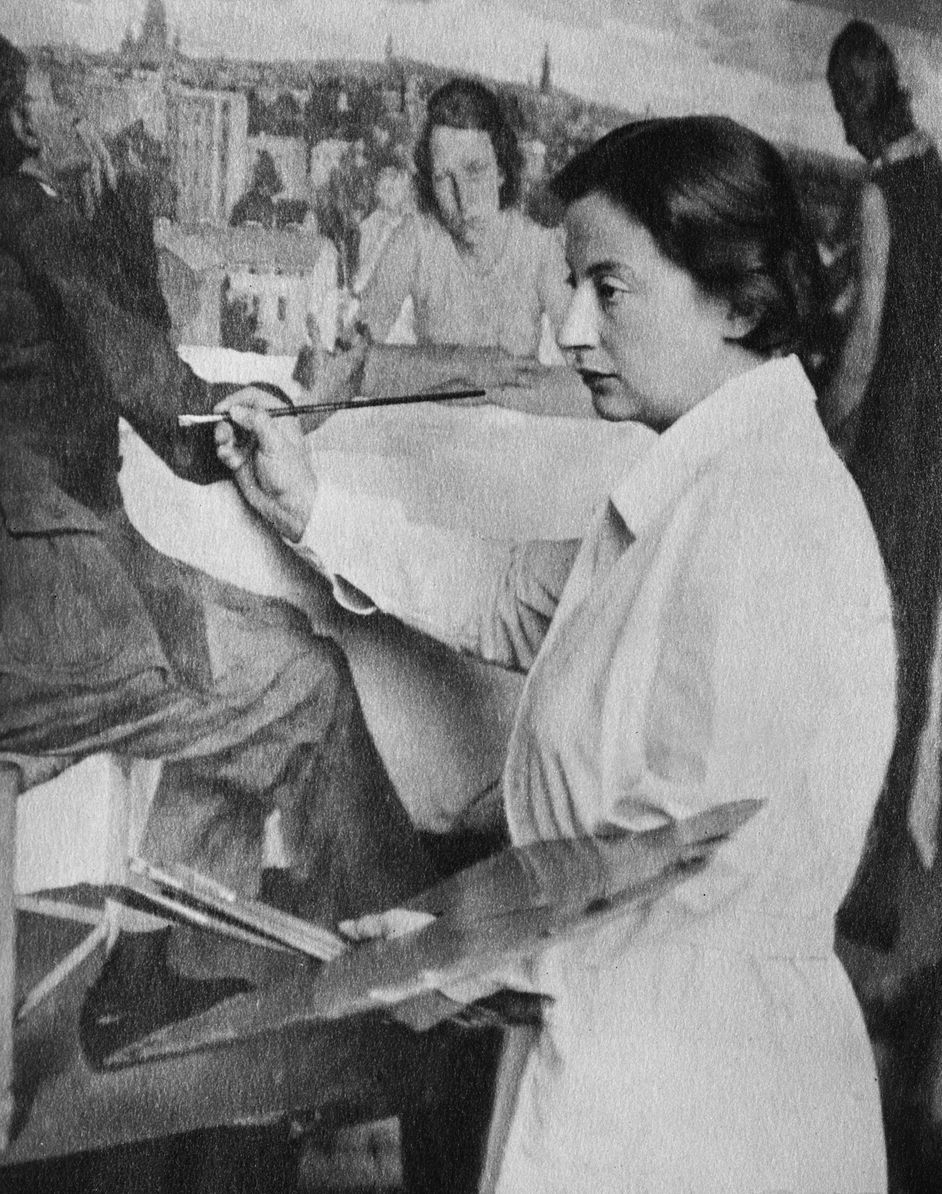 Lotte Laserstein's artistic career began in Berlin during the twenties. After completing a study of art, being one of the first women to graduate from Berlin Art Academy in 1927, the painter quickly made a name for herself on the lively, diverse art scene of the metropolis. The feature pages acclaimed Lotte Laserstein as a "brilliant talent". Her favoured subject was humanity. She captured the typical characters of the age in her paintings: fashionable big-city ladies in a café, a young motorbike rider in full gear, sportive tennis girls or young women putting on their make-up. She portrayed foreign-looking faces she encountered on the streets of cosmopolitan Berlin with a penetrating intensity. A balance of distance and closeness, objectivity and sensitivity made Laserstein's realism incomparable in the art of the Weimar Republic; it was prophesied that she would enjoy a "glittering career".
However, only a little later the political conditions of the day devastated this prospect. Declared a 'three-quarters Jew' by the National Socialists, Lotte Laserstein was gradually excluded from the city's art world from 1933 onwards. An exhibition of her works in the Stockholm Galerie Moderne provided the opportunity to leave Germany in 1937, taking many of her paintings with her. Although Lotte Laserstein still succeeded in making a living from her art in Swedish exile, under difficult material and psychological conditions she found it impossible to maintain the quality of her work. From today's standpoint, therefore, the Berlin paintings from before her emigration represent the high point of an extensive oeuvre. Lotte Laserstein died in Kalmar/Sweden in 1993.
A donation of Laserstein's documentary estate was made to the Artists' Archives in 2009. It contains photographs of works, sketchbooks, private and professional correspondence, documents concerning her participation in exhibitions, and books from the artist's library.
Finding aids for the estate of Lotte Laserstein