Our inclusive museum app (German/English) is an immersive experience with background information about the presentation from our permanent collection. Visitors can use it on their own smartphone, and it can be set to trigger automatically.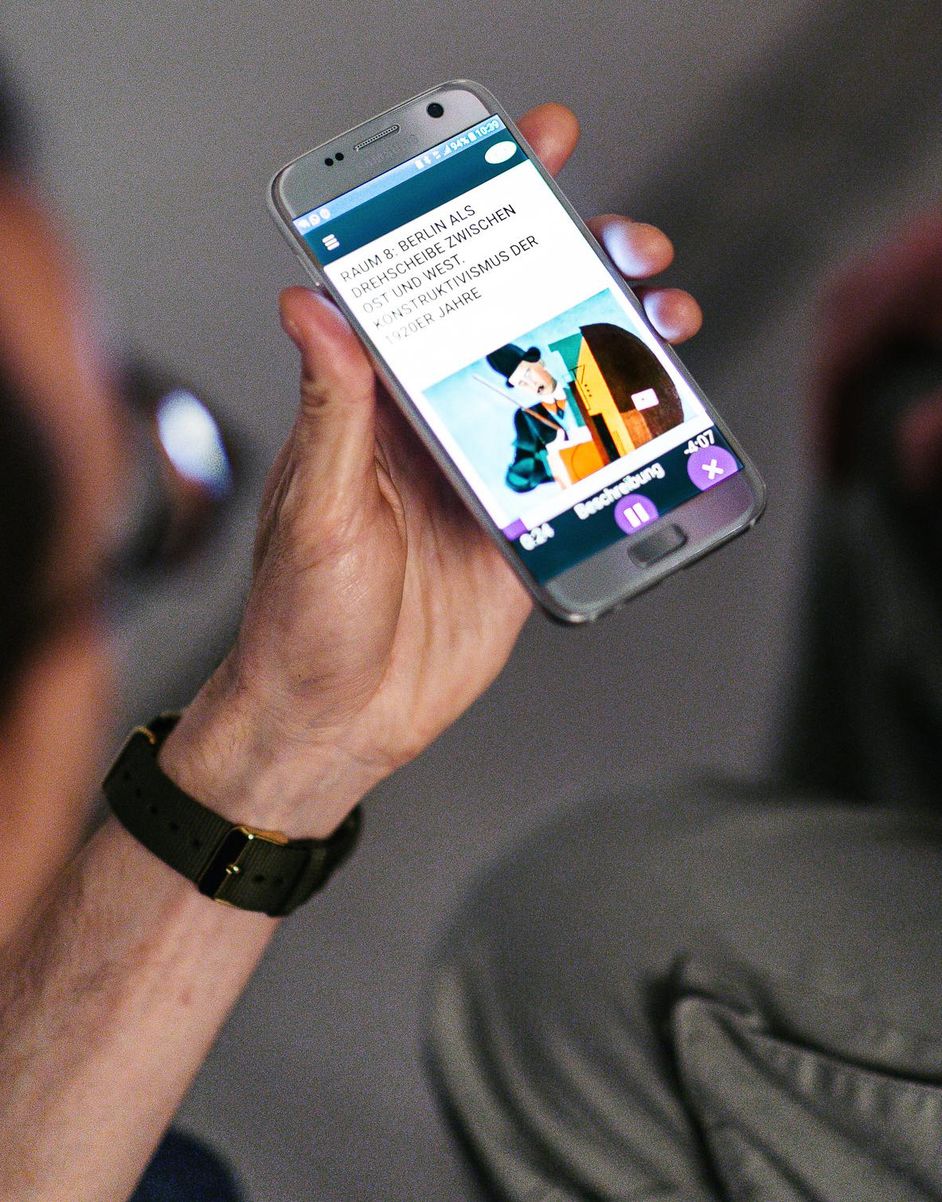 Apart from historical and technical details of general interest, it provides full audio-descriptions of the original works for visitors with little or no sight. The app also facilitates independent visits, as it aids orientation in combination with our tactile floor guidance system. For the blind and partially sighted this grants interactive, barrier-free access to key works in the collection.
The app can be downloaded free of charge from the Apple App Store for iOS and Google Play Store for Android. Alternatively, devices can be borrowed from the ticket desk.